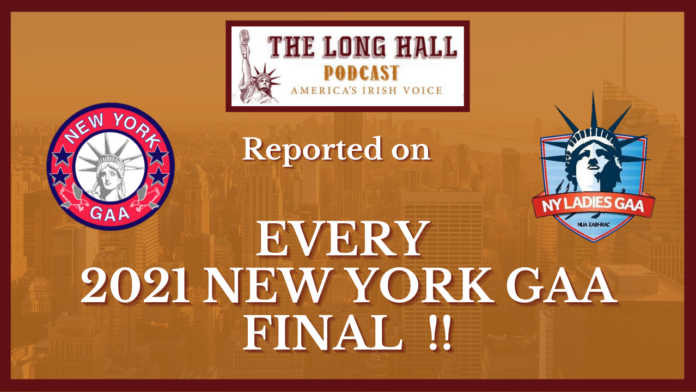 Dec. 8, 2021 By Michael Dorgan
The recent New York Ladies Junior B final officially brought the curtain down on the 2021 GAA season in the Big Apple – and The Long Hall Podcast was there every step of the way!
We produced written reports on every men's and women's adult championship final that are up here on www.TheLongHallPodcast.com.
The reports have photos and video links to the games as well as some post-match video interviews.
Highlighting New York GAA was one of our goals when we first began creating the podcast around two years ago.
We didn't initially envisage doing match reports but we are very proud of evolving into that sphere!!
We have also covered New York GAA in several podcast episodes including our coverage of the opening of the new Shannon Gaels pitch and our episode with New York GAA chair Joan Henchy.
Thank you to all of our listeners, viewers and readers.
Read More: St. Barnabas Claim Historic Back-to-Back New York Senior Football Titles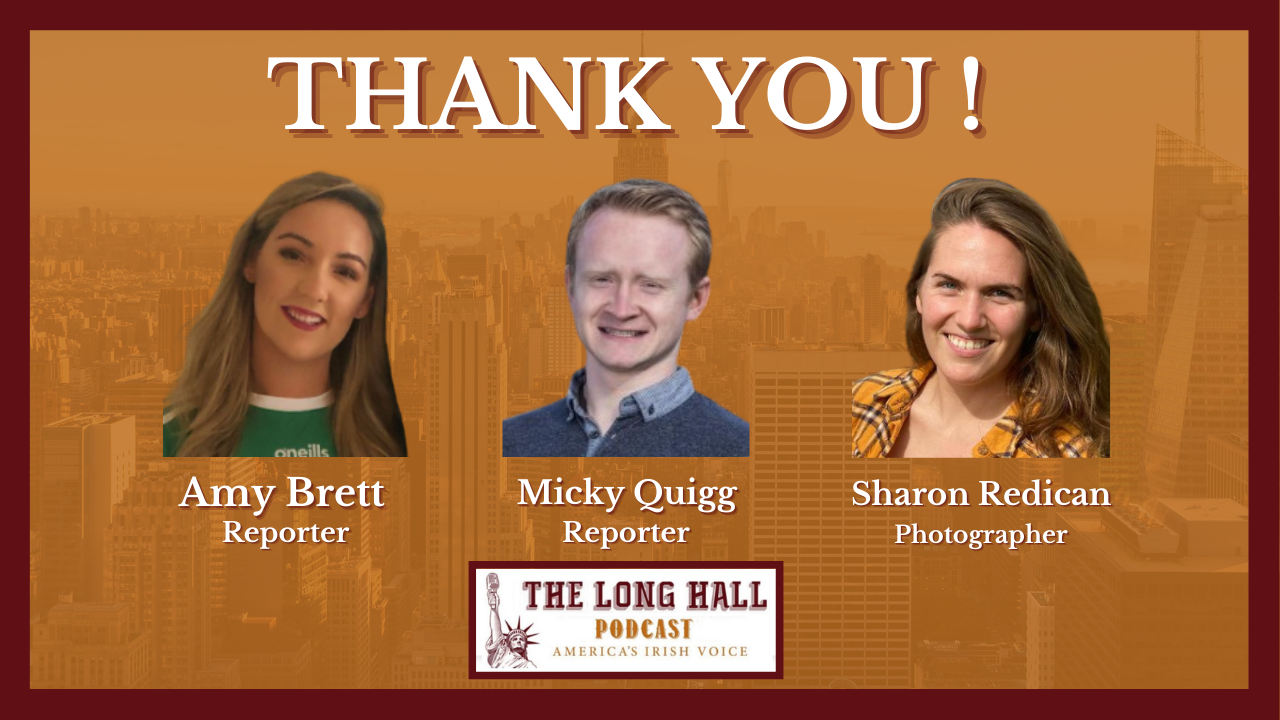 A special thank you to our reporters Amy Brett and Micky Quigg as well as photographer Sharon Redican. The trio were invaluable to The Long Hall Podcast's New York GAA coverage this year giving me a helping hand.
Amy Brett was the main reason we had reports on the New York Ladies GAA scene this season. ✍
Amy reported on every ladies final and worked tirelessly each week to get roundup reports online by reaching out to the various clubs for scorers, teamsheets etc. She also ran the New York City Marathon!
Read More: Dargan Hat-Trick Seals NY Senior County for Kerry/Donegal
Micky Quigg reported on a number of finals virtually from Ireland and was always willing to lend a hand. ✍ He was also busy behind the scenes organizing the live streams!
Micky, as many of you know, was Games Development Manager for New York GAA up until recently. He has left an indelible mark on the GAA here and we wish him all the best in his new role with Ulster University.
Sharon Redican brought new life to Gaelic Park this year by capturing the action through her trusted camera lens! 📸
Although she started snapping as a hobby, Sharon's excellent shots quickly became essential viewing for all Gaelic Park patrons. Her superb photograph skills greatly enhanced our coverage.
Thank you guys!
We look forward to delivering even better coverage in 2022!
All of our New York GAA Reports can be viewed by clicking here.