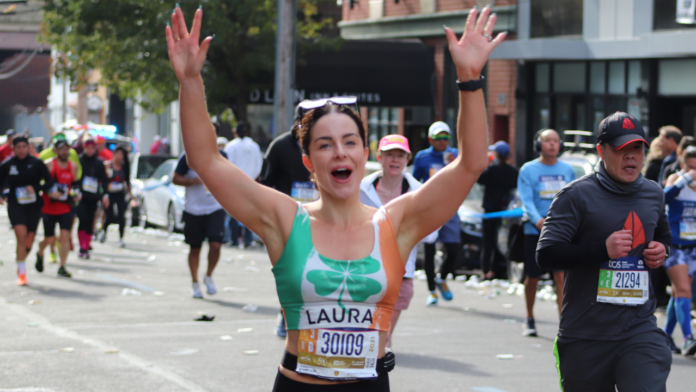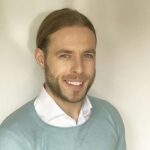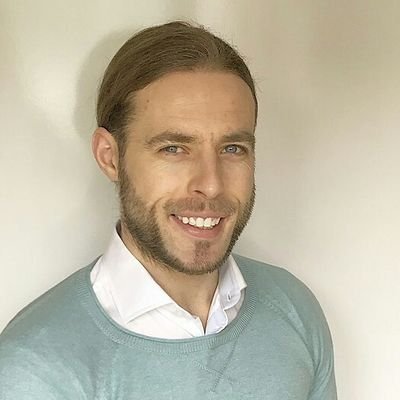 Nov. 11, 2021 By Michael Dorgan
The tri-color was flying high in the Big Apple Sunday as nearly 150 Irish runners finished the New York City Marathon.
In what was the 50th anniversary of the famous race, runners young and old took to the streets to complete the mammoth 26.2-mile route which goes through all five boroughs of New York City.
Some were running competitively while others just wanted to get over the finish line which is an incredible feat on its own.
The atmosphere was electric and the streets were lined with thousands of supporters cheering, singing and dancing. Many carried signs while others waved flags of their native countries. It was New York City at its finest.
There were 147 Irish runners in total who finished the endurance race while Patrick Monahan was the sole Irish wheelchair racer and he came in sixth place, according to the official stats.
The fastest Irishman was David Fitzmaurice who placed 36th in the men's division clocking 2:30:28.
The fastest Irish woman was Margaret McMahon who finished 51st in the women's division with a time of 2:55:35. McMahon's time was the quickest in the 55-59 years place-age group category.
Participants were required to run a series of qualifying races to gain entry to the marathon while others needed to raise at least $3,000 each for a specific charity.
American Scores, Solace, Concern, Achilles International and the Michael J. Fox Foundation were just some of the charities the Irish runners were raising money for.
Read More: Hundreds Run in NYC for Aisling Irish Community Center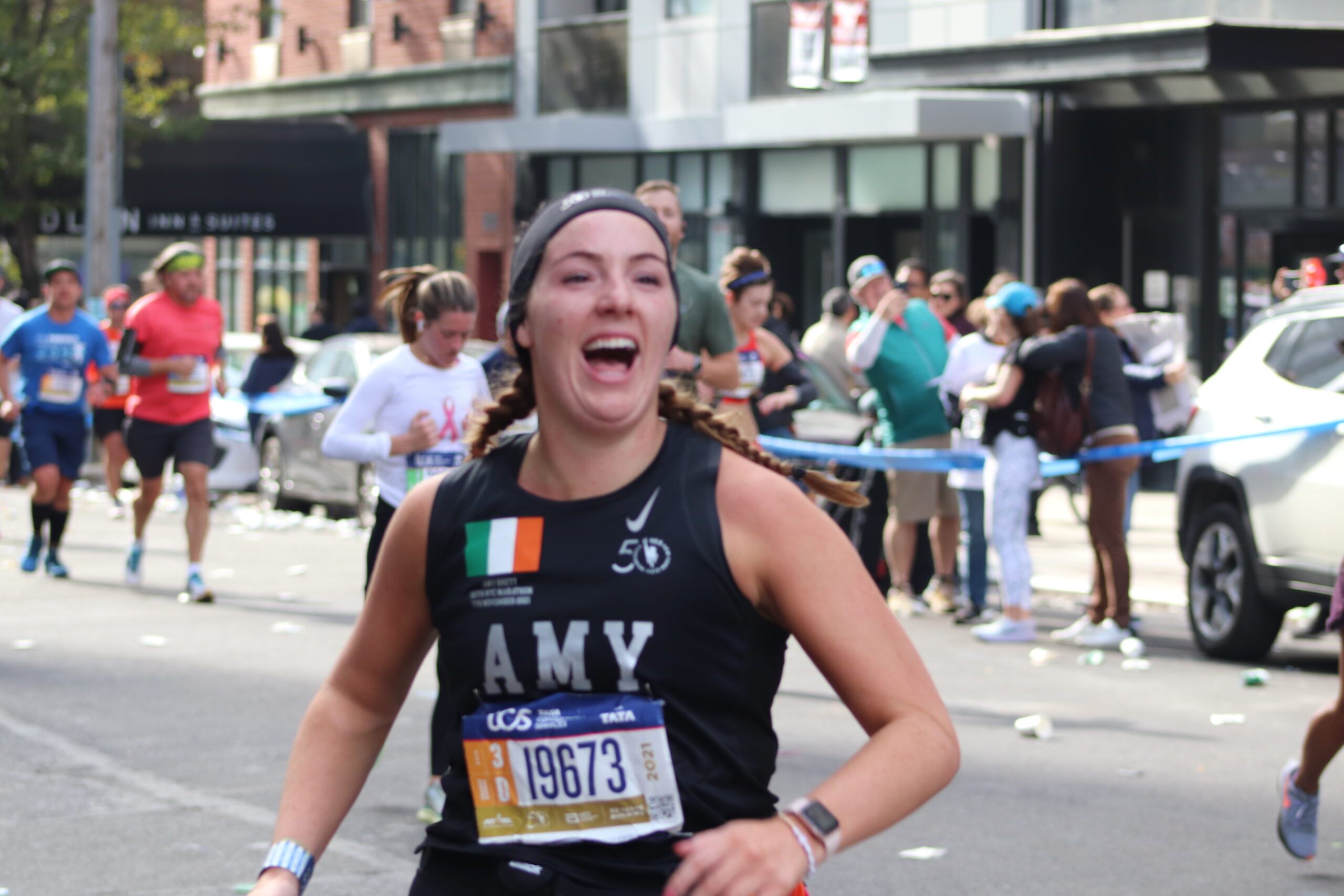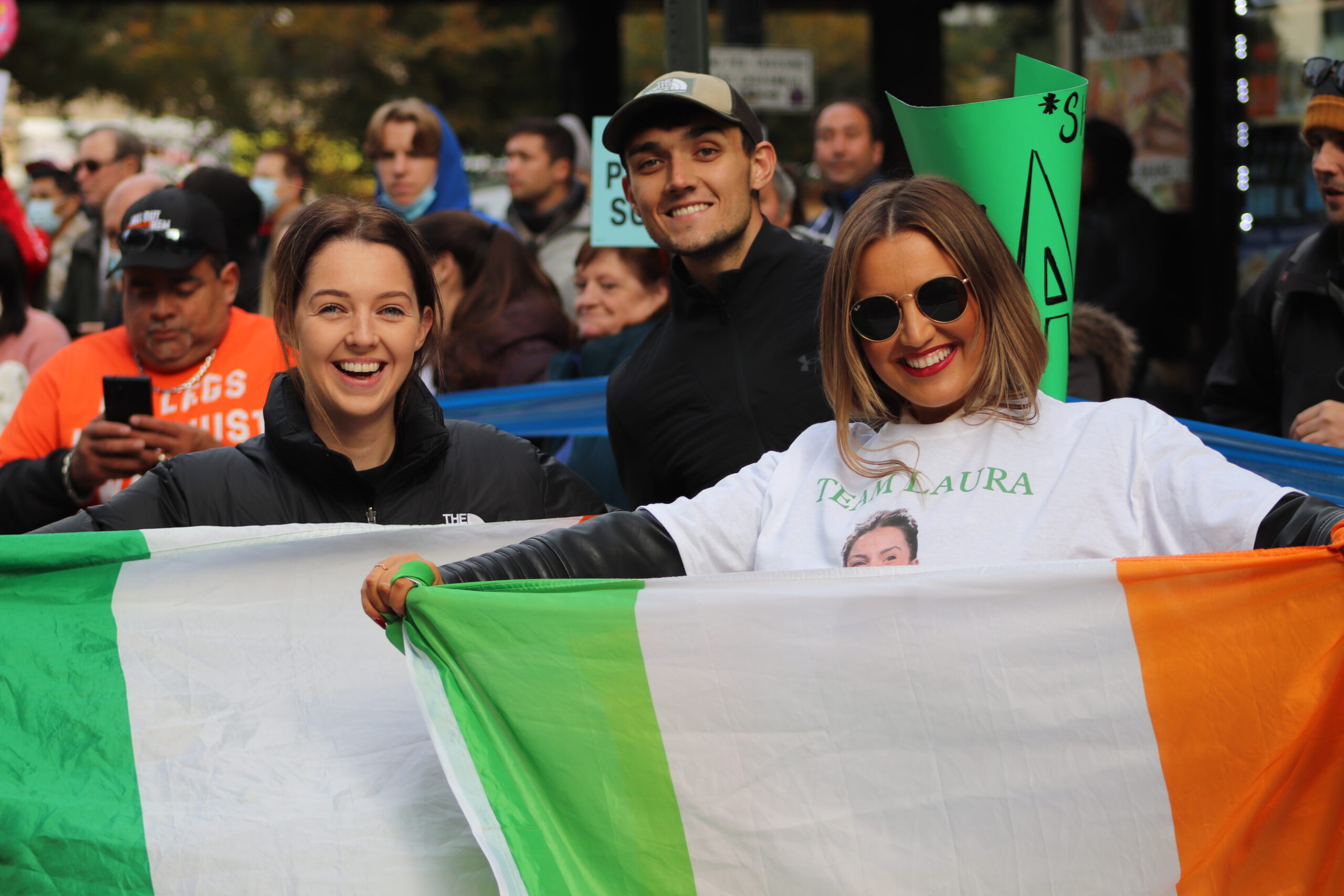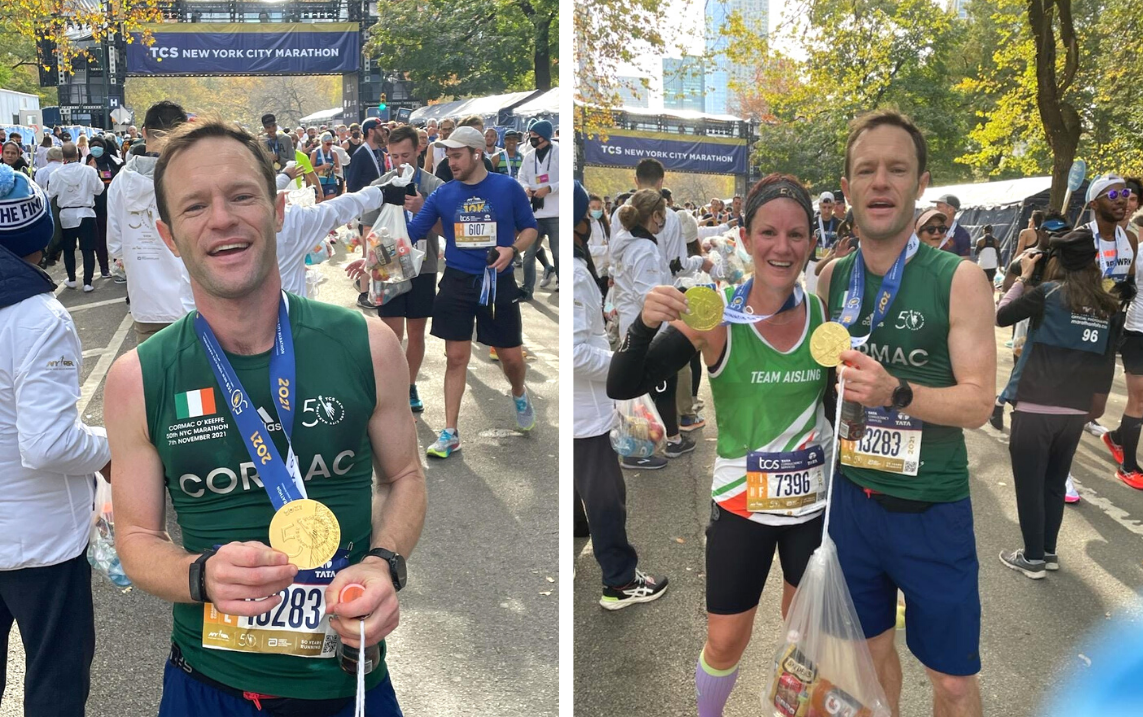 Some of the notable Irish runners were The Long Hall Podcast GAA reporter Amy Brett, Ireland Calls radio host Treasa Goodwin-Smith as well as fitness trainers Seamus Keane and Laura Dorgan.
St. Barnabas co-manager Johnn McGeaney, 2020 New York football manager Gerry Fox and Manhattan Gaels player and novice team manager Cormac O'Keeffe also hit the course. Manhattan Gaels had more than two dozen participants.
Team Aisling from the Aisling Irish Community Center had an incredible 29 runners in the race. The top three Team Aisling finishers were Fergal Byrne 2:51:25, David Murnaghan 2:59:27 and Louise Lilly 3:40:34.
For a full list of Irish runners who completed the race click here.
There were 25,390 starters in total in the marathon with 25,010 finishers. Ninety-one countries were represented.
Kenya's Albert Korir won the men's race with an official time of 2:08:22 while fellow Kenyan Peres Jepchirchir took the women's division.
Jepchirchir made history by becoming the first woman to win Olympic gold and the New York City Marathon in the same year. She clocked a time of 2:22:39, which was the third-fastest time in event history and eight seconds off the course record.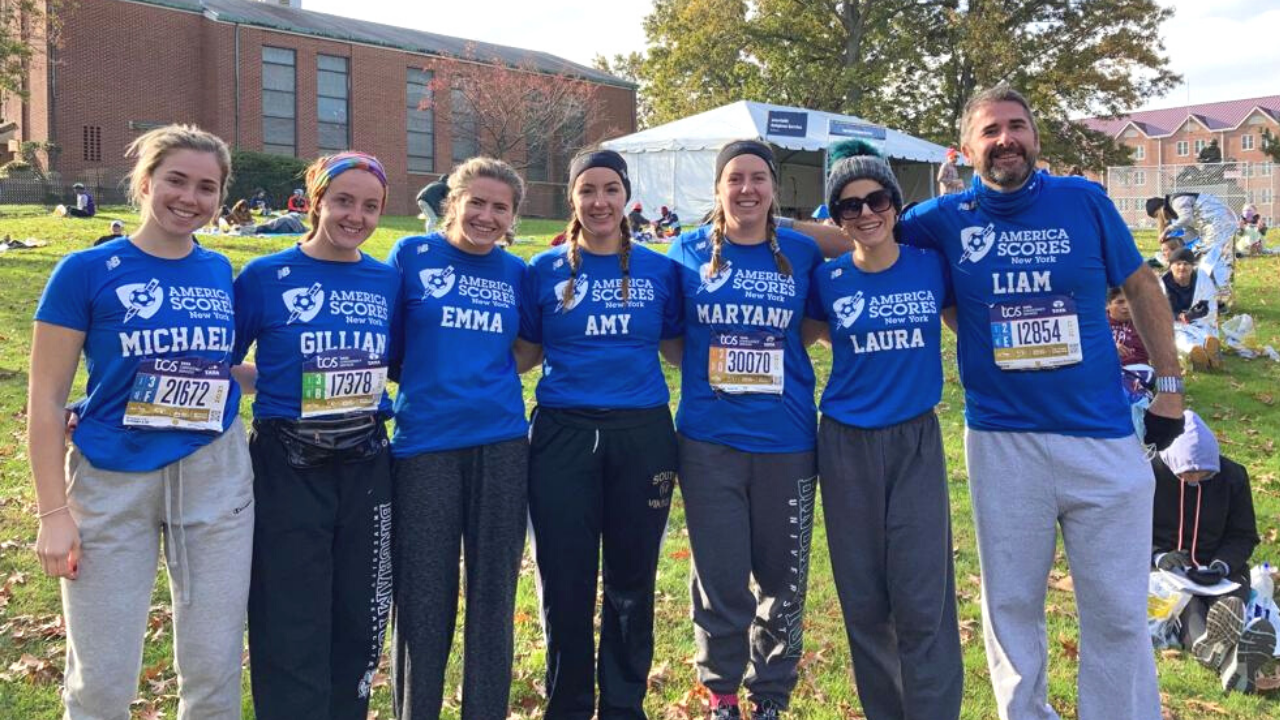 PODCAST: Fitness Trainer Seamus Keane
View this post on Instagram
View this post on Instagram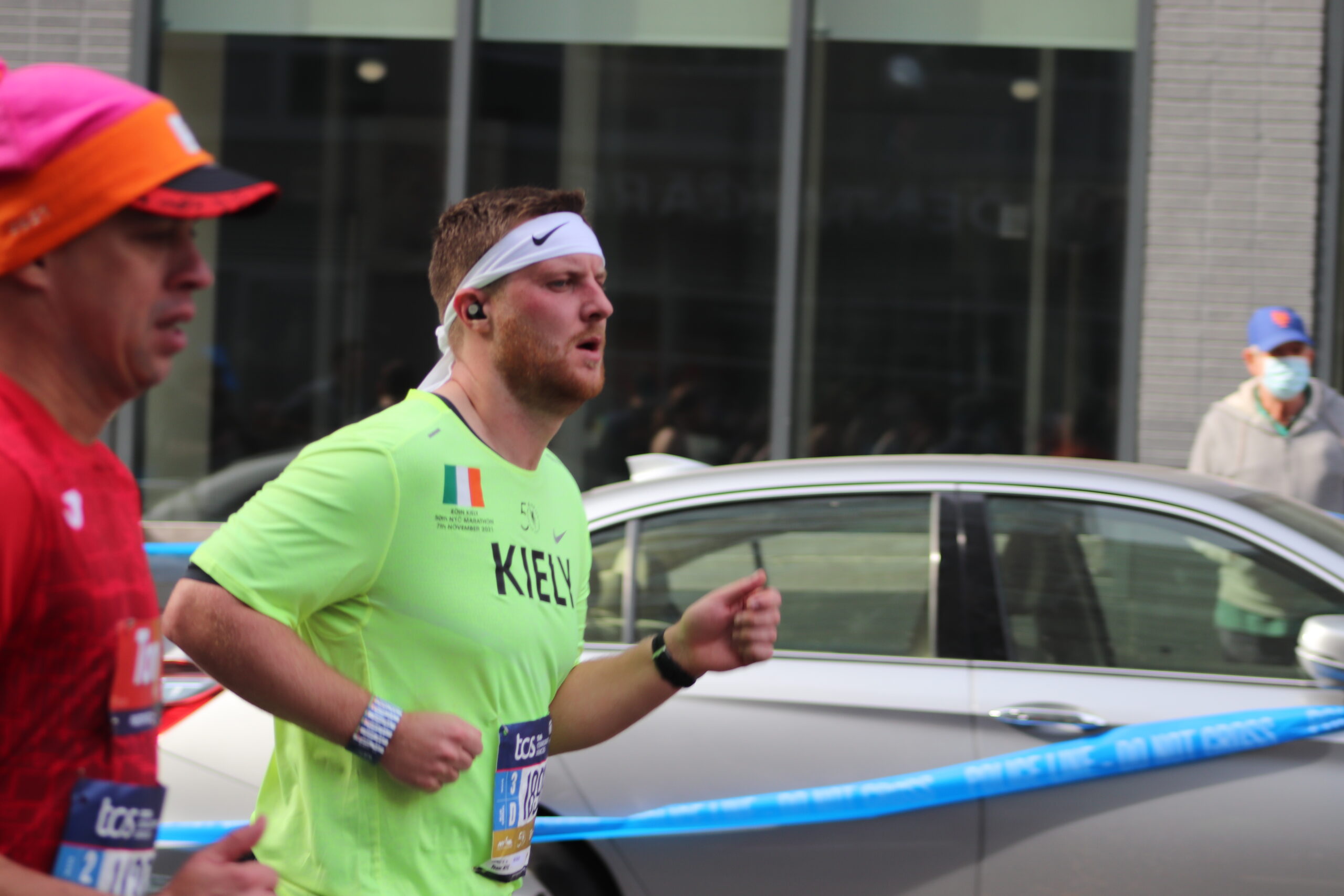 View this post on Instagram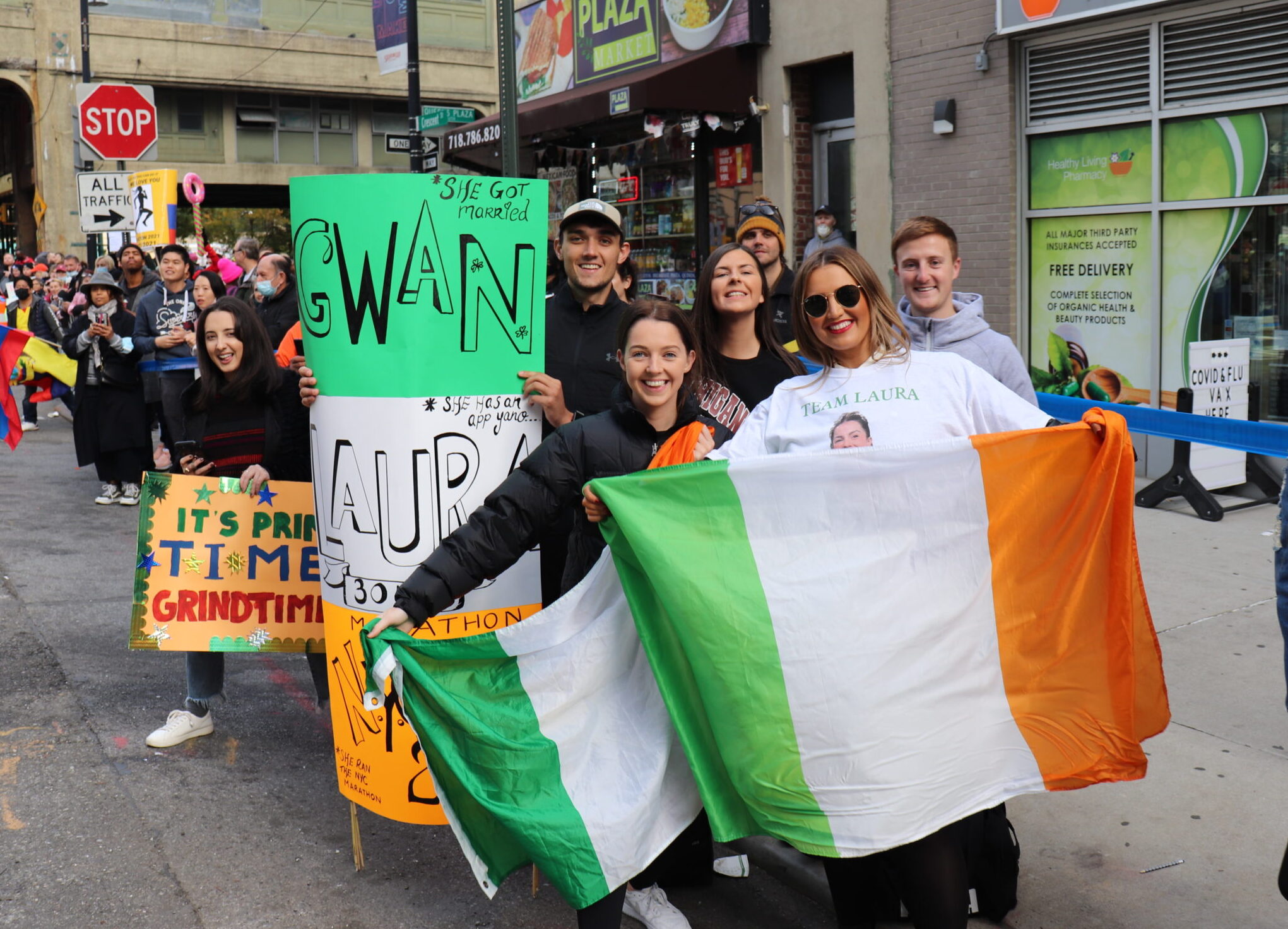 View this post on Instagram
View this post on Instagram
View this post on Instagram
View this post on Instagram