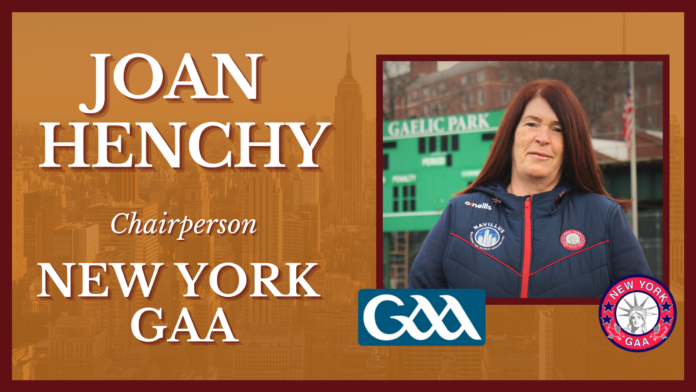 On this week's show Michael speaks to Joan Henchy, Chairperson of the New York GAA County Board – the first woman to ever hold the position.
It's a wide-ranging podcast – discussing all things New York GAA and the Gaelic Park Clubhouse
We talk:
The expanding underage structure
Development squads
Prospects of a senior inter-county game this year
2021 New York club championships
The new GAA President – New York's Larry McCarthy
A financial levy on fundraising in New York by counties/clubs/GPA
An inter-state USA Championship
The challenges to finish last year's championships during COVID
We also discuss Gaelic Park
The latest construction news on the new Gaelic Park clubhouse
Clarity on the lease arrangement of playing pitch
A video of those plans is shown at the end of this video podcast on YouTube and Facebook
READ MORE: 'Gender is not an issue,' says New York GAA's first female chairperson
Joan also addresses criticism by former Kerry County Board Chairman, Pat "The Bag" O'Sullivan in an earlier Long Hall Podcast which questioned the future of Gaelic games in New York and the sustainability of clubs who rely on summer sanctions.
Let us know what you think, by leaving us a comment on Facebook, Instagram or Twitter.
Feel free to rate, review and share the podcast, this will help us get even more podcasts to you in the future.
Keep an eye out for our New York championship preview podcast coming up in a few weeks.
All of our previous podcasts can be viewed on our YouTube channel and our by clicking here.
Click here for the iTunes link to this episode.