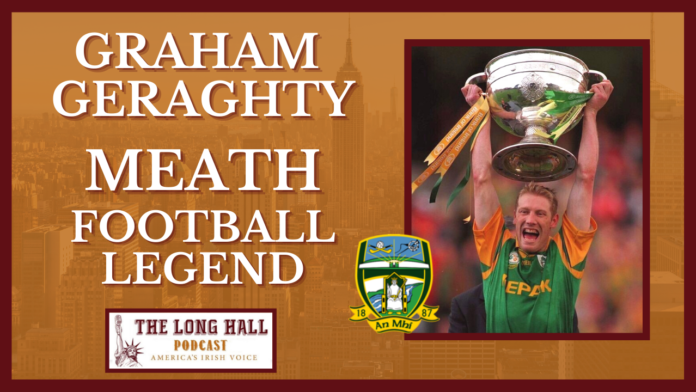 In our first podcast of 2022, we speak to Meath GAA Football Legend Graham Geraghty.
One of the greatest players of his generation, Geraghty won plenty of honors including 3 Leinster senior football titles and two All-Ireland senior football medals – including a victory in 1999 where he captained the Royal County to a famous win over Cork.
He also won all-Ireland honors at U21 level and represented Ireland in the International Rules series versus Australia. The sharpshooting forward was known for his athleticism, versatility, eye for a goal and courting controversy.
Geraghty sat down with us last week while he was in the Big Apple training the New York colleges team who are traveling to Ireland next month to compete in the Corn na Mac Leinn Cup – which is Division 3 in the Universities competition. Geraghty won the same competition with Blanchardstown IT in 2011.
View this post on Instagram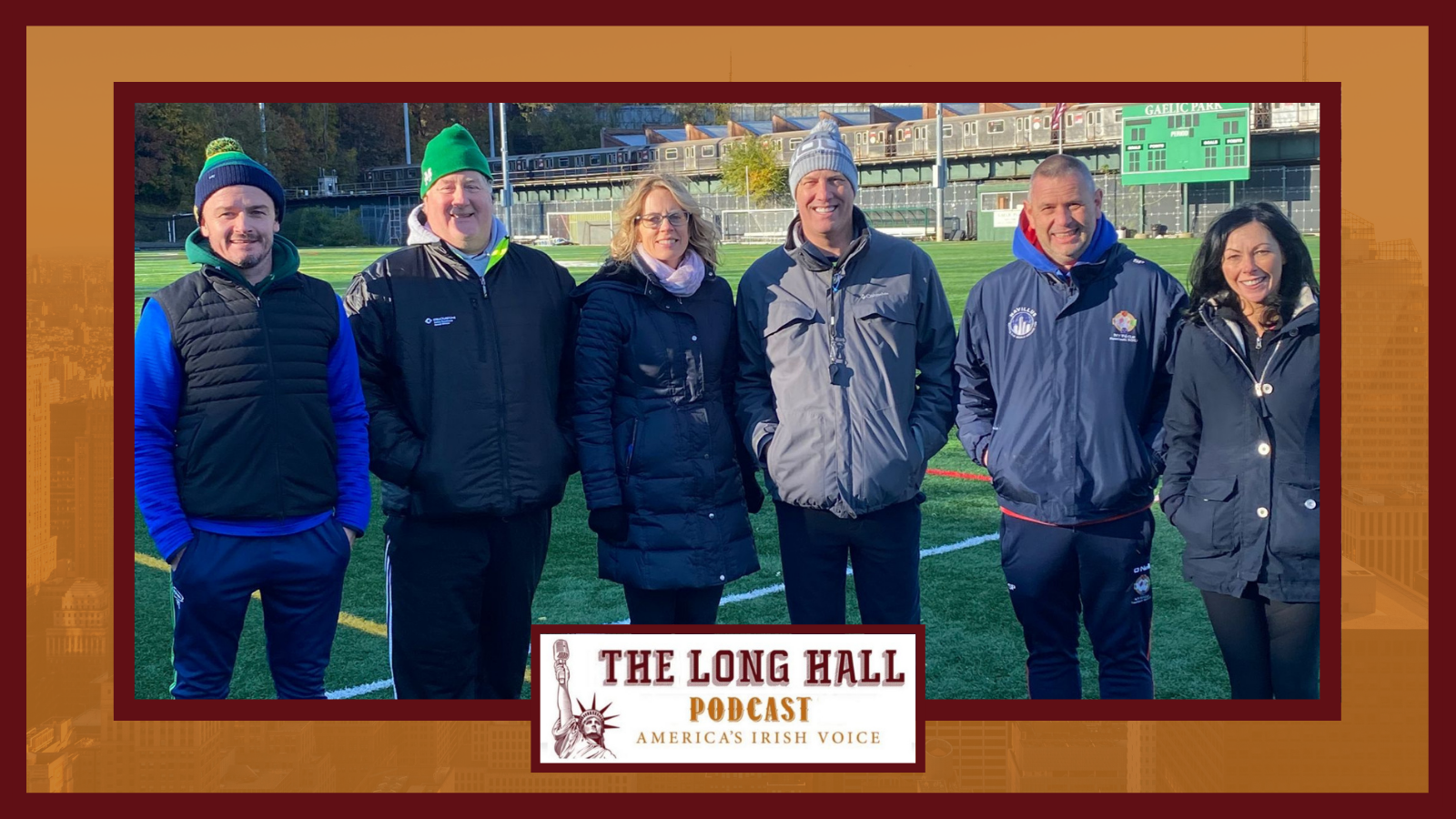 He joined us in The Long Hall to talk about the team's preparation ahead of the competition and his experience training a group of All-American-born GAA players.
We also delve into a host of other GAA topics and look back on Geraghty's hugely successful career where he won a number of honors including two All-Ireland Senior Football titles.
He was joined by fellow Meath man Paddy Curtis who is managing the New York Colleges team and led Rangers to four titles last year including the u21 and Junior B County.
The college's side are looking for local sponsors to help them cover the costs of the trip and anyone interested can contact Colette McElligott [email protected].
Let us know what you think of the podcast by leaving a comment on Facebook, Instagram and Twitter, @thelonghallpodcas or leave us a review– this will ensure we can get more podcasts to you more often.
You can check out all of our previous podcasts here.