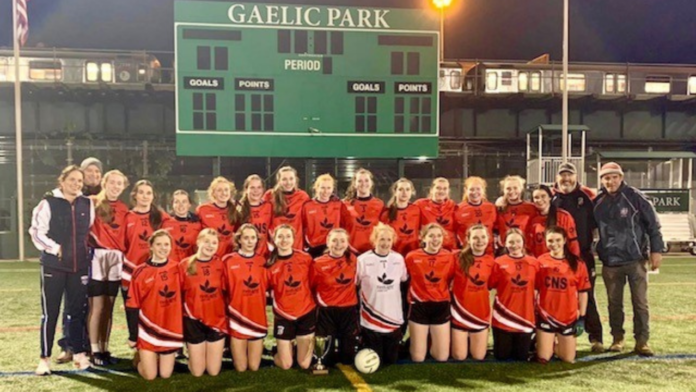 Celtanta 4-9 O'Donovan Rossa 2-2
Dec. 2, 2021 By Amy Brett
A Katie Murtagh hat-trick helped Celtanta seal a historic New York Ladies Junior B football title at Gaelic Park recently.
Celtanta, a newly formed club competing in the adult grade for the first time, finished their season on a high as they swept aside O'Donovan Rossa in this exciting 11 v 11 encounter.
Celtanta was formed through an amalgamation of the Setanta, Celtics and Ranger clubs while the team is managed by Vincent McMahon and Joan Woods.
The temperatures might have been low on the night but both teams brought plenty of fire to this thrilling clash.
The game started off tentatively with Murtagh first to mark the scoreboard with a beauty of a point from the half-forward line.
Just as the water break was about to be called Murtagh stepped up again and blasted the ball into the right corner of the net to extend the lead to four points.
However, the Rossa women were not giving up that easily and Ashling O'Callaghan found Maryann Gormley with a lovely pass before the halfback tore up the field to score a rocket of a goal.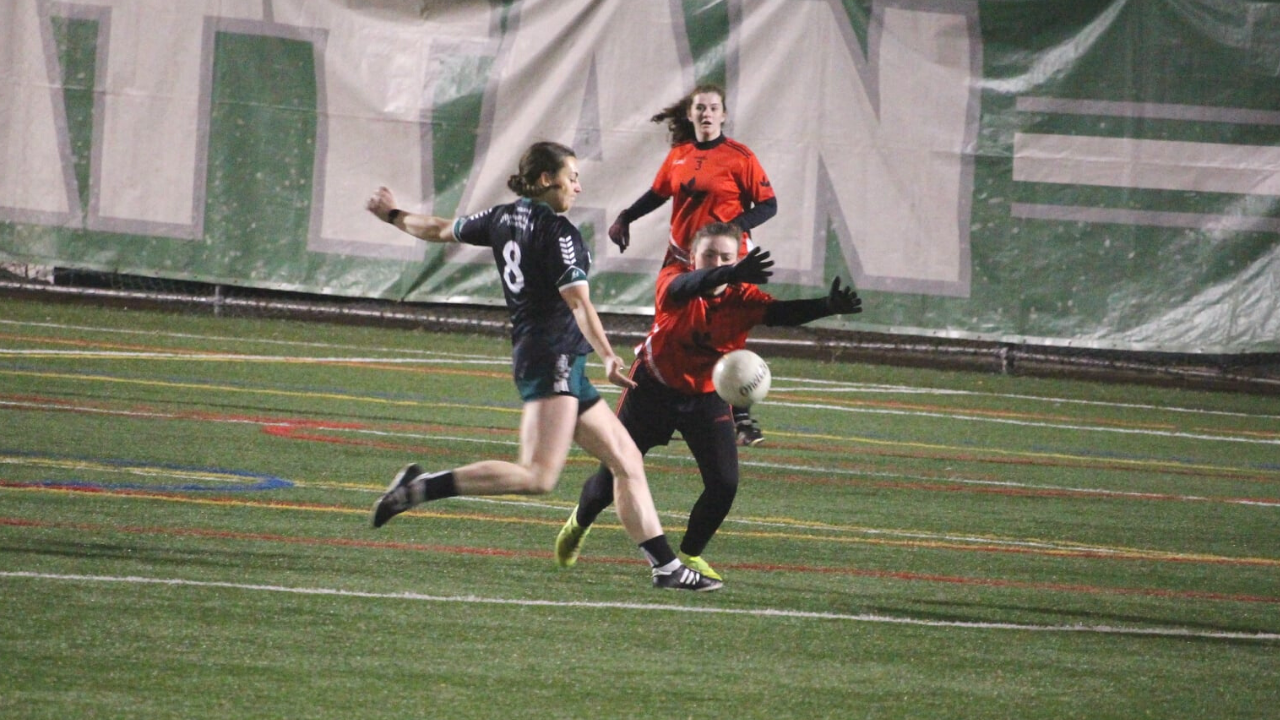 Determined not to lose their lead, Celtanta were on the move again and powerhouse Ciara Cronin found her sister Caitlin to score her side's second goal.
Celtanta extended their lead soon after with three points without reply scored from a variety of angles by Murtagh, Cronin and Heather Woods.
ODR's Ashling McGoldrick, who had a tremendous performance on the night, added her name to the score sheet just before halftime to keep her side in touching distance at the break. 2-4 to 1-1 at halftime and all to play for.
The tension was building among the boisterous Gaelic Park crowd as the ball was thrown in for the second 25 minutes of action.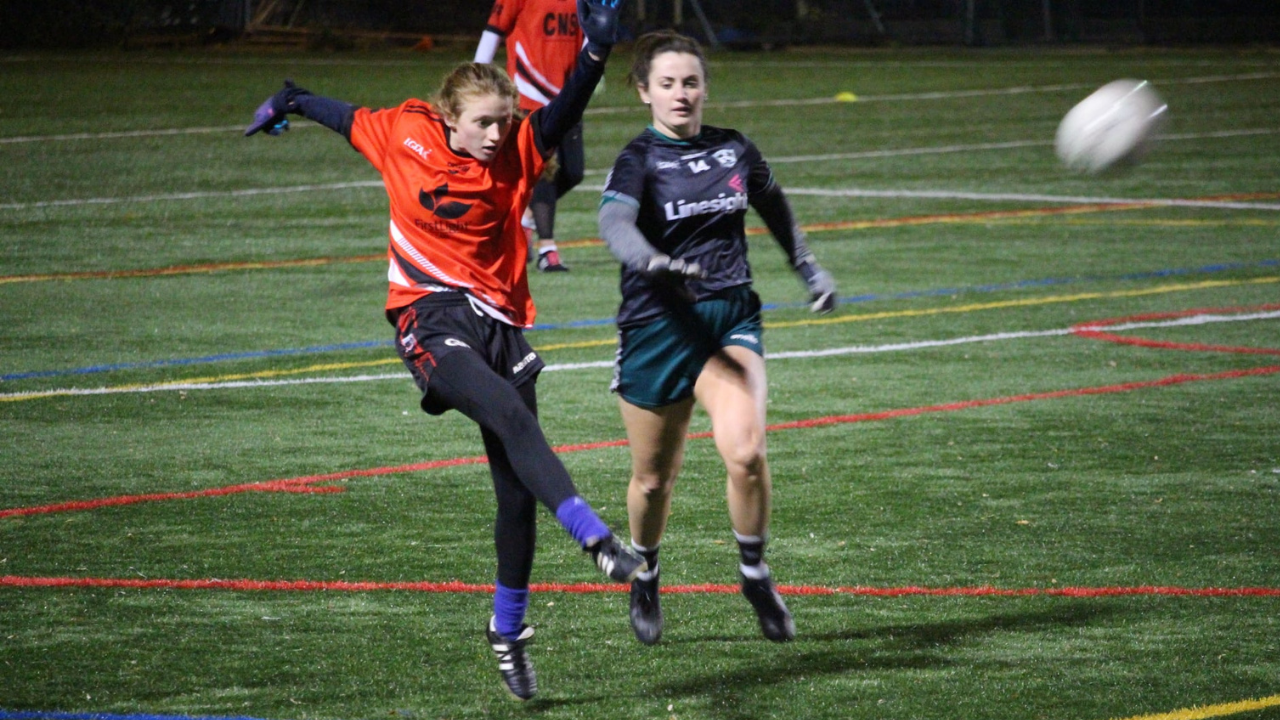 Klara O'Sullivan and Lauren Hollywood from the Rossa Ladies were phenomenal on the night and the pair created a one-two before O'Sullivan slotted over ODR's second point of the night.
However, Celtanta, proved that youth has many advantages and the young players – with an average age of 16 – were much quicker than their opponents and they soon kicked into high gear after Murtagh goaled for the second time.
The newcomers added three more points before the sensational Murtagh netted her hat-trick to secure the victory.
Murtagh has been one of Celtanta's star players throughout the campaign and she carried that scintillating form right through into this final for a player of the game performance.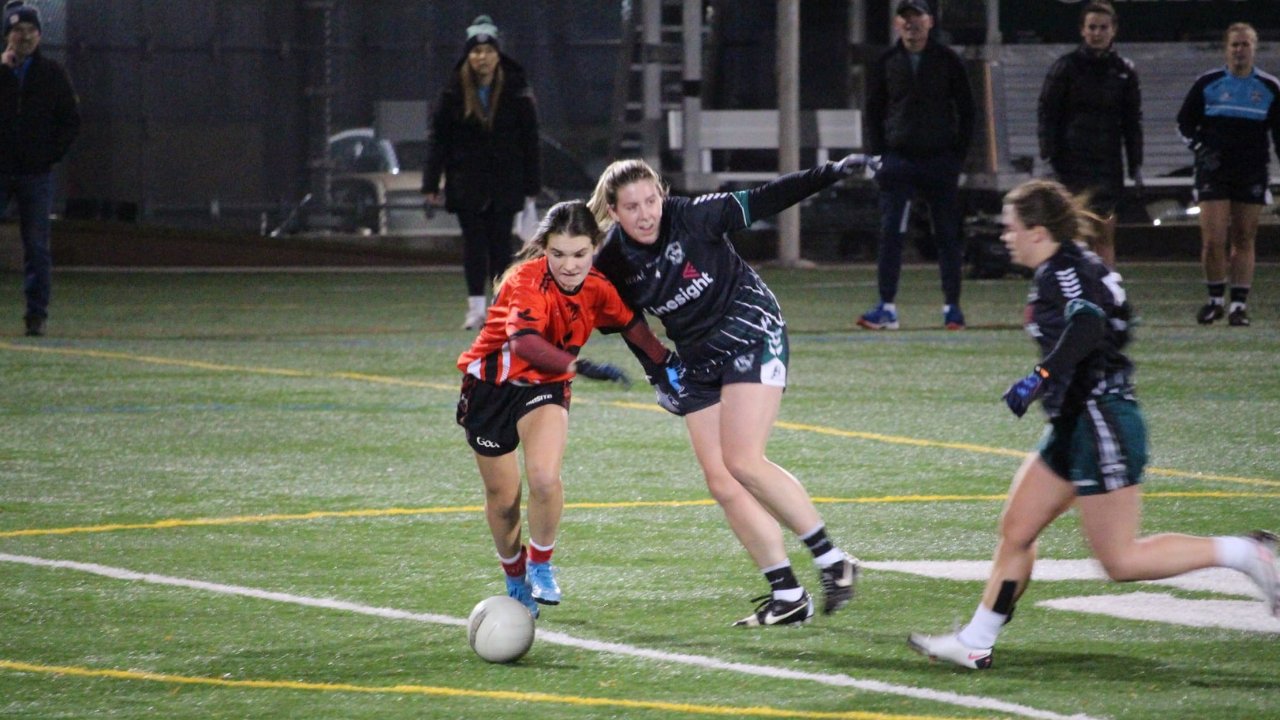 While many losing teams would have dropped their heads, credit must be given to ODR who fought until the bitter end and a brilliant clearance by captain Laura Plunkett found the ever-reliable Aoife Cannon, who popped it off to McGoldrick to raise the green flag.
In the end though it was Captain Orlaith Gallagher who lifted the cup for Celtanta having played a real leader's role in the final and stopping plenty of ODR runs. Ciara Cronin, Brett Bergerson and Saoirse Coyle were also stand-out performers for Celtanta on the night.
Read More: Dargan Hat-Trick Seals NY Senior County for Kerry/Donegal
A huge win for Celtanta and it should also be noted that they had five sets of sisters on their panel!
After such a powerful performance from Celtanta and the "never give up" mantra of ODR, the 2022 season is bright for these two finalists. The level of football in both the A and the B campaigns this season has been outstanding.
It has been a bumper year for New York Ladies GAA which recorded the highest number of registered players in 10 years.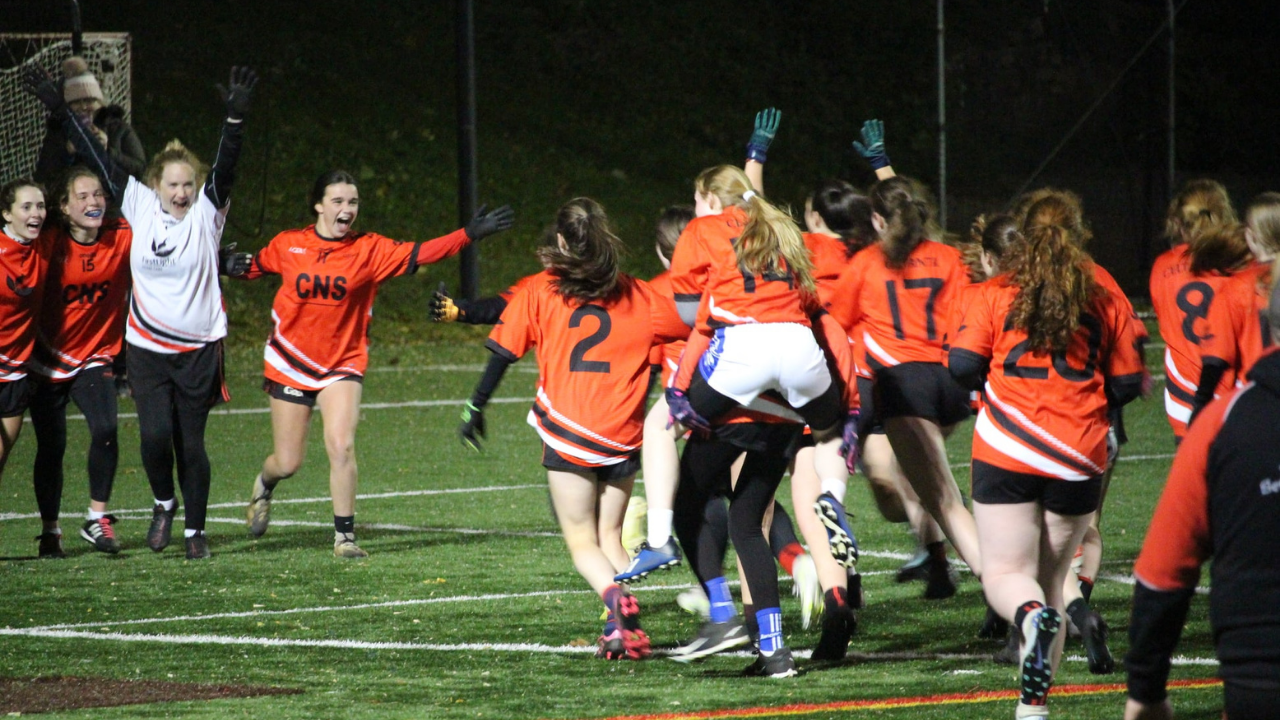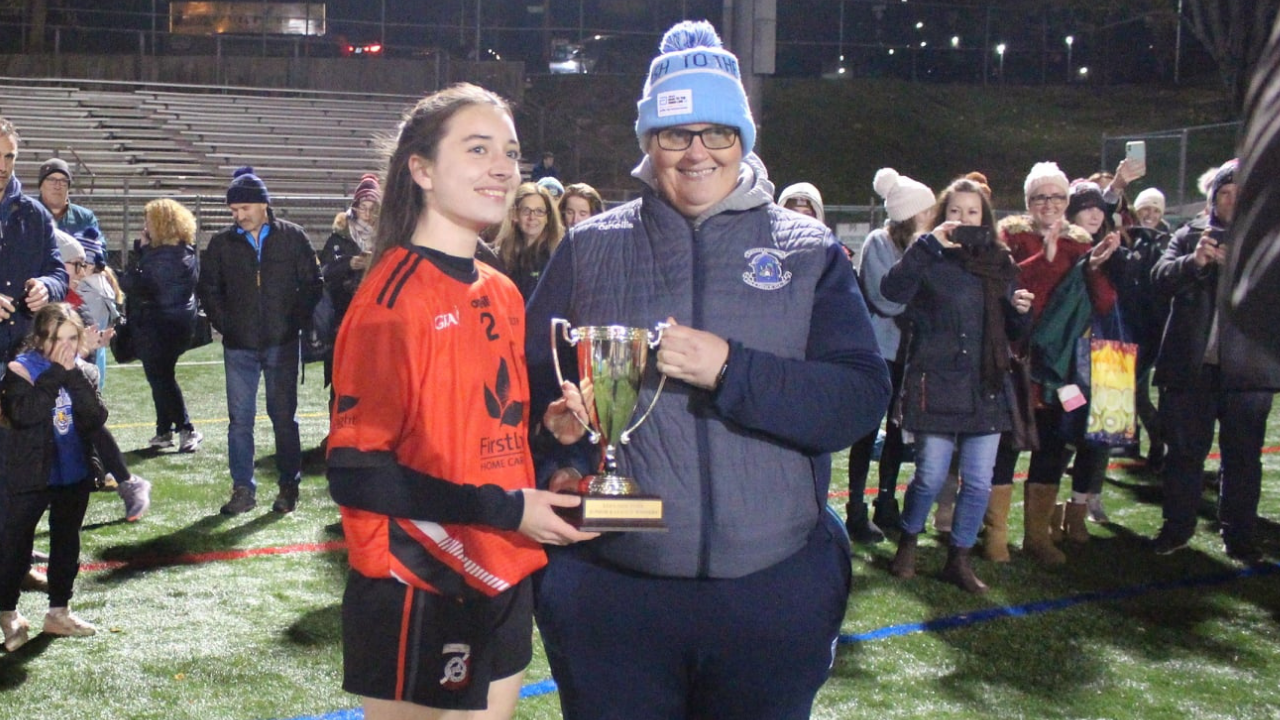 Celtanta: Leigh Mulherne; Orlaith Gallagher, Ciara McMahon; Ciara Cronin, Saoirse Coyle; Brett Bergerson, Molly McGrinder, Jackie Vaughan, Heather Woods, Katie Murtagh, Caitlin Cronin.
Subs: Aoife Birdy, Niamh Coleman, Neive Connaughton, Keelyn Connaughton, Elizabeth Cusack, Joey Degl,  Ciara Dwyer, Tegan Hannify, Ciara Mahoney, Kiera McGrinder, Nora Sharkey, Charlotte Wood and Kyla Power (injured).
PODCAST: Katie Taylor/Michael Conlan St. Patrick's Day Double Header in New York – Will It Happen?
O' Donovan Rossa: Keila Walsh; Laura Plunkett, Sinéad Darcy; Maryann Gormley, Leanne Walsh; Lauren Hollywood, Ashling O'Callaghan; Ashling McGoldrick, Karen Lynch; Aoife Cannon, Klara O'Sullivan.
Subs: Una Marley, Suzanne Horan, Bronagh Martin, Kerri Conroy, Allanah Eager, Haley Waldron, Sophie O'Donnell, Jean O'Connor, Fiona York, Aine Ross, Erin McGovern, Dearbhla McAteer, Dervla Connaughton, Sarah Monaghan, Stephanie Nugent, Katie Gargan, Angela Aguilar, Hayley York.
For more photos of the New York Junior B Ladies Football Championship click here.
Watch the New York Junior B Ladies Football Championship Here