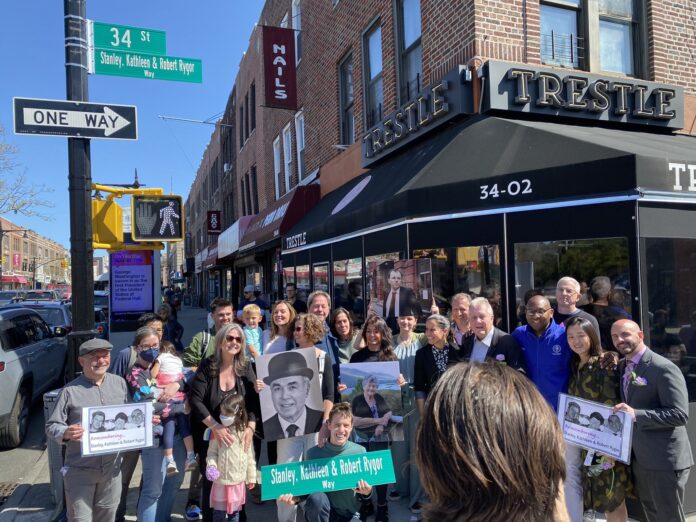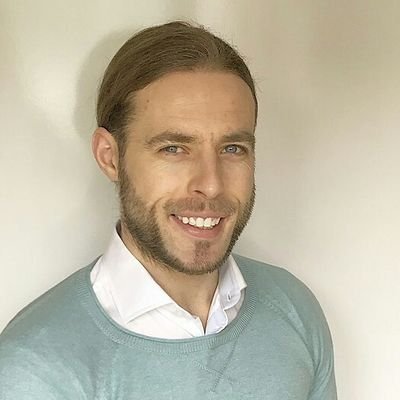 May 17, 2022 By Michael Dorgan
A street in New York City has been co-named in honor of an Irish American family who were activists for LGBT rights and stopping the spread of AIDS.
The corner of 34th Street & Broadway in Astoria, Queens, was co-named "Stanley, Kathleen & Robert Rygor Way" during a ceremony on April 30 — in honor of the family who lived on the block for decades. The family first moved into their 34th Street home in 1954.
Robert Rygor, was an LGBT rights activist from the late 70s through to the mid-90s. He became an advocate for AIDS victims shortly after the deadly disease broke out in the early 80s. He was diagnosed with the virus in 1990 before succumbing to it in 1994.
After his untimely death, his parents Stanley and Kathleen, an Irish immigrant from County Offaly, adopted their son's cause as a way of honoring his life. They have both since passed away.
Katheleen immigrated to America from County Offaly in 1950 and worked as a bookkeeper for an insurance agency on Wall Street.
The co-naming was organized by Council Member Tiffany Cabán, who attended the event along with several other elected officials including U.S. Senator Charles Schumer, Queens Borough President Donovan Richards, Council Member Julie Won, Comptroller Brad Lander and former Council Member Danny Dromm.
Brendan Fay, a well-known local LGBT activist who spearheaded the street co-naming campaign, was also present. Fay was born in County Kildare and grew up in Drogheda. He established the hugely popular St. Pat's For All Parade which takes place every year in Sunnyside and Woodside in Queens.
Many attendees carried photos of Stanley, Kathleen and Robert at the event which began at around 2 p.m.
PODCAST: Brendan Fay – LGBT Activist & St. Pat's For All Parade Founder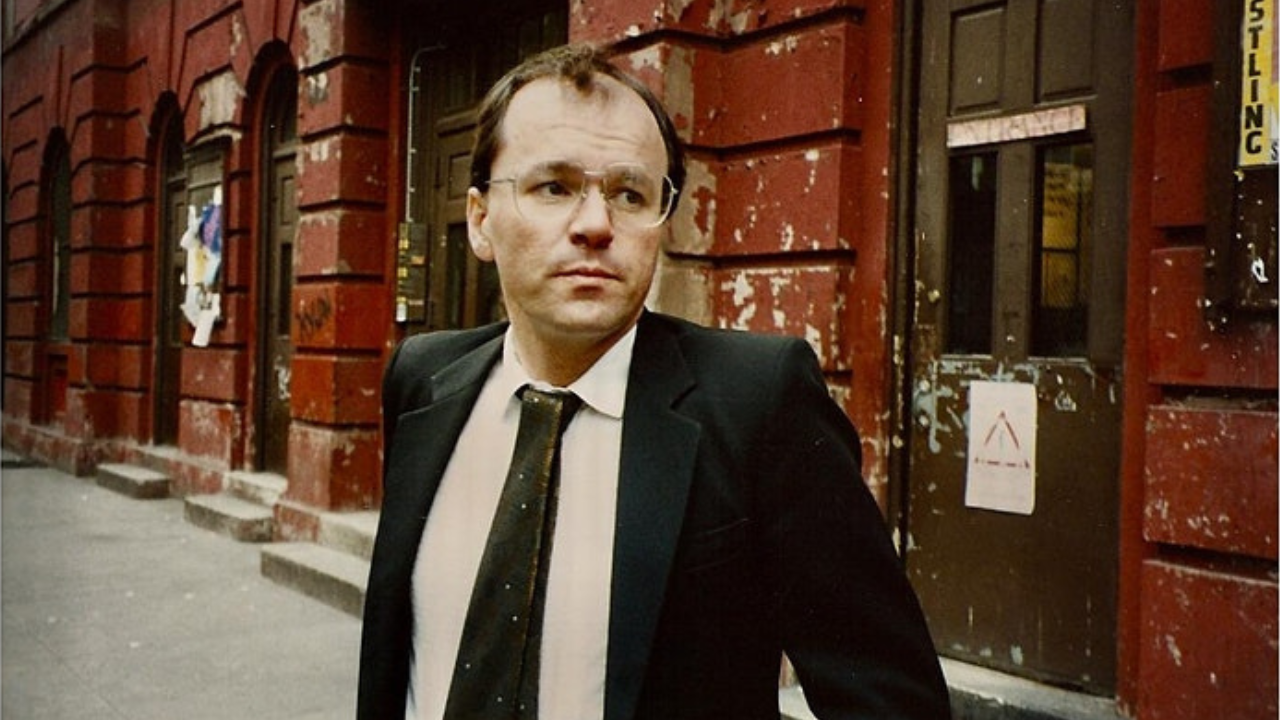 Richards said that the Rygors were proud Astorians and pillars of the Queens LGBT community.
"The Rygor family's collective legacy will continue to inspire in Astoria and across the World's Borough for generations to come, and I was deeply proud to be a part of Saturday's street co-naming in their honor as so many came together to celebrate all that these luminary leaders achieved," Richards said in a statement to the Queens Post Monday.
"Together, they touched so many of their neighbors and represented the very best of our borough."
The push to co-name the street after the Rygor family was inspired by their decades-long activism, which started under Robert.
In 1978 Robert protested the New York City St. Patrick's Day parade for excluding members of the LGBT community from marching under a gay banner. Two years later he became the first openly gay man to run for a seat in the state legislature, when he unsuccessfully ran for the Assembly, according to a collection of papers kept by Queens College.
Read More: Thousands Flock to Woodside and Sunnyside in Queens for St. Pats For All Parade
Robert campaigned for many causes in the 1980s including LGBT rights, parks restoration, safer neighborhoods and sex education in schools.
In 1990 he unsuccessfully ran for the Assembly for a second time. At the time, he worked for ACT UP, a grassroots political group that was established to end AIDS.
In 1992, he testified at the Democratic Platform Committee Hearings in order to advocate for the inclusion of AIDS awareness and its funding into their platform. He also traveled to Cameroon for the 7th International Conference on AIDS in Africa.
Robert, according to the Queens College papers, was resolute in his desire to beat the disease and the AIDS epidemic. He conveyed his determination right up until the time of his death.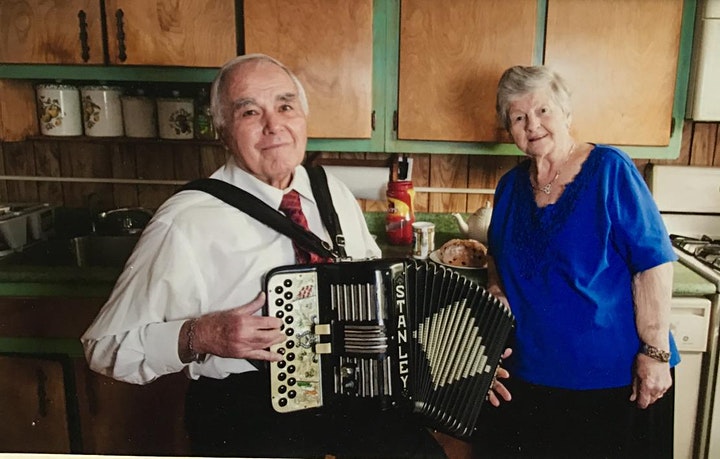 After Robert died his parents took up the mantel of his activism.
Stanley, a World War II veteran, was a regular participant in the St Pats For All parade– which was founded in Sunnyside by Brendan Fay in 2000 — and AIDS Walk New York.
The couple, according to Fay, also advocated for marriage equality and for the Irish LGBT group Lavender and Green Alliance to participate in the New York City St Patrick's Day Parade. The group now marches in the parade each year.
Stanley, in a 2009 interview with Astoria Characters, explained why he got involved in the LGBT rights movement.
"I'm conservative in everything else but gay rights," he said. "I feel strongly about gay rights and marriage equality because I know this is what my son would want."
Stanley died in 2019. Kathleen passed away last year.
PODCAST: Brendan Fay – LGBT Activist & St. Pat's For All Parade Founder