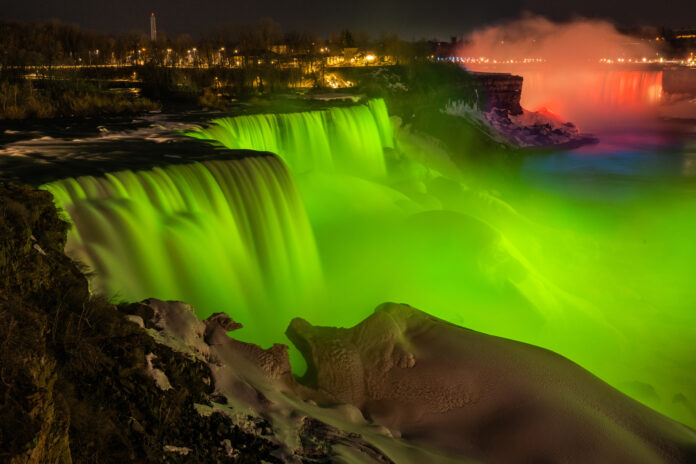 March 19, 2022, Staff Report
New York Governor Kathy Hochul ordered some of New York's biggest landmarks to be illuminated green for St. Patricks's Day.
Hochul, whose Irish-born grandparents emigrated from County Kerry to the United States, made sure the iconic Niagara Falls, the New York State Capitol, the World Trade Center and The Kosciuszko Bridge in Queens were all lit green.
The Empire State Building was also illuminated green along with Pershing Square in Manhattan.
"Over 100 years ago, my father's parents immigrated from County Kerry in Ireland to the United States, and as the highest-ranking Irish-American elected official in New York State, I am proud to honor the contributions Irish-American New Yorkers have made to our state and country," Governor Hochul said.
"We recognize the Irish-American spirit of toughness, perseverance and resiliency, and I wish the thousands of New Yorkers celebrating today a very safe and happy St. Patrick's Day."
PHOTOS: Sea of Green Returns to New York City for St. Patrick's Day Parade
She previously described how her grandparents "had a profound impact" on her decision to enter politics.
On Friday Hochul visited the Buffalo Irish Center for St. Patrick's week festivities. Her grandparents initially helped set up the center.
"There's a great Irish saying that says, may your house be too small for all of your friends. That's what I feel is going on in this room today,' Hochul said.
"I honor all of you today because this is what unites all of us in a common belief that we help people who've come here with nothing, and we helped them achieve their full potential and their dreams. You are all part of that story."
Read More: Thousands Flock to Woodside and Sunnyside in Queens for St. Pats For All Parade
PODCAST: Brendan Fay – LGBT Activist & St. Pat's For All Parade Founder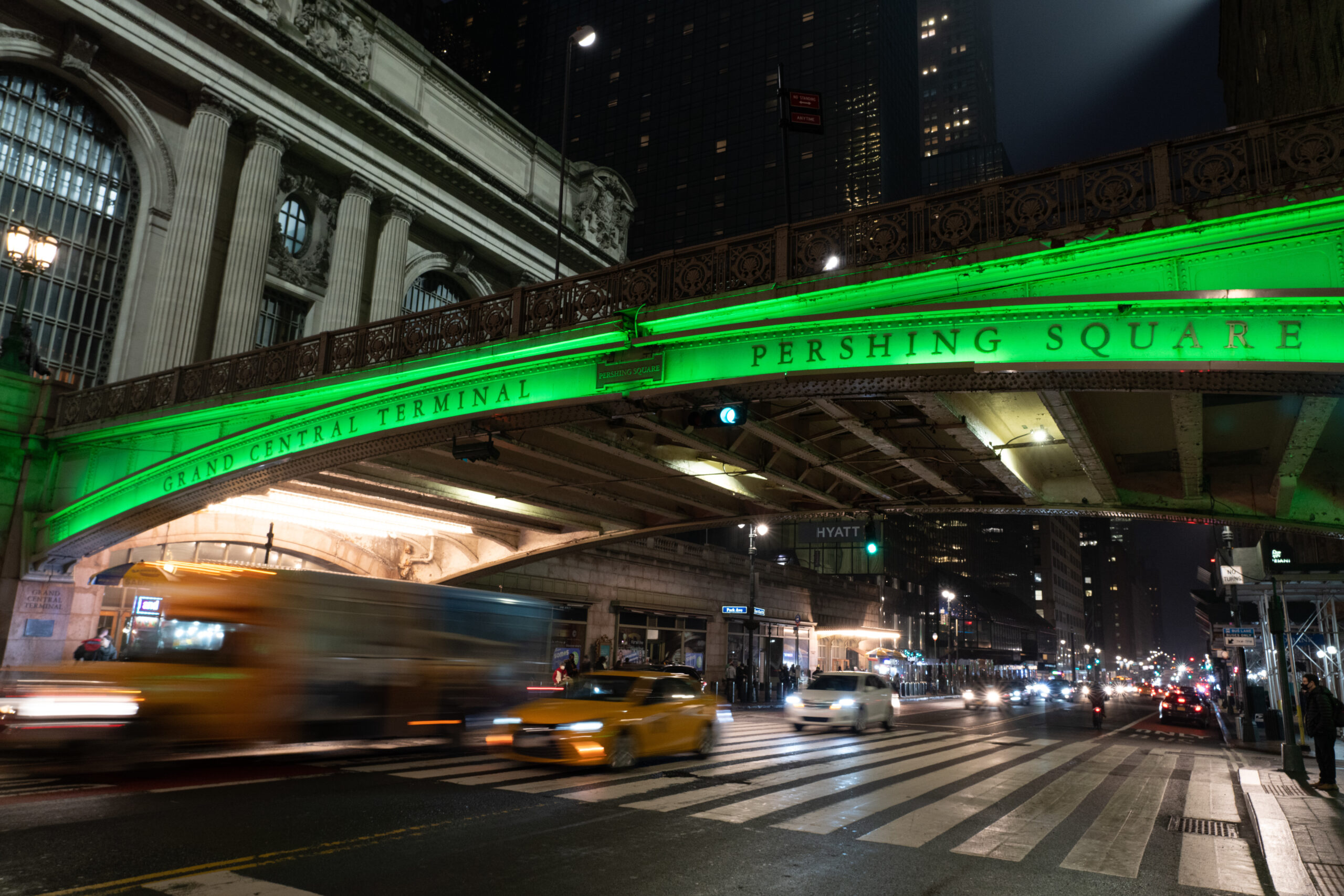 It's the luck of the Irish! 🍀

Celebrating St. Patrick's day with a dynamic green sparkle & the Irish flag in our mast tonight. 🇮🇪 #StPatricksDay

📷: jerseyportraits/IG #ESBright pic.twitter.com/34a6ObDeRN

— Empire State Building (@EmpireStateBldg) March 17, 2022