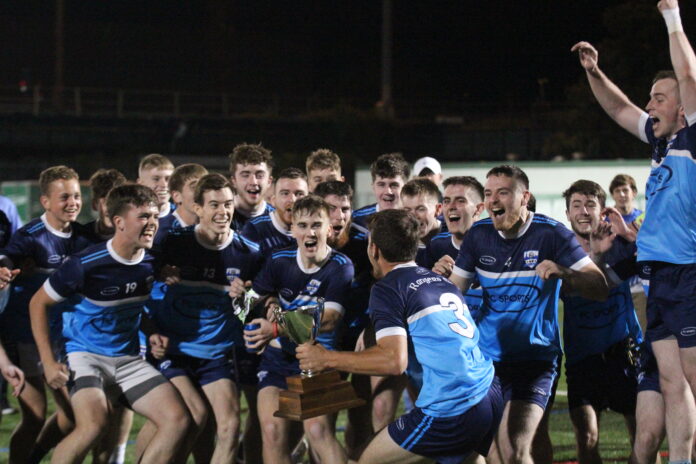 2021 New York Junior B County Football Championship Final
Rangers 2-16 Shannon Gaels 2-14 (AET)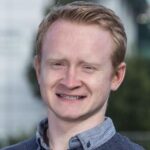 Oct. 8, 2021 By Micky Quigg
Spectators at Gaelic Park were treated to an exhibition of free-kick taking, scoring and shot-stopping Saturday evening as Rangers and Shannon Gaels served up a pulsating Junior B final.
Both teams, who fielded all-American-born youngsters, played with abandon and this one went down to the wire before Rangers ultimately got the upper hand in the dying minutes of extra time.
Rangers forward Joey Grace slotted over an incredible five long-range frees from placed balls while ace forward Shay McElligott's scoring tally hit 2-5. Senan Price, Julian Jamshahi and Rory Duggan were in top shooting form for Shannon Gaels.
The game was a tit-for-tat battle throughout and Rangers went two points up thanks to the McElligott brothers Shay and Brian. Shannon Gaels hit back with points from Sean Smith and Rob Corridan and the Queens side took a 5-3 lead into the water break.
Joey Grace and Emmett Loughran were impressing early doors for Rangers while Jamshahi and Fintan Corbett were leading the Gaels charge.
After the water break, Brian McElligott got Rangers ticking over again after he collected a high ball from PJ King, turned his marker and laid off to his brother Shay who made no mistake and fired home past Corrigan.
Read More: St. Barnabas Claim Historic Back-to-Back New York Senior Football Titles
Shay will feel he should have had a second goal soon after when he nailed the ball low but keeper Ryan Corrigan stood strong and pulled off a brilliant save. However, he did add to the score sheet with another point soon after.
The last 10 minutes of the first half was riddled with careless mistakes as both teams played very direct football. McElligott won a dispossession as the last 20 seconds counted down on the Gaelic Park clock, and Loughran found himself one-on-one with Corrigan but the Shannon Gaels netminder pulled off another good stop.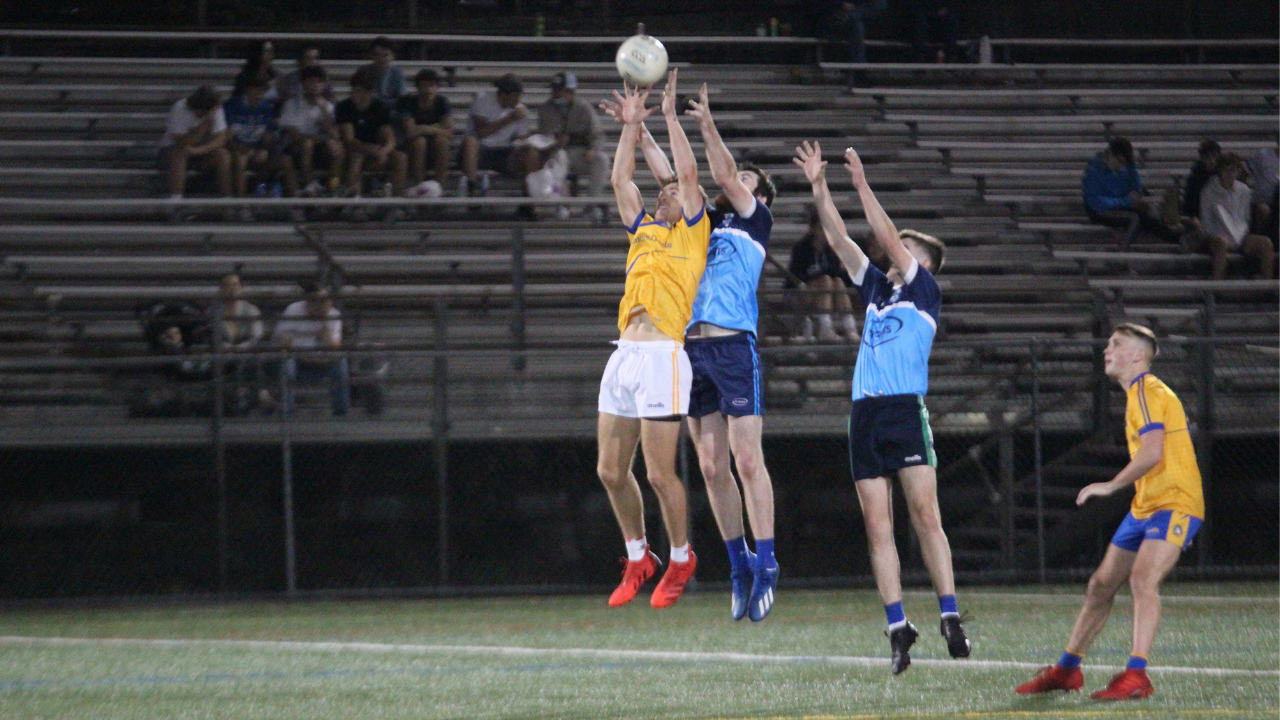 Rangers keeper Cian O'Connor saved from Rory Duggan after the break before Jamshahi pointed a superb solo effort after catching the kick-out clean.
The point was a catalyst for Shannon Gaels and they netted soon after with a well-worked team move started by full-back Brendan Ferguson that ended up with Rory Duggan blasting the ball low and hard past O'Connor.
Rangers responded with another McElligott point before Joey Grace converted his first 45' of the day. Rangers started to use their bench well with Mike Ryan, Conor Crosby and Eoin McCaffrey getting on a decent amount of ball, but it was Senan Price's strong running play that posed questions of Rangers and he drew the sides level at 1-7 apiece.
During Shannon Gaels' purple patch Martin Burke and Dylan Grace stood strong, as did Dylan Gunning and Fintan Corbett.
Moments later another goal-scoring opportunity presented itself for Rangers but this time Corrigan shut out Mikey Ryan with Joey Grace slotting over the resultant 45' with ease.
It was tit-for-tat now and Price leveled things up at 1-8 apiece before Duggan and Sean Smith edged Rangers two ahead. Add in some well-timed blocks by Rangers captain Dan Burke and the suspense was gripping.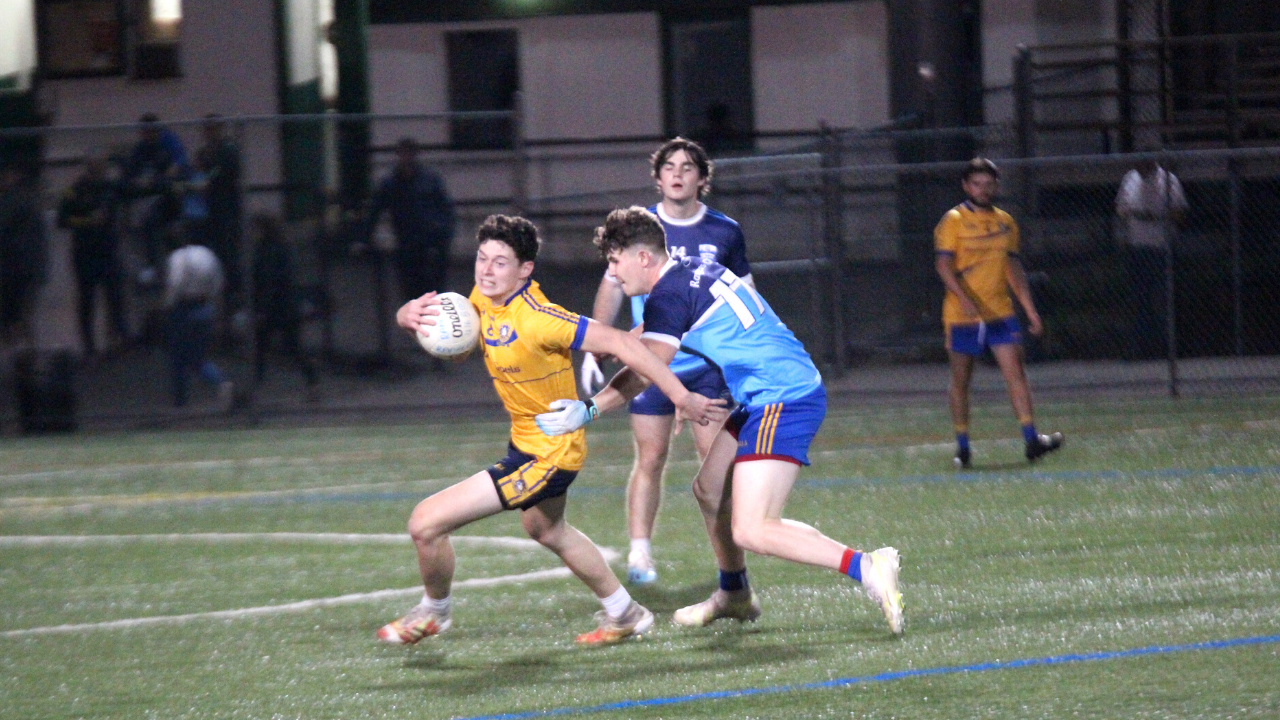 Shannon Gaels then nudged 1-11 to 1-10 ahead before Joey Grace tied things up again with another placed ball.
Grace was then fouled by Jamshahi around the 40 with seconds left on the clock. After kicking four from four he now had a shot to win it but pulled it agonizingly wide for full time.
Rangers stormed into the lead after extra time as Shay McElligott turned his man and fired at goal. Corrigan pulled off another top-class save but McElligott fisted the ball home to raise his second green flag of the evening.
PODCAST: New York GAA County Board Chairperson Joan Henchy
Loughran then landed a spectacular effort near the sideline and Shay McElligott extended the lead to five after with an outrageous curling point.
Shannon Gaels needed something, anything at all – and needed it fast.
Up stepped Senan Price who gathered the ball on the 45', danced around three Rangers players and rocketed it into the bottom left-hand corner to give Shannon Gaels a lifeline.
Price then slotted over a free minutes later after speedster Rory Duggan was hauled down in front of goal.
Price completed the comeback after half time and then wing-back Fintan Corbett edged Shannon Gaels ahead with a monster effort from 40 yards out.
His celebrations didn't last too long as Joey Grace stroked another dead ball from long range over the bar and the sides were level once more with just four minutes remaining and a replay looking on the cards.
However, it was Rangers who conjured up that little bit extra when they broke down a Gaels attack and countered with purpose where Loughran pointed with two minutes remaining.
Both teams were swarming and dispossessing one another with tiredness and exhaustion now really starting to set in.
Rangers were living dangerously and Eoin McCaffrey lost possession before quickly winning it back and then handed it off to McElligott who veered down on goal but smartly opted to dink it over the bar to ensure the victory and add to the club's U20 title they captured in August.
Read More: Loughran Nets Dramatic Last-Minute Goal for Rangers to Clinch New York U20 Title: VIDEO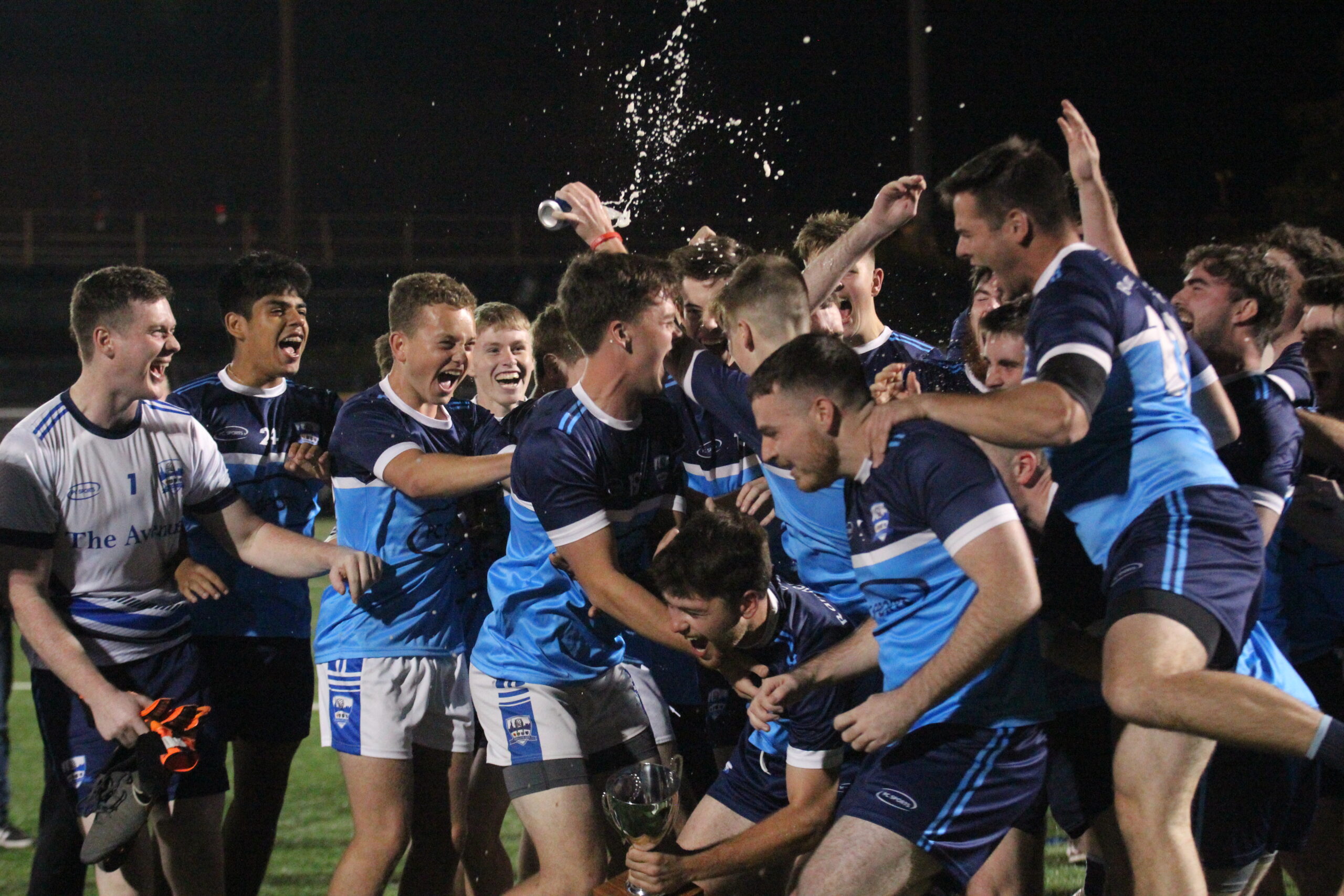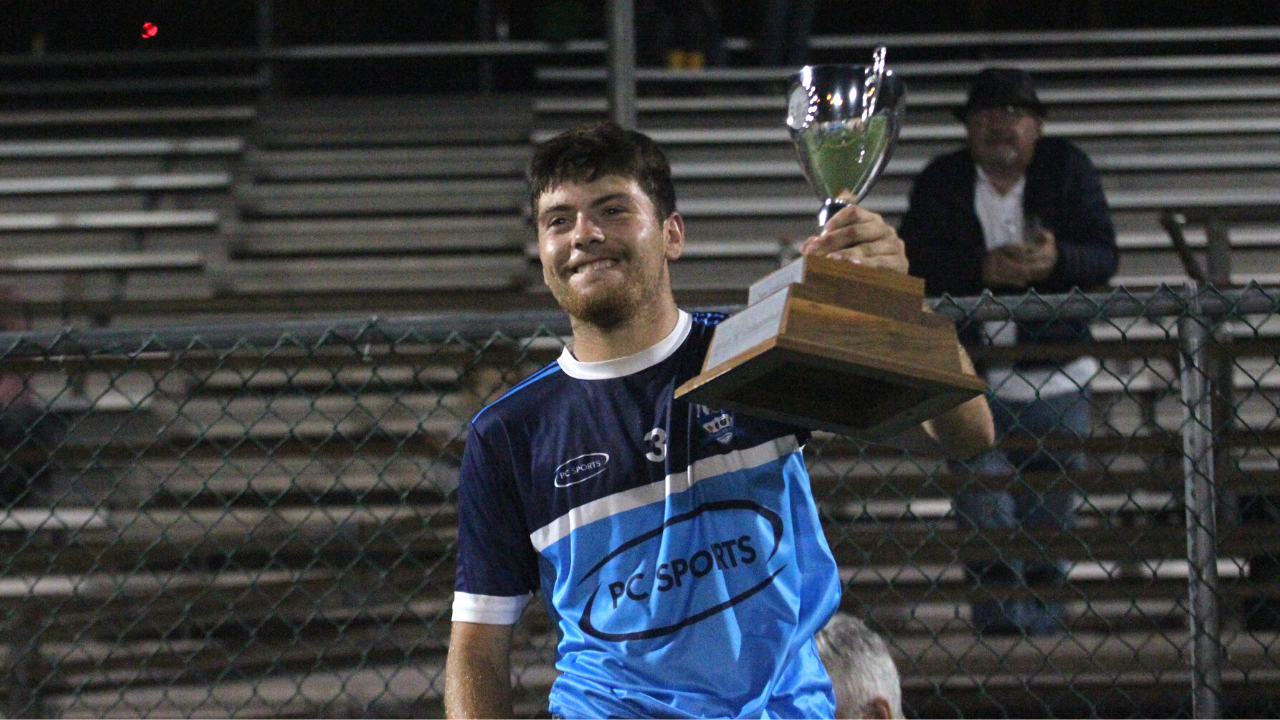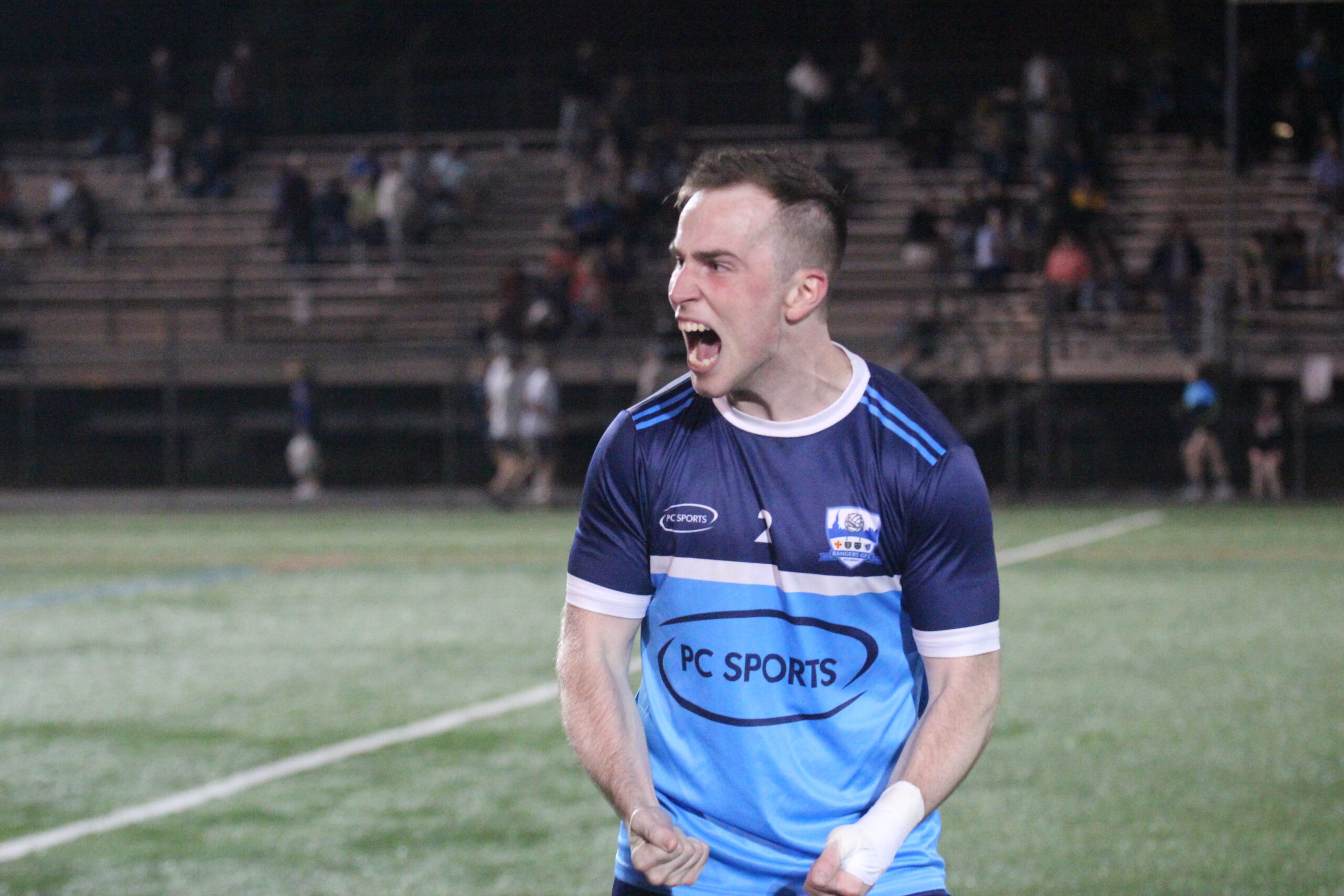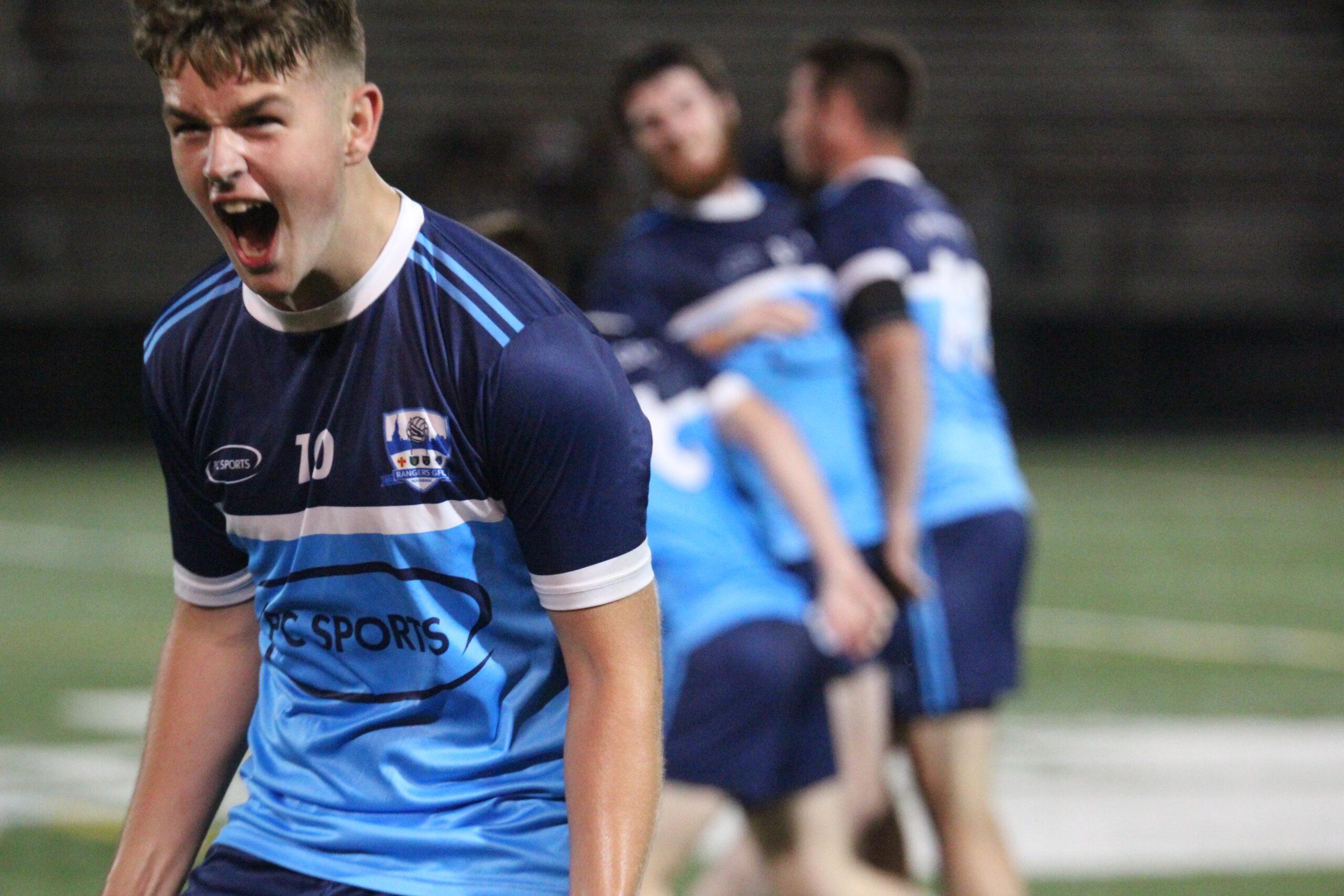 Watch the 2021 New York Junior B Football Championship Final
Commentary by The Long Hall Podcast host Michael Dorgan and Liam Birmingham
View this post on Instagram