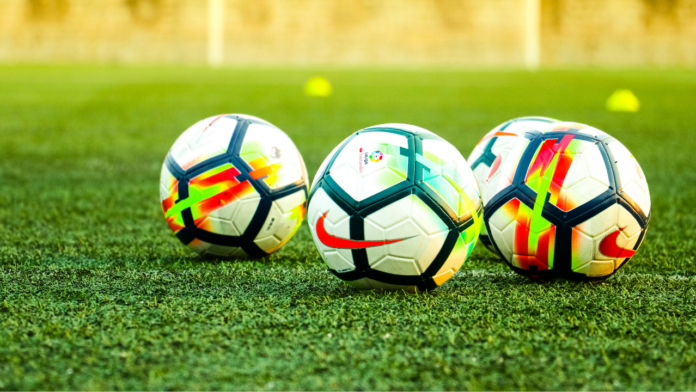 By Ger Shivnan
The new Cosmopolitan Soccer League season opened on Sept. 12 with the Shamrocks beginning to reconstitute as a club after the challenges of the pandemic during the 2020/2021 season.
The First and Reserve Teams' CSL Division One title defenses began on the first weekend with emphatic 5-1 and 6-0 respective victories.
The Reserves picked up where they left off last season, thumping Beyond FC with an impressive array of goals beginning with an Aaron Ashe free-kick that had his stamp of class all over it.
Liam O'Connor opened his account for the Rocks in his first start while Darragh Coates, Gil Christenberry and Joe Connolly completed the rout.
In the Firsts' game, new manager Stuart Colbert saw his men brush aside the challenge of Beyond FC with two goals from Christian Uy along with strikes from Alejandro Fritz Ruenes, Owen Bradley and a Darren Coleman penalty. Coleman and James Whyte anchored the midfield well and controlled the tempo, providing the platform for the win.
Colbert expressed satisfaction with the performance, citing the number of new faces to incorporate.
"It was a great first game and an important result but they'll be stronger tests to follow and we need to build on this result moving forward. Competition for places will be fierce with impending returns from injury and players returning from travels."
Best players for Shamrocks were Nick Zorbo, Alejandro Fritz Ruentes and Owen Bradley.
Read More: NY Shamrocks Week 3 Report: Rocks Women and 30s off to Winning Ways
The Legends Over 40s came back to Cosmopolitan Soccer League football from a season-long sojourn in the Long Island Soccer League where league new boys Ridgewood Romac handed them a 2-1 loss.
A spirited second half was not good enough to get a share of the spoils. The goal came courtesy of the ageless pairing of Bingo O'Driscoll and Jerome Albertini, the former with a pin-point cross which the latter volleyed home with aplomb.
Despite the result, coach John Riordan was confident that a decent platform for the season had been established.
The club, and especially his teammates, want to wish Peter Anastasian all the best in his recovery from a serious injury he sustained in the game.
In this past weekend's action, Stuart Colbert's depleted first team suffered a 1-0 reverse in the semi-final of the Rapaglia Cup.
Although a disappointing result, thoughts have turned immediately to next weekend's huge clash with Borgetto FC. Shamrocks had a good look at Borgetto's high octane brand of football in the league cup semi-final last season so they will be under no illusion at the size of the task in hand.
Rob O'Neill's D1 Reserves were badly off the pace, suffering a 4-0 loss at the hands of Zum Schneider reserves. O'Neill knows a big improvement will be required from his men in next weekend's game.
In their second game of the season, Riordan's Legends got points on the board with a comfortable 3-0 win over CPR Orange on a sunny Randall's Island. Two goals from captain Ger Shivnan and another from Johnny Keogh coupled with a very solid defensive performance saw the Legends claim all three points.
This weekend saw the Shamrocks Women return to action in the NYMWSL Division A.
An understrength squad had a tough battle in the Lower East Side but coach Kelci Hegg is confident that new signings will turn the team around and they will almost certainly be a force to be reckoned with moving forward.
Next up for the Women is Beyond FC.
Read More: NY Shamrocks Week 3 Report: Rocks Women and 30s off to Winning Ways
Follow NY Shamrocks on Instagram, Facebook and Twitter.
—
Shamrocks Adult teams 2021/22 Season:
Shamrocks Men's First – CSL Div. 1 (reigning champions)
Shamrocks Men's Reserves – CSL Reserves Div. 1 (reigning champions)
Shamrocks Over 30s – CSL Division 3 Eas
Shamrocks Legends Over 40s – CSL Over 40s (Long Island Soccer League League Cup 20/21 winners)
Shamrocks Women's – NYMWSL Division A
NY Shamrocks PRO Ger Shivnan will be coming on the podcast in a few weeks, stay tuned!
Kevin Grogan, a former Manchester United and Republic of Ireland youth player, has managed Shamrock's first team in the past. See our podcast with Kevin below.