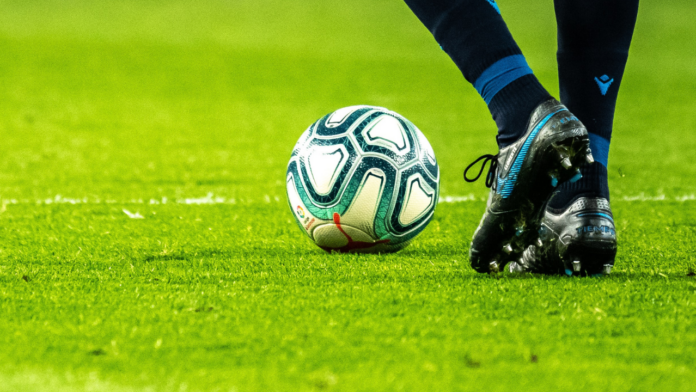 Sept. 29, 2021 By Ger Shivnan
In the NYMWSL Division A tie Kelci Hegg's Shamrocks Women achieved their first win of the season with a solid 2-0 success over Beyond at East 6th Street on Sunday morning.
Debutants Giuliana LaGumina and Bria Varnbuhler scored the goals that secured all three points for Hegg's women.
"We saw a great performance from Haley Cascone in goal," Coach Hegg said.
"We were thrilled to see two of our newest Shamrocks get on the score sheet. We look forward to taking this momentum into a challenging game against Fuel FC next week."
In CSL Division 3 Eas the Over 30s fought to a 1-0 win over a cynical Albanian side. The goal came from Charlie O'Loughlin. Shamrocks wish Calen Carr a full and fast recovery from a serious injury sustained as a result of dangerous play.
In the heavyweight CSL Division One clash on Saturday night, Stuart Colbert's First Team went down to a 2-1 defeat to a well-drilled Borgetto FC in an excellent game of football.
The opening exchanges were a typical cagey affair and in the 28th minute, fortunes took a downward turn for the champions when Larry Slaughter was incorrectly deemed to have denied a clear goal-scoring opportunity and was duly given a straight red card.
Ten minutes into the second half after sustained pressure Borgetto broke the deadlock, a strong run and an excellent finish from an acute angle appeared to be the opening of the floodgates for Borgetto. Two minutes later the Rocks struck back with an excellently placed freekick from Christian Uy headed home by Alejandro Fritz Ruenes.
Twelve minutes later Borgetto regained the lead; a Shamrocks player was fouled on the edge of the box and resulting from the non-call, the Borgetto striker had ample time to pick his spot to curl home the decisive score.
Borgetto themselves were reduced to ten men following a wild lunge from their number 10.
Even though the teams were even, Borgetto had the one-goal lead to protect and were able to absorb the Shamrocks attacking endeavors. The one clear chance that came to Shamrocks was met with an excellent diving save to deny them a share of the points.
Not the result Colbert would have wanted but certainly a performance he can be pleased with.
Best for his side were James Whyte, Darren Coleman, Joey Aronovsky, Gil Christenberry and keeper Alex Heston.
Read More: NY Shamrocks Week 1 & 2 Report
In CSL Division One Reserves Robbie O'Neill's side dug out a 2-1 victory over Borgetto Reserves.
Amar Davad equalized for Robbie O'Neill's team and Paul McDaid grabbed the winner.
"Delighted with our win," said O'Neill.
"It was a fantastic end-to-end match. All credit to the lads for pulling out the victory."
Elsewhere, Jeff Farrell was the only scorer in a 4-1 loss for the Legends against Cozmoz in the CSL Over 40s game.
Severely depleted by injuries and late withdrawals, there was further bad news after just five minutes when Joe Connolly had to leave the game due to a collision with an opposing player. The club would like to wish Joe all the very best in his recovery.
Up next for the Legends will be undefeated Manhattan Kickers.
Read More: NY Shamrocks Week 1 & 2 Report
Follow NY Shamrocks on Instagram, Facebook and Twitter.
—
Shamrocks Adult teams 2021/22 Season:
Shamrocks Men's First – CSL Div. 1 (reigning champions)
Shamrocks Men's Reserves – CSL Reserves Div. 1 (reigning champions)
Shamrocks Over 30s – CSL Division 3 Eas
Shamrocks Legends Over 40s – CSL Over 40s (Long Island Soccer League League Cup 20/21 winners)
Shamrocks Women's – NYMWSL Division A
NY Shamrocks PRO Ger Shivnan will be coming on the podcast in a few weeks, stay tuned!
Kevin Grogan, a former Manchester United and Republic of Ireland youth player, has managed Shamrock's first team in the past. See our podcast with Kevin below.