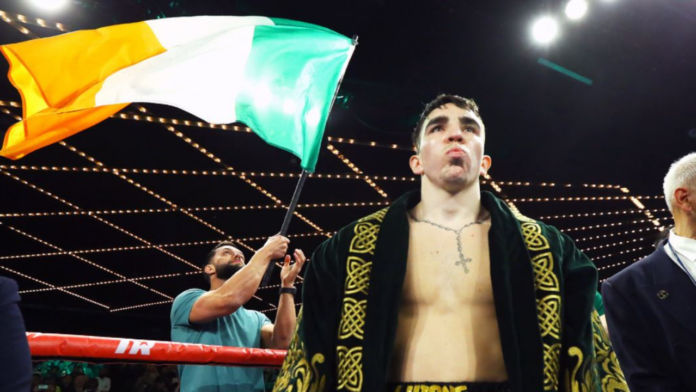 "This fight should've been in Belfast or New York."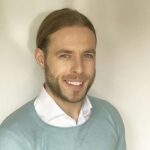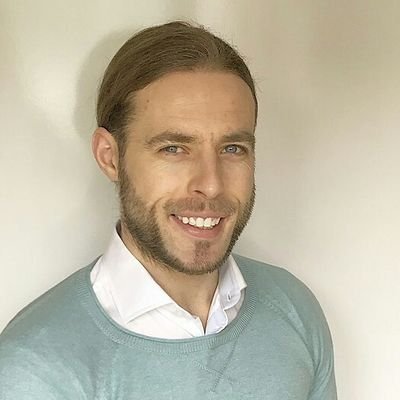 Jan. 12, 2022 By Michael Dorgan
Disappointing news for Irish boxing fans in New York City – and those looking to make the annual Paddy's Day pilgrimage to the Big Apple to see a Michael Conlan ring walk to the backing of the rebel song "Grace."
Not only will Conlan's dream doubleheader with Katie Taylor at Madison Square Garden not take place on St. Patrick's Day, but his next fight will also not take place at the famed arena.
Conlan, 30, has been confirmed to fight next in the U.K., with Nottingham's 10,000-capacity Motorpoint Arena hosting the contest on March 12.
The Belfast boxer will trade leather for a secondary version of the WBA featherweight world title against Britain's Leigh Wood.
Conlan, 30, is unbeaten in 16 professional contests since turning professional following the Rio Olympics in 2016 and produced a career-best performance against former super-bantamweight world champion TJ Doheny at Falls Park in Belfast in August.
Meanwhile, Wood, 33, who has two losses in 25 fights (15KOs), enters the contest off the back of two impressive stoppage victories over fellow Briton Reece Mould and China's Can Xu — relieving Xu of his WBA featherweight title in the process.
Conlan is in high demand in the boxing world with Matchroom's Eddie Hearn beating Top Rank for his services against Wood. Conlan had hoped the deal would pave the way for a double-header at MSG alongside Taylor but Hearn put cold water on the prospect after Taylor's last bout in December.
Read More: Michael Conlan Calls For Double Header With Katie Taylor in NYC on Paddy's Day
Hearn instead wants a Taylor – Amanda Serrano megafight to top a card in New York in April, likely to be in the Garden – a clash which would be the biggest in women's boxing.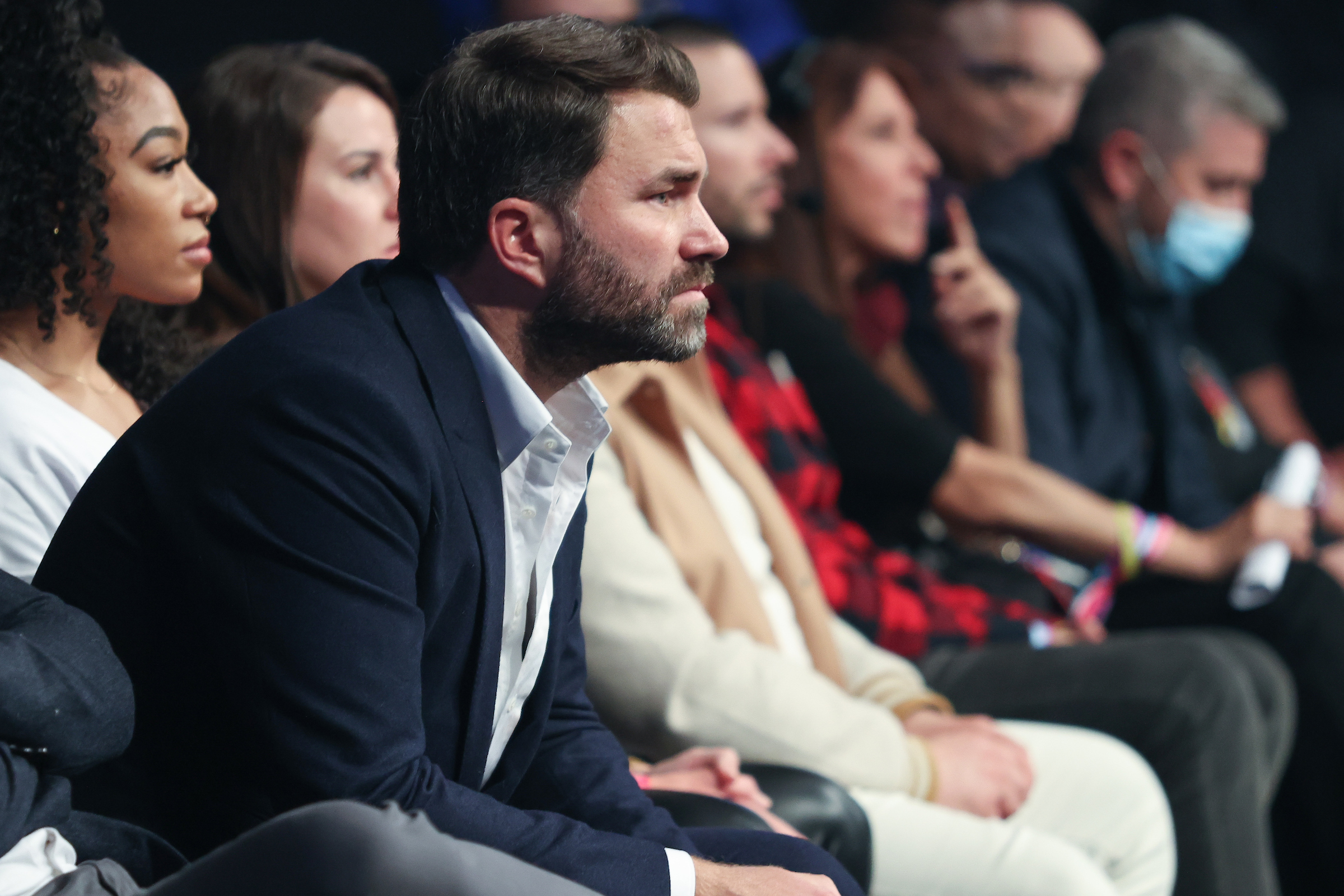 Conlan's second preference for the Wood fight had been Belfast, but that too has not materialized, with Hearn opting to host the bout in Wood's backyard.
"Nottingham doesn't bother me," Conlan said of the fight's location to DAZN.
"It'll feel like Belfast anyway when you see the support I bring over.
"This fight should've been in Belfast or New York. It would've done big numbers in both places, but I understand why Matchroom have gone to Nottingham with this.
"Leigh is their fighter, but it won't make no difference."
Read More: New 'Kid' on the Block Thomas O'Toole Has Made A Devastating U.S. Boxing Statement
Despite Conlan's disappointment with the venue, the clash will be the most consequential of his professional career.
"This means so much to me that I'm not going to let the venue make a difference," Conlan said.
"It's my moment and I'm going to do everything I can to make the most of this."
In terms of splits between the two fighters, WBA titleholder Wood is entitled to 55 percent of the purse which equates to $825,000, while Conlan claims the other 45 percent, or $675,000.
It will be broadcast exclusively live on the streaming platform DAZN.