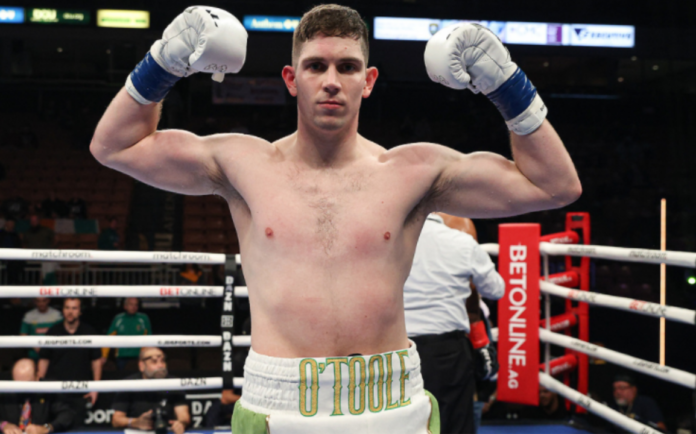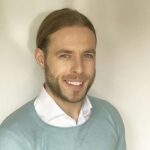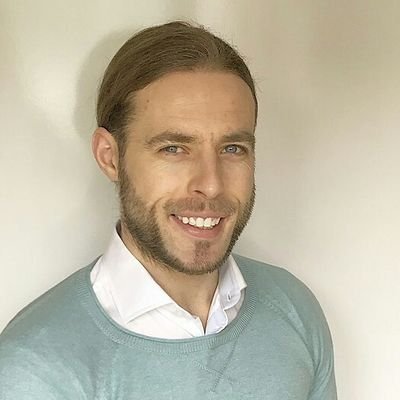 Nov. 24, 2021 By Michael Dorgan
"You'll remember Thomas O'Toole's name," said Matchroom promoter Eddie Hearn.
He was supposed to be in Ireland Friday celebrating his graduation from GMIT with a business degree but Galway cruiserweight Thomas "The Kid" O'Toole was turning heads in New Hampshire instead.
O'Toole set the Jason Quigley-Demetrius Andrade undercard alight with a highlight-reel knockout of Texan Mark Malone after just 90 seconds into the first round of their professional clash.
The Connemara man floored his opponent with a devastating left hand to make the most of a big fight night opportunity that was broadcast on DAZN as an impressed Matchroom promoter Eddie Hearn looked on.
"For the last four years, I was thinking of my college graduation and I couldn't wait to celebrate it but being invited to the biggest stage in boxing is amazing," O'Toole said.
"The whole week, I'm watching Jason and I'm thinking, 'Maybe… Maybe that could be me.' But I've a lot to go. I'm working with my manager and trainer now and we're going to keep trying to improve. Even in that round, there, I saw things I need to improve on."
A sizeable Irish American contingent arrived early at the SNHU Arena in Manchester to catch a sight of the young prodigy.
PODCAST: Katie Taylor/Michael Conlan St. Patrick's Day Double Header in New York – Will It Happen?
In what was just O'Toole's second professional bout, the 2019 former Irish Elite champion at light-heavyweight admitted to having some butterflies.
"It was a big stage so the nerves were there to be honest," O'Toole said.
"It's amazing to be here and when I first got in there I was just thinking, 'Okay, just get the jab going, get the feet going and it'll fall into place — which it did in the end."
Thomas O'Toole with a HUGE knockout 🇮🇪#AndradeQuigley pic.twitter.com/JorCRvP4Fj

— DAZN Boxing (@DAZNBoxing) November 19, 2021
O'Toole said he is aiming for a return to the ring in January and it remains to be seen whether it will be under a Matchroom contract but Hearn definitely took notice and heaped praise on the 23-year-old.
"That's the kind of showreel knockout you need as a prospect coming through," Hearn said.
"That's going to be seen all around the world, people are going to be watching that. That's how to make a statement."
"He's not signed with us but all of a sudden you produce a performance like that — and he had good support in here tonight — you go, 'Okay, we'll roll the dice with this young man.'
"That was a performance that warrants another opportunity."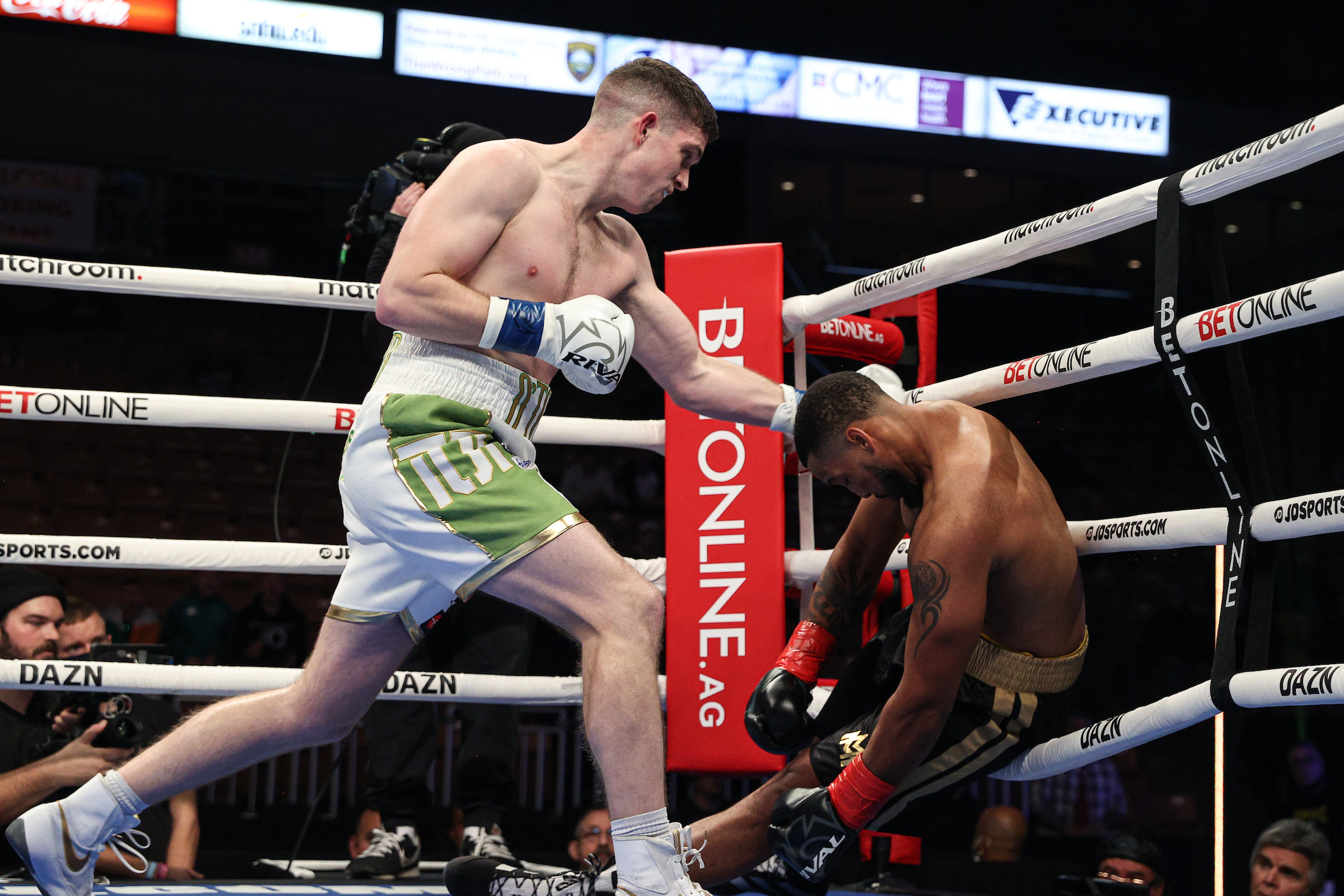 "Thomas O'Toole doesn't have a huge amateur pedigree. He's a good, young Irish prospect and he looked good in here."
"Nice left hand, backed him up, and then bingoed him against the ropes," Hearn said.
Read More: Quigley's World Title Dream Crushed With Round 2 KO Defeat
"Every time you go out there as a young prospect, you've got an opportunity to showcase your talent to the world. And it's not easy to get people excited with so many different prospects."
"So the ones that produce performances like that… You'll remember Thomas O'Toole's name."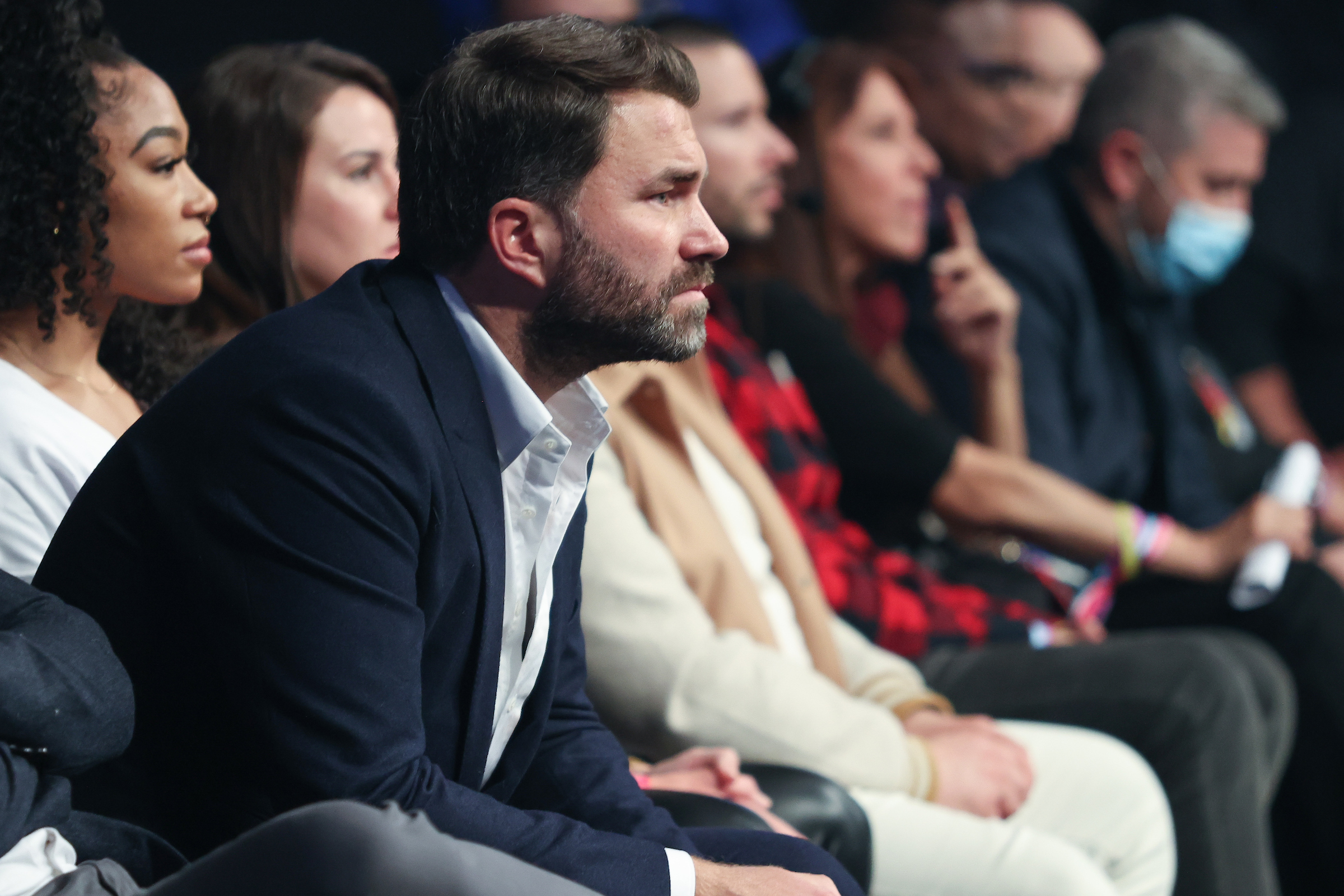 View this post on Instagram