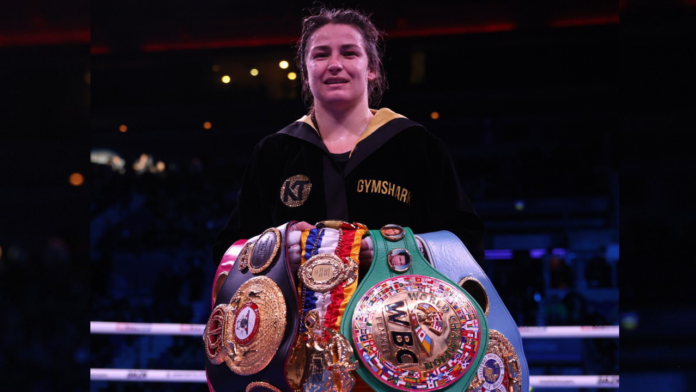 "That's the fight people want to see, it's the biggest fight of all time in women's boxing."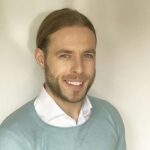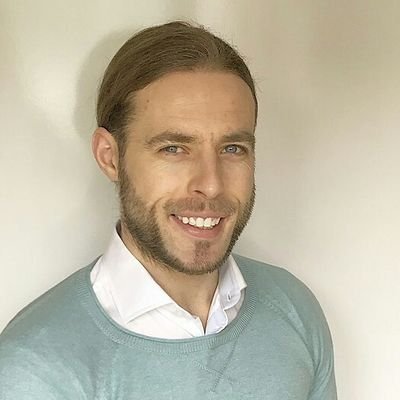 Dec. 11 2021 By Michael Dorgan
Katie Taylor overcame an attritional defense of her world lightweight titles in Liverpool Saturday — paving the way for a mega-fight at Madison Square Garden in April.
The Bray woman was not at her brilliant best against Kazakhstan's Firuza Sharipova but still came out on top on the judges' scorecards 98-92, 97-92, and 96-93
The unanimous decision gave Taylor her 20th consecutive win as a professional where she remains undefeated and moves her one step closer to finally getting into the ring with Puerto Rican Amanda Serrano.
The potential fight would be the biggest in women's boxing- pitting undisputed lightweight champion Taylor against seven-weight world champion Serrano, who is based in Brooklyn and is backed by YouTuber Jake Paul. Taylor continues to train in Connecticut.
A Taylor v Serrano super-fight has been in the works for years but has never come to fruition. Taylor defeated Serrano's sister Cindy in 2018 and there has been no love lost between both camps over the last few years.
Matchroom Boxing promoter Eddie Herne said that a contract has been given to Team Serrano, although she would need to first get over Miriam Gutiérrez in Florida next week.
"The plan 100 percent is Amanda Serrano at Madison Square Garden, that is the biggest fight in women's boxing," Hearn told DAZN.
"Katie's been wanting that fight for a long time."
"You know how difficult it is with these mega fights; she's undisputed champion, she's boxed two mandatory challengers in the last 12, 13 weeks, they're out of the way, she's taken care of her obligations, it's now time to make an historic fight at Madison Square Garden.
"That's the fight people want to see, it's the biggest fight of all time in women's boxing.
"We were at MSG a couple of weeks ago, they love the fight.
"Jake Paul, MVP, those guys, they love the fight and it's their chance to be involved in history as well.
"Amanda Serrano fights next week, we wish her the best of luck, they now have the contract, they're reviewing the contract and if she gets through next week I'm almost certain April you'll see Taylor-Serrano at MSG."
Just listen to the reception that the champ is getting from the crowd ❤️️#BennAlgieri pic.twitter.com/CZHSBHufxn

— DAZN Boxing (@DAZNBoxing) December 11, 2021
Katie Taylor vs Amanda Serrano?

YES PLEASE 🤞#BennAlgieri pic.twitter.com/XqFyD5zZIl

— DAZN Boxing (@DAZNBoxing) December 11, 2021
Taylor described a potential fight with Serrano at Madison Square Garden as "more than a dream."
"This is what it's all about. This is why I'm involved in professional boxing, to be involved in the biggest fights possible," Taylor said.
"It's gonna be the biggest fight ever in female boxing. So this is an absolutely historic fight and it'll be great to be part of such a big night.
"Madison Square Garden is the Mecca of boxing, I had the privilege of fighting there twice already as a pro so to be involved in the biggest female fight possible in MSG, the biggest and most iconic stadium, it's more than a dream."
Hearn's announcement also means that a Katie Taylor double-header with Michael Conlan has likely been shelved.
The promoter recently bid $1.5 million to earn the rights to promote Conlan's clash with WBA 'regular' featherweight champion Wood and the Belfast man had been pushing for the fight to be staged alongside Taylor and Serrano.