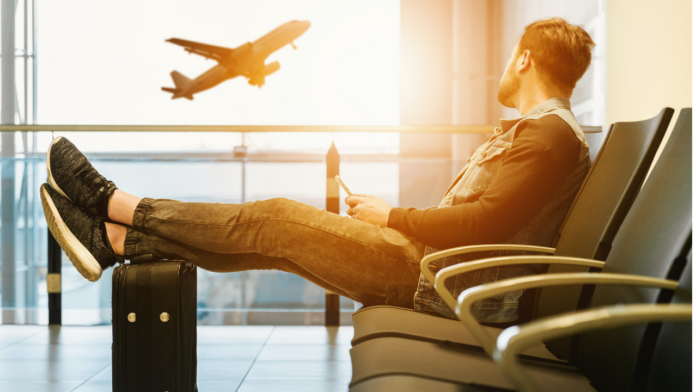 July 27, 2021 Staff Report
Irish people living in the United States who had hoped to see their loved ones visit them this summer have suffered a major setback following a White House announcement that travel restrictions will remain in place for the foreseeable future. 
The United States will not be lifting any existing travel restrictions in the short-term due to concerns over the highly transmissible COVID-19 Delta variant and the rising number of U.S. coronavirus cases, the White House said Monday, according to Reuters.
The existing travel restrictions bars most non-U.S. citizens who — within the last 14 days — have been in Ireland, the United Kingdom, the 26 Schengen nations in Europe without internal border controls or China, India, South Africa, Iran and Brazil.
It now means that the long-running travel restrictions from these countries – including Ireland – will not be lifted in the short term.
"Given where we are today … with the Delta variant, we will maintain existing travel restrictions at this point," White House spokeswoman Jen Psaki said, citing the spread of the Delta variant in the United States and abroad.
"Driven by the Delta variant, cases are rising here at home, particularly among those who are unvaccinated and appear likely continue to increase in the weeks ahead."
The seven-day average of new COVID cases in the United States was up 53% over the previous week, according to the U.S. Centers for Disease Control and Prevention (CDC). The Delta variant, which was first found in India, now comprises more than 80 percent of new cases nationwide and has been detected in more than 90 countries.
The U.S. imposed travel restrictions on Irish visitors in March 2020 which have remained in place since.
The Biden administration has not offered any metrics that would trigger when it will unwind restrictions and has not disclosed if it will remove restrictions on individual countries or focus on enhancing individual traveler scrutiny.
The Republic of Ireland officially rolled back its international entry restrictions for fully vaccinated people on July 19.
The country also started to use the EU Digital Covid Certificate system which is already in operation across the European Union.
It provides users with digital proof of vaccine jabs, negative test results or recovery from Covid-19 infection.