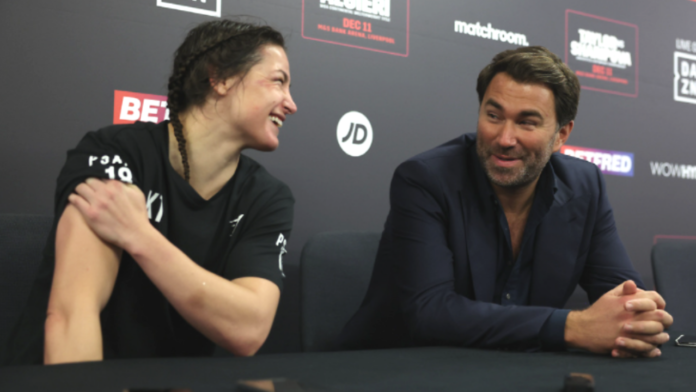 "This is going to create shockwaves around the world."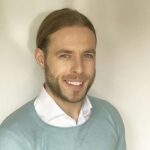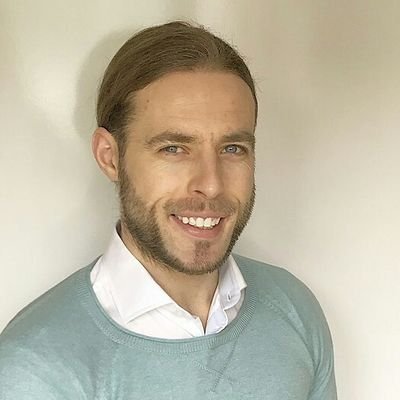 Jan. 19, 2022 By Michael Dorgan
Matchroom Boxing promoter Eddie Hearn has said that Katie Taylor's anticipated bout versus Amanda Serrano at Madison Square Garden will be a legacy-defining clash.
Taylor, the unified lightweight world champion, is expected to lock horns with Serrano later this year – with an April 30 date looking likely.
"This is going to be a showstopper," Hearn told DAZN.
"This is going to create shockwaves around the world."
Serrano, originally from Puerto Rico, is a seven-weight world champion who is based in Brooklyn and is backed by YouTuber star and nascent boxer Jake Paul.
The April 30 date would collide with Shakur Stevenson and Oscar Valdeznother facing off in Las Vegas to unify the super featherweight division under a Top Rank promotion – but Hearn said he isn't too fussed with it potentially stealing some of Taylor's thunder.
"When you've got a fight as big as Taylor and Serrano, and you've got myself and Jake Paul, I don't worry too much about other fights," Hearn said.
"Valdez vs. Stevenson is a tremendous fight, it's not gonna cause the same kind of noise as Taylor vs. Serrano with me and Jake Paul.
"When you see the noise around Madison Square Garden around a legacy-defining fight, not just for women's boxing, but for boxing, I'm fine."
Hearn did suggest common sense should prevail so the timing doesn't clash.
"You can't try to work around other fights because next week there's another fight. What you can do is get smart, and ask Top Rank 'What time are you going? You go 10 pm, we go 11 pm.' We're not moving for a potential fight that might happen.
"Is Stevenson vs. Valdez bigger than Taylor vs. Serrano? No, not in my opinion.