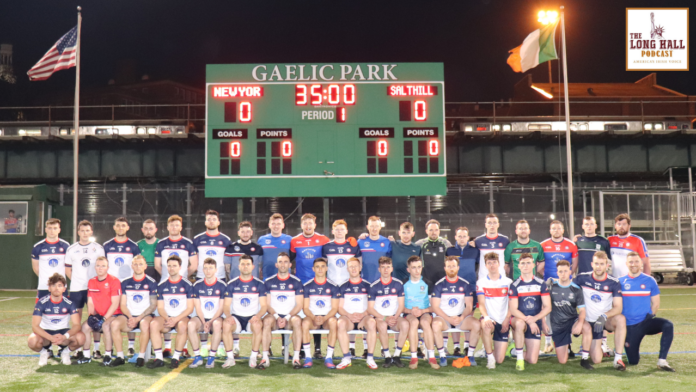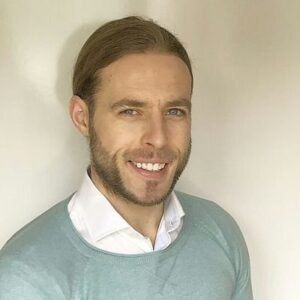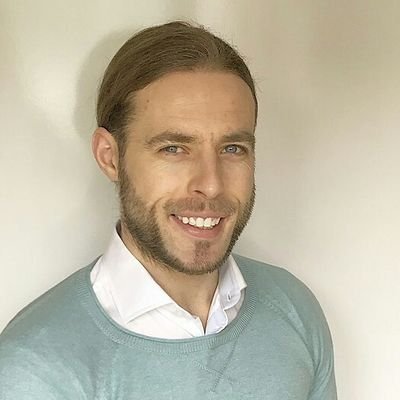 March 22, 2022 By Michael Dorgan at Gaelic Park
The New York senior footballers went down to Galway side Salthill Knocknacarra by the smallest of margins Friday in what is their first — and only — competitive game before they face Sligo in the Connacht football championship on Easter Sunday.
This high standard Sean Armstrong Memorial Cup decider was fast and physical throughout and exactly the type of stern assessment the New York management were hoping for — the animated Salthill celebrations afterward proved they were in town for business.
The result however sheds little light as to where the New York team stands going into the Sligo encounter since a separate 15 took to the field for the second half, with a number of other substitutes introduced for the Exiles throughout the 70 minutes.
In what was a perfect night for football at Gaelic Park, New York started brightly with Tiarnan Mathers pointing from a free followed by Peter Fox slotting over on the turn after some good build-up play involving Adrian Varley and Johnny Glynn — who was causing all sorts of problems for the Salthill defense at full-forward.
Glynn almost pulled off a spectacular goal minutes later when the big Galway man plucked the ball from the night's sky with one hand and beat his man only to be denied by the quick reactions of keeper Rory Lavelle.
Salthill full-forward Michael Kitt should have netted in the opening five minutes after a long high ball bounced dangerously past the outcoming keeper Mick Cunningham but Kitt sliced his effort wide.
Read More: St. Barnabas Clubman Johnny McGeeney Appointed as New York Senior Football Manager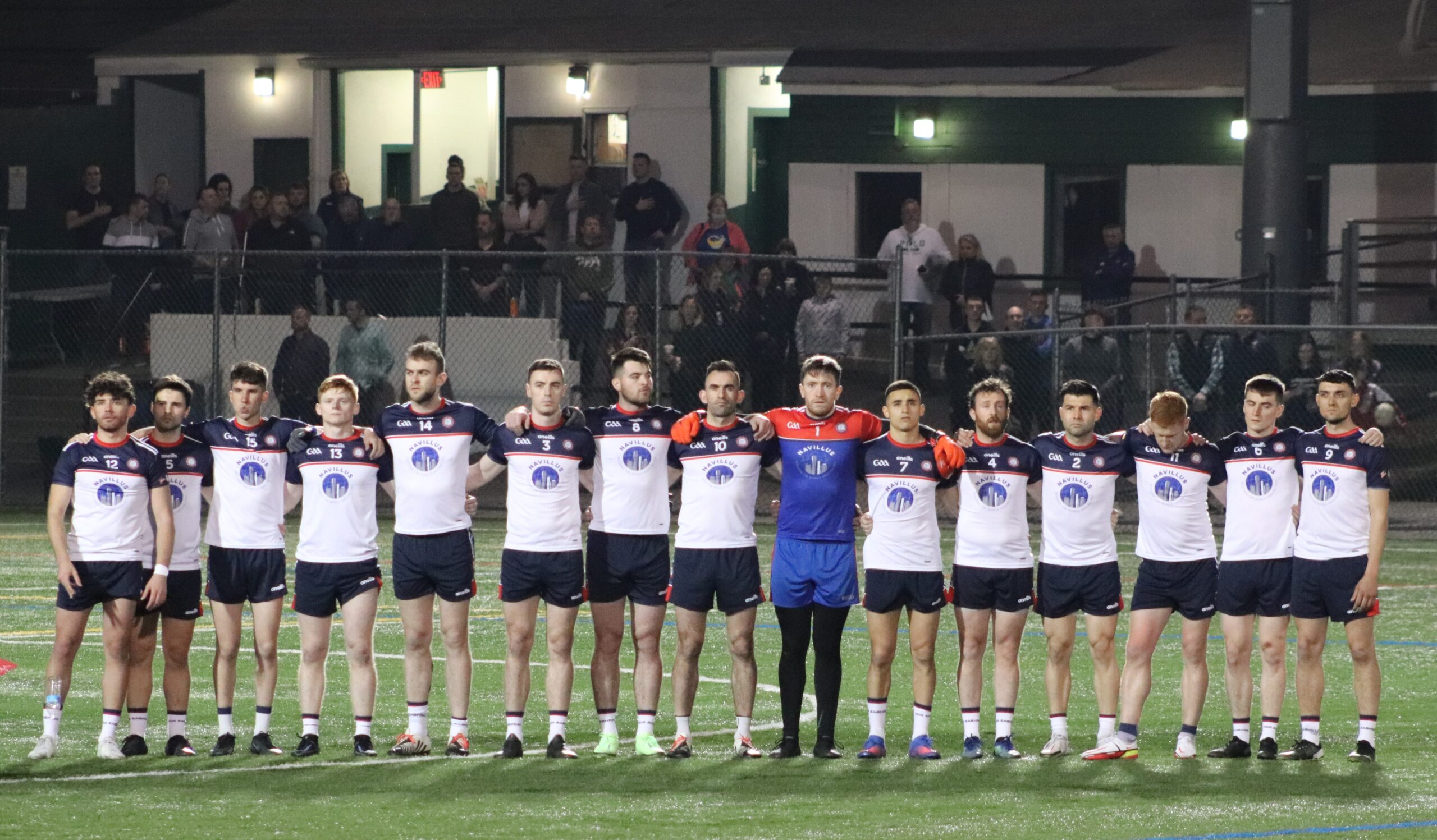 New York left halfback Dan O'Sullivan was impressing with his lightning speed down the scoreboard side while Jamie Davis was picking up plenty of ball in the backline.
Salthill, now overseen by All-Ireland winning manager John O'Mahony, registered their first score at the 11-minute mark when the ultra-impressive Gearoid Armstrong powered his way from midfield to fist over. The Salthill number 7 and captain was the launching pad for several of his team's attacks on the night.
New York appeared to have the majority of possession in the opening 20 minutes but couldn't reflect their ascendancy on the scoreboard, notching up five wides in the process. And it wasn't until the 21-minute mark that they scored again with O'Sullivan pointing high to put New York 3 points to 1 up.
After a 10 minute drought, the scores came thick and fast with Salthill pulling the sides level after two quick-fire points by Hunt and Sheerin.
PODCAST: Meath GAA Football Legend Graham Geraghty
Salthill went ahead on 25 minutes when Hunt found Sheerin with a superb kick pass, and Sheerin slipped the ball past New York keeper Brendan Cole who had just come on in replace of Cunningham. Deeley tacked on another white flag before New York pulled two points back only for Salthill to extend the lead back to four after 31 minutes.
The Empire State finished strongly with Connell Ahearne pointing a lovely score off his left foot and that was followed by a third score of the evening by the lively O'Sullivan but it was Salthill who went into the break 1-6 to 7 points up.
A new-look New York side took the game to Salthill at a frantic pace in the second half notching five points on the bounce to go 3 points ahead. Madine, who made an immediate impact when introduced at the end of the first half, added his second point of the evening with Jack Reilly, Eric Monahan, Tony Donnelly and Conor Mathers all getting their names on the scoreboard during the five-point salvo. Defender Keith Scally was also menacing with his meandering runs.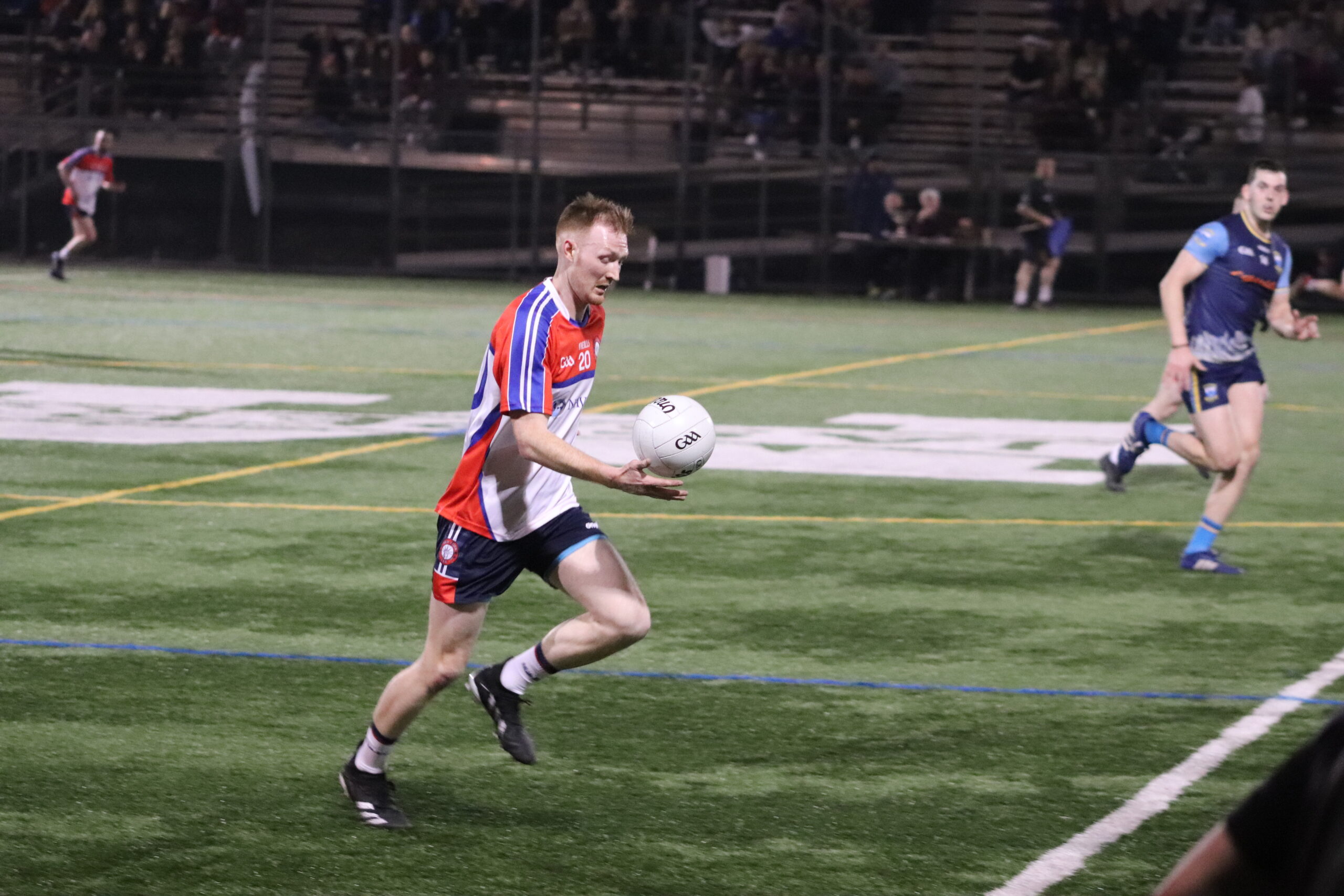 With Donal Hunt pulling the strings at center forward, Salthill exemplified all of their experience and cohesiveness by reining New York back in hitting 1-5 without reply to take a four-point lead with 15 minutes remaining. Hunt contributed 1-1 to the flurry, the goal well worth the entrance fee alone as the number 11 drove down the left flank before cutting inside to shoot past New York's third keeper of the night Vinny Cadden.
Salthill were getting their big men on the ball more in the second half with Michael Kitt dropping back into midfield at times and John Maher seeing plenty of possession.
The New York response was led by Jack Reilly who excelled in the second half. His direct running had the Salthill half-back line at sixes and sevens and Reilly scored three long-range points to bring the deficit back to a single point.
Dylan McDermott leveled matters with seven minutes to go with a monster kick and the sizeable crowd were on the edge of their seats heading into the home stretch.
Salthill wided before turning over a New York attack and Kitt popped up on the edge of the box to slot a right-footed effort over to edge the Galway side ahead.
McDermott had a chance to equalize at the death with a long-range free but he pulled his effort wide and Salthill ran down the clock to come away with the win to loud celebrations.
POST-MATCH INTERVIEW:
New York Manager Johnny McGeeney & Selector Gareth Bailie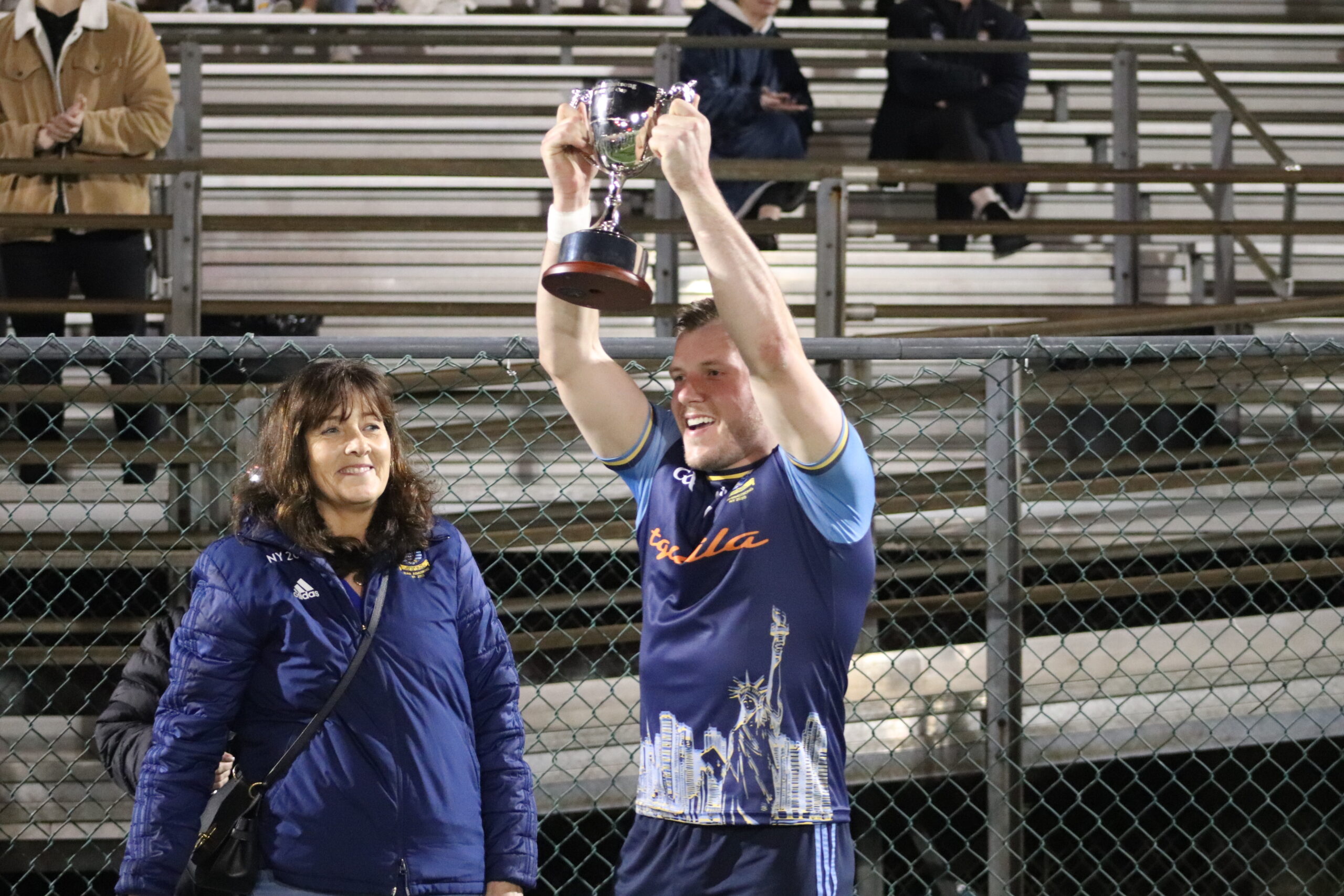 New York (1): Mick Cunningham – Brendan Cole, Jamie Boyle (capt.), Alan Campbell, Colin Keane, Jamie Davis, Keelan Beirne, Dan O'Sullivan, Stephen Monaghan, Peter Fox, Ger. McCullagh, Adrian Varley, Connell Ahern, Tiernan Mathers, Johnny Glynn, Mikey Brosnan. Replacements: Stephen Curley, Dylan McDermott, Danny Corridan, Paul Kelly, Shane Hennessy.
New York (2): Brendan Cole – Vinnie Cadden, Conor Hogan, Keith Scally, Peter Cronin, Conor Mathers, Alan Dunne, Dylan Curran, Shane Brosnan, Sean Reilly, Kevin Loane, Jack Reilly, Ollie McLean, Eric Monahan, Niall Madine, Tony Donnelly. Man of Match Donal Hunt, Referee Peter McCormack.
Salthill Knocknacarra: Rory Lavelle, David Kiely, Eoin McFadden, Willie Finnerty, Eoin Deeley, David Connaughton, Gearoid Armstrong (capt.), John Maher, Mickey Culhane, Ultan Sheerin, Donal Hunt, Paddy Kitt, Robert Walzer, Michael Kitt, Aiden Halloran. Subs. Jack Killeen, Gavin Duffy, Conor O'Driscoll, Rory McTiernan, Paddy Culhane, Tom Morris, Finian Hanley, Sean Armstrong.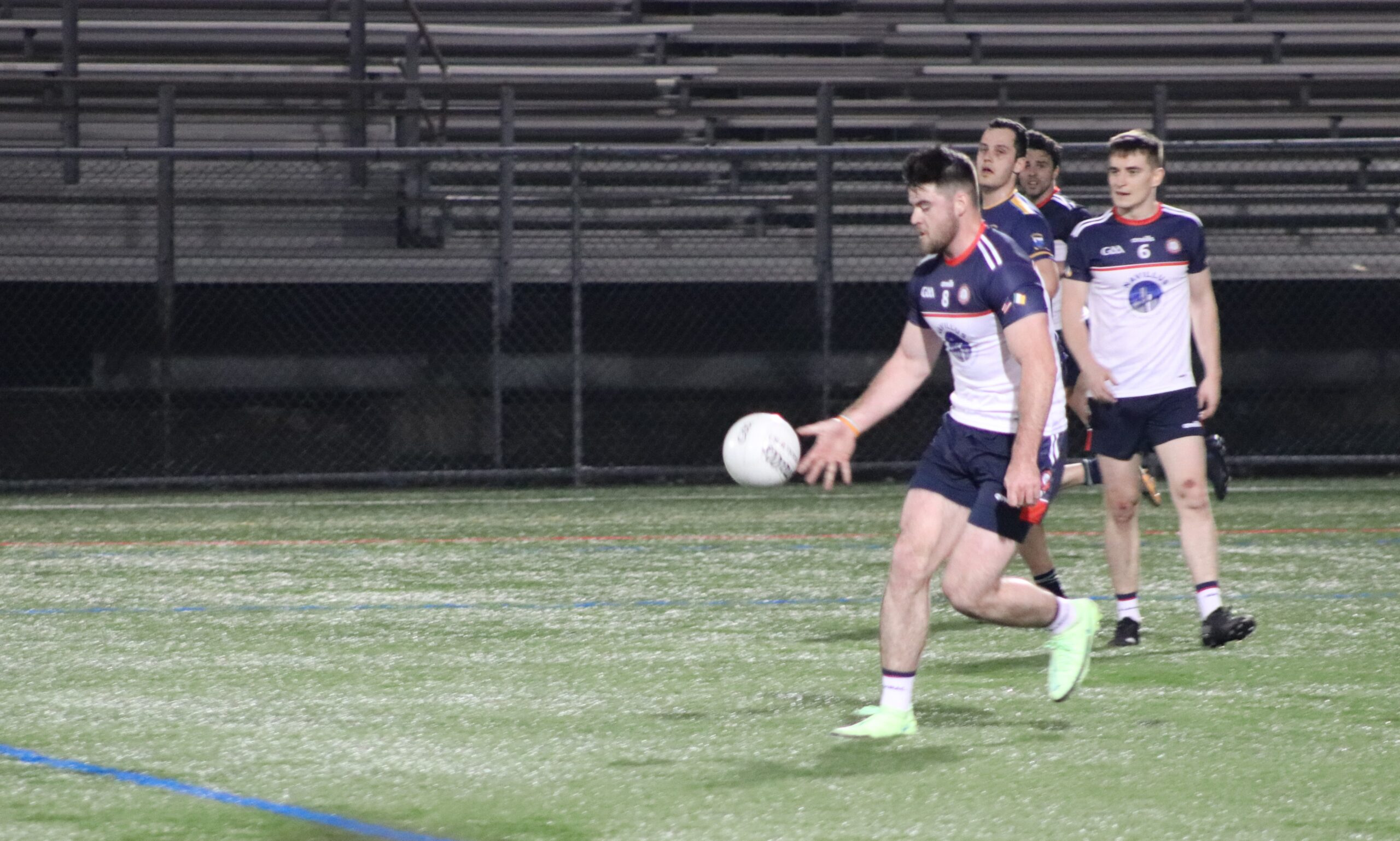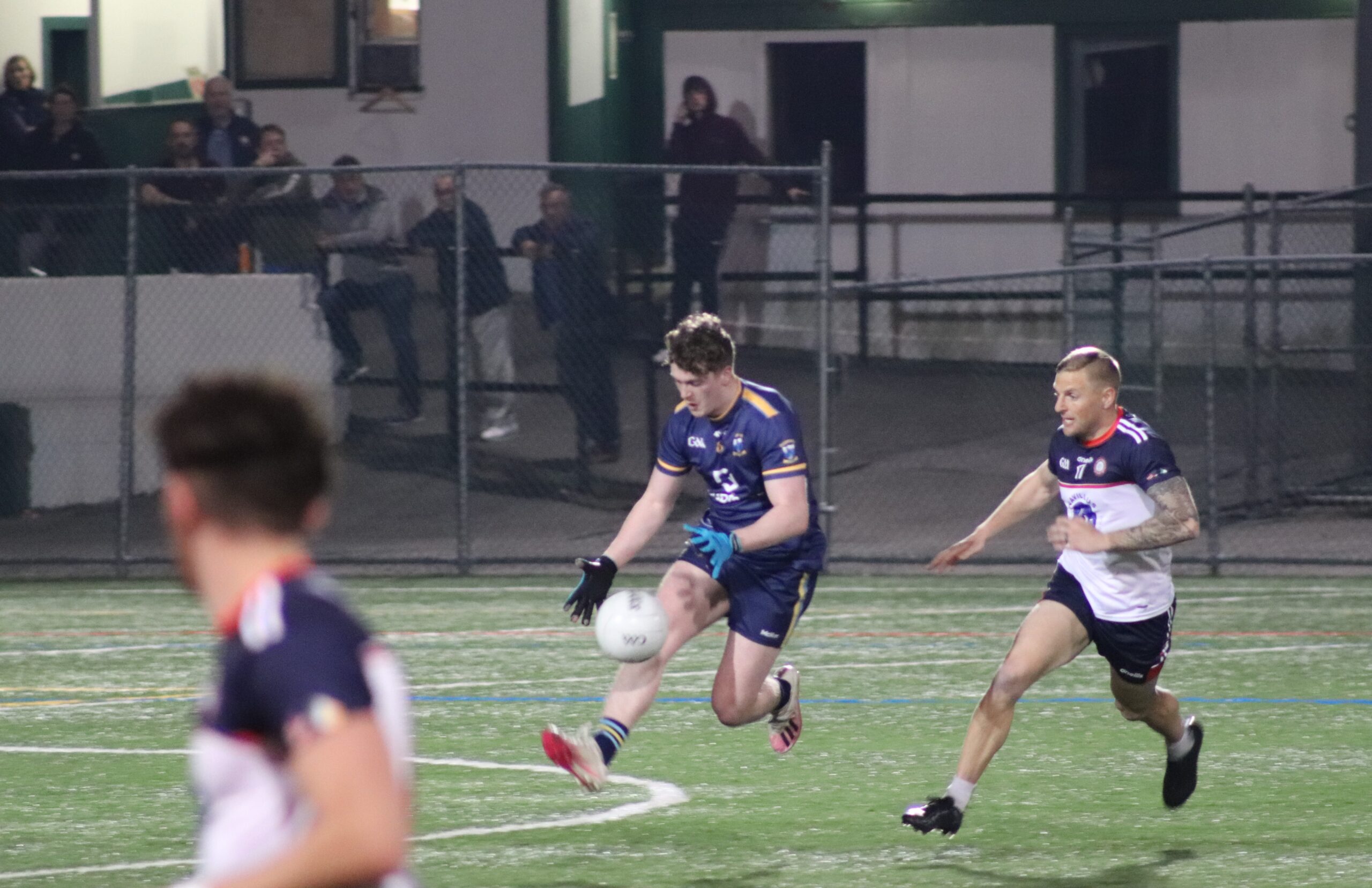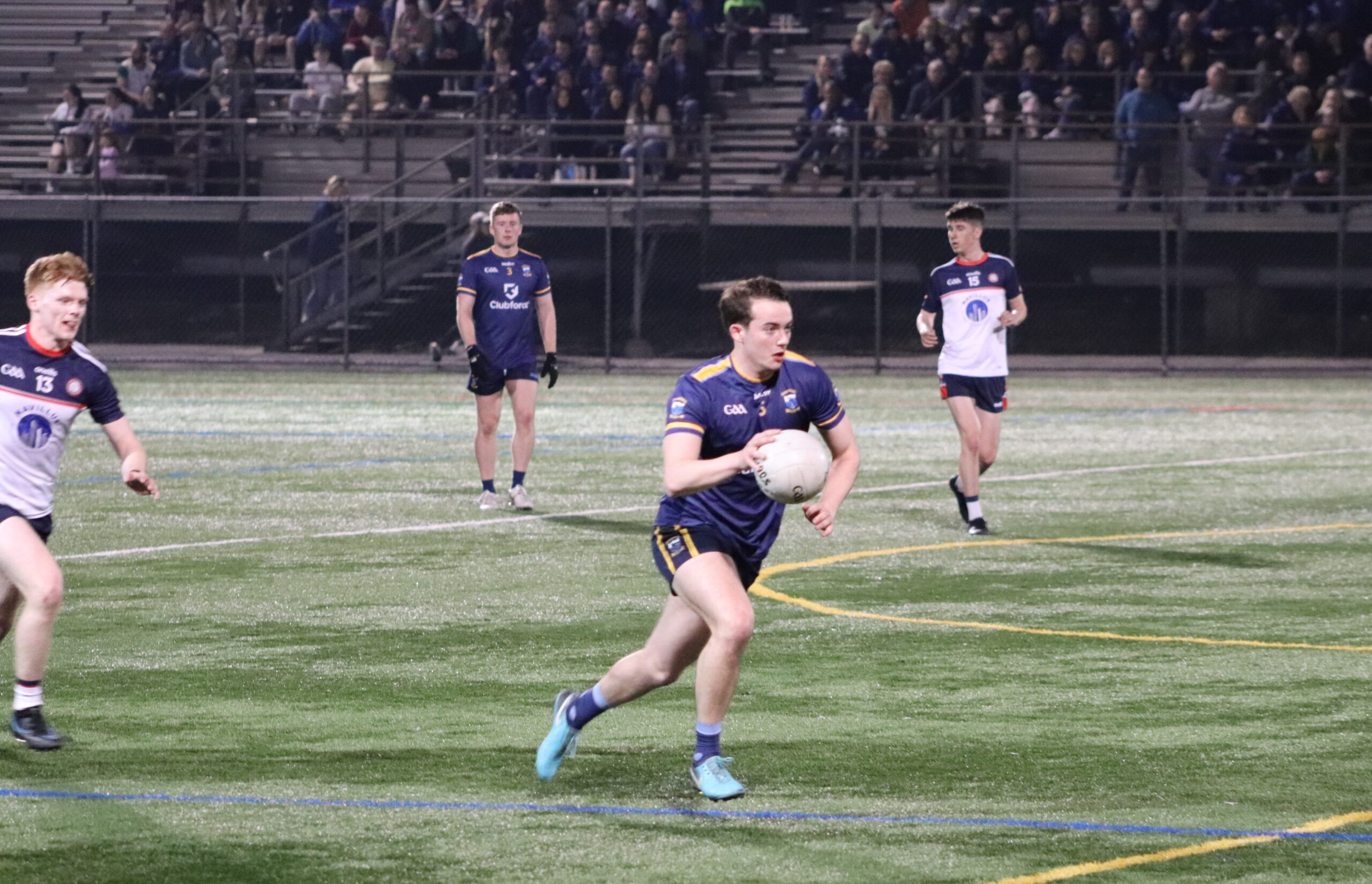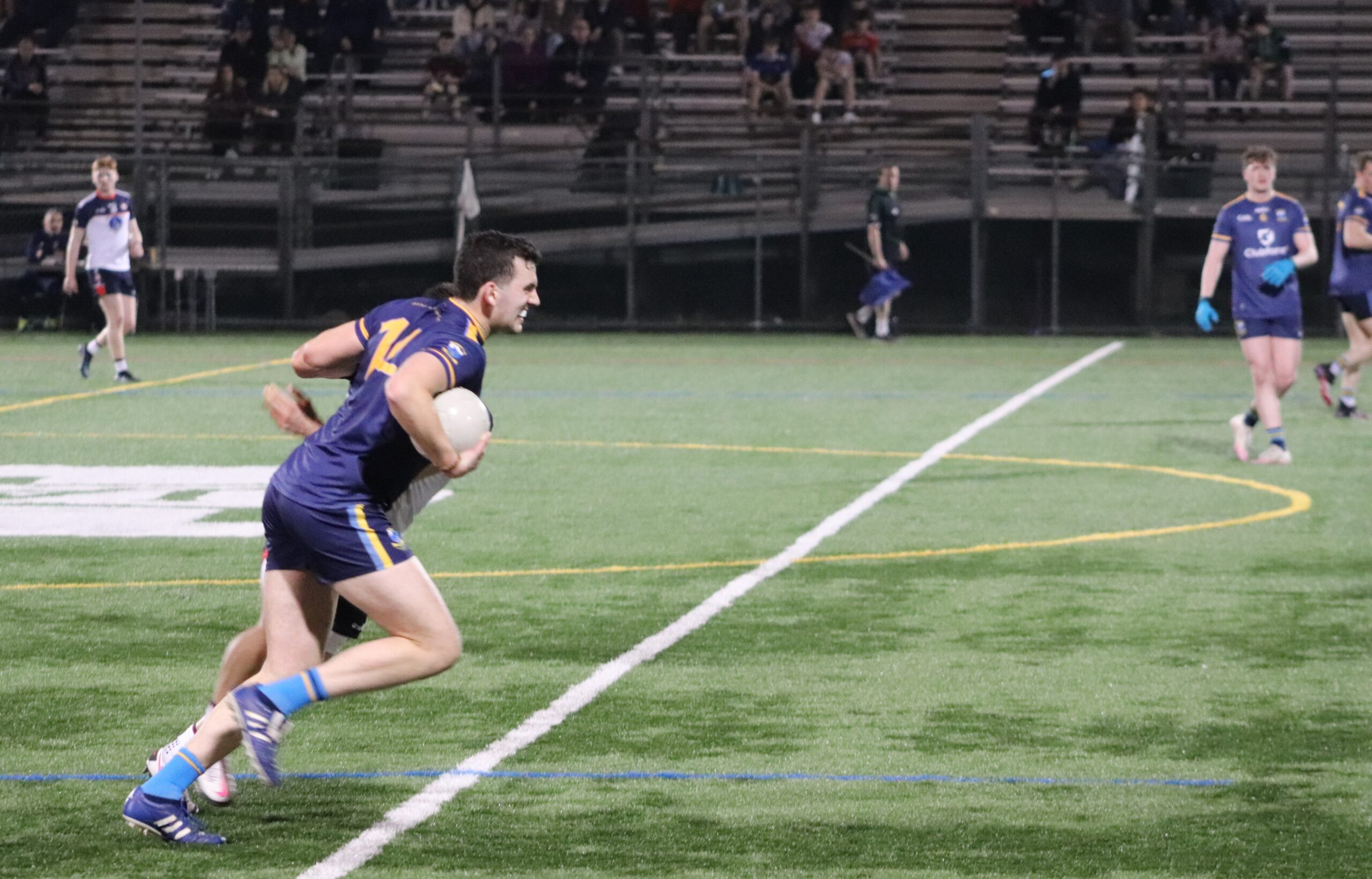 View this post on Instagram
View this post on Instagram