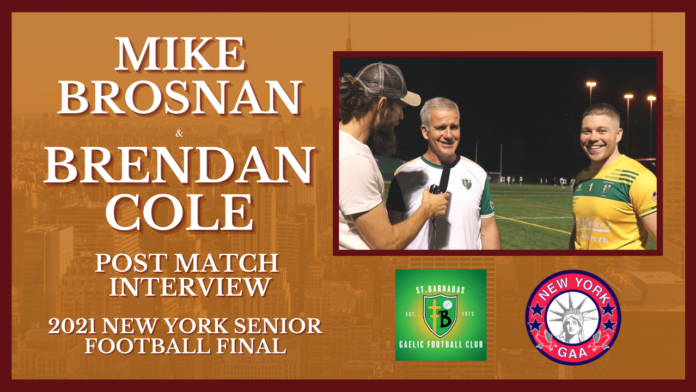 The Long Hall Podcast's reporter Michael Dorgan speaks to St. Barnabas joint-manager Mike Brosnan and captain Brendan Cole after the 2021 New York Senior Football Final on Sept. 12, 2021.
St. Barnabas, the all-American side, won back-to-back titles for the first time in the club's history by beating Sligo.
For a full match report, photos, and a link to a video of the game click here.
Read More: St. Barnabas Claim Historic Back-to-Back New York Senior Football Titles