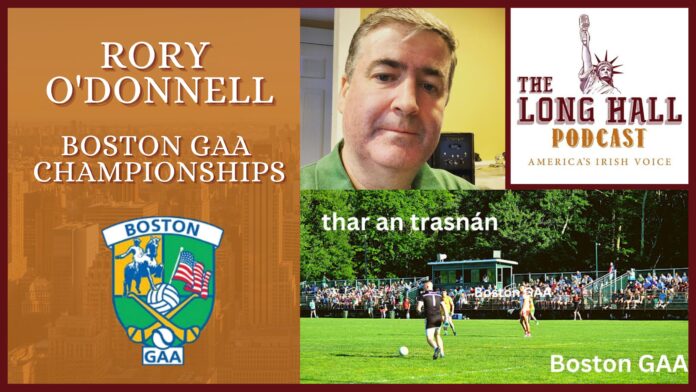 On this week's podcast, Michael speaks to Rory O Donnell who is the secretary of the northeast GAA board which covers the Boston Metropolitan area and states throughout the Northeast/New England area.
We take a look at how the championships are run in the northeast division and compare them to the structure in New York.
For instance, Boston has a finals weekend in mid-August with the winners of each championship going on to represent the division in the USGAA games the following week in Denver. The USGAA covers all GAA boards in America outside of New York.
Michael also asks Rory if there's a possibility of the New York senior footballers taking on Boston each year before the Exiles go on the play in the Connacht Championship or if the club winners of the Northeast division could play the county champions from New York at the end of the season.
Rory has run the Thar an Trasnan blog for many years and it is the go-to source for all North East championship match reports.