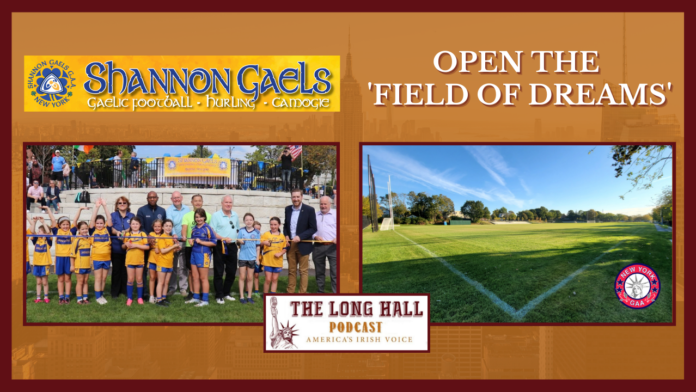 Michael attended the opening of the new Shannon Gaels pitch last week and spoke to some of the movers and shakers behind the project including Chairman Robert McDonagh and former Chairman Sean Price.
Shannon Gaels are a Queens-based GAA club and their new pitch – at Frank Golden Park – is located in College Point in Northern Queens. It has been dubbed "The Field of Dreams" by Shannon Gaels members.
The pitch is a hugely significant milestone for Gaelic Games since it is only the second full-sized GAA pitch in the five boroughs of New York City besides the Gaelic Park surface in the Bronx.
The project cost $5.2m (€4.48m) and was funded entirely by city funds after Shannon Gaels members helped in the long planning process.
Shannon Gaels advocated for its development for years and were able to convince the city to lease them the ground — and part with the cash — after the club privately developed a smaller, adjacent pitch at the park around three years ago for $2m.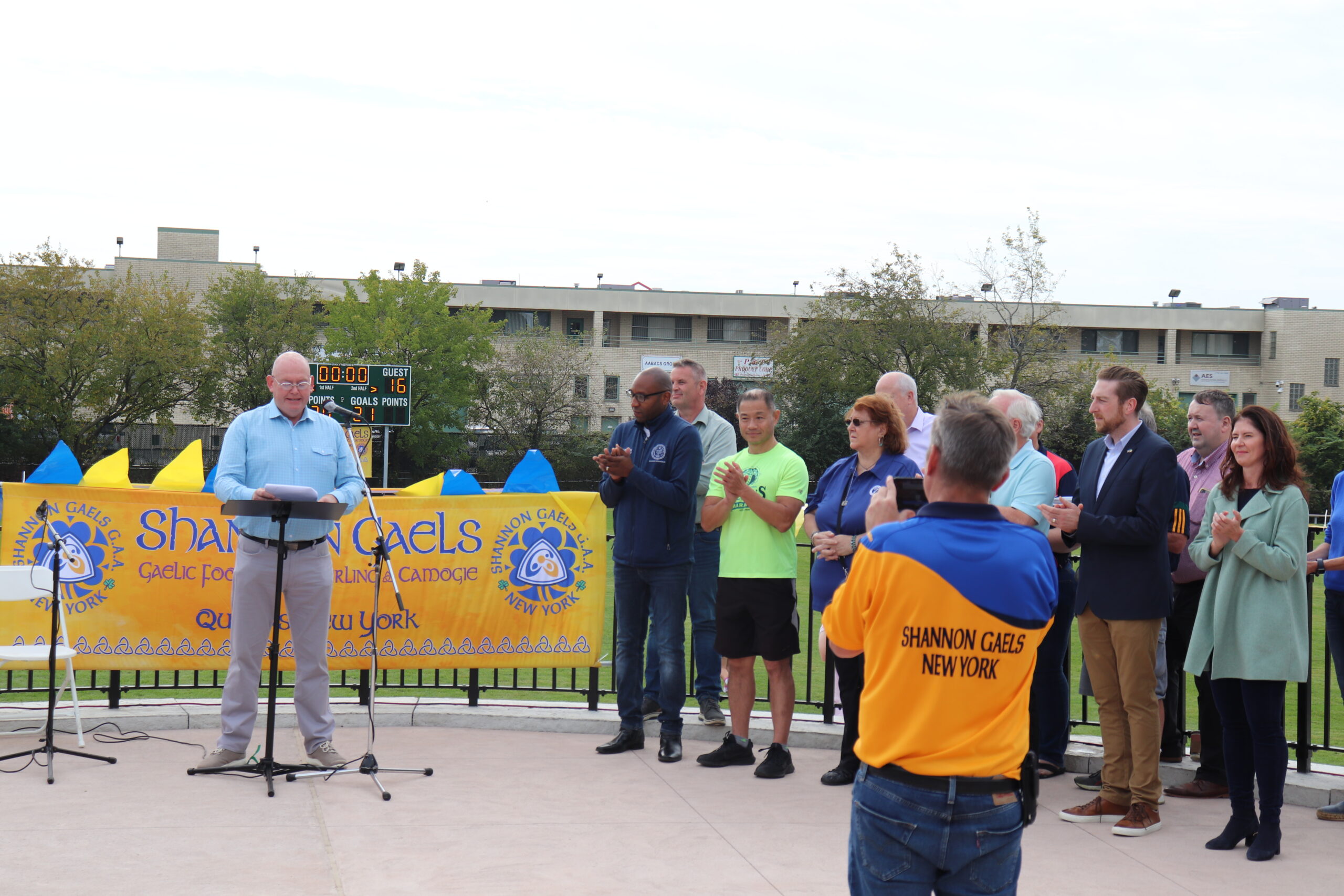 Michael also wrote a story in the Irish Examiner about the opening which you can read by clicking here.
Let us know what you think, by leaving us a comment on Facebook, Instagram and Twitter.
Please like, and rate and subscribe to the podcast, this will ensure we can get more episodes to you more often.
You can check out all of our previous podcasts here where we have tons of post-match interviews and reports on all of this year's New York GAA finals.
You can also find other Irish American sports stories and other news items across the site.
On next week's show, Raymond Byrne from The Hard Way Home Team returns to look back on his attempt to row across the Atlantic this summer
Subscribe to be the first to be notified of a new episode!!
03:43 Chairman Robert McDonagh
14:20 Former Chairman Sean Price