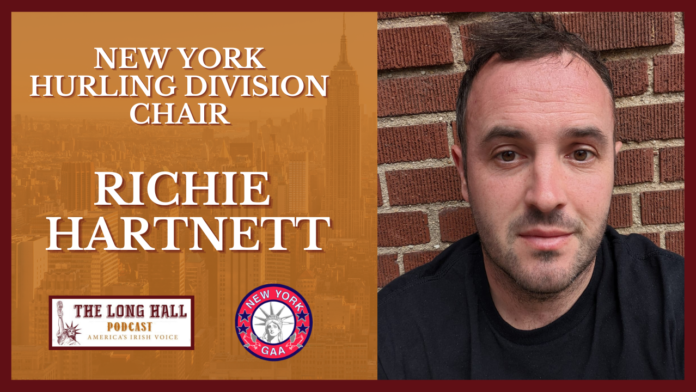 On this week's podcast Michael speaks to Kerry man Richie Hartnett who is the chair of the New York hurling division — and manager of the Waterford club senior hurling team.
Richie gives Michael an update on the current New York senior and junior hurling championship season where his Waterford club side has already reached the senior final which will be played on Sunday, Aug. 21 at Gaelic Park.
Waterford will face the winners of Hoboken and reigning champions Tipperary who meet tomorrow, Sunday, Aug. 14.
Richie also discusses the underage structure in New York and how the county is looking to improve the game in the Big Apple.
He is eager for New York to form a senior inter-county hurling team, much like the footballers, as well as a development squad to bridge the gap between minor and adult level.
Read More: New York GAA Hurling Roundup: Quarter Finals
If you would like to send in your own match reports, or stories about New York GAA in general please reach out to us on Facebook, Instagram, or Twitter.