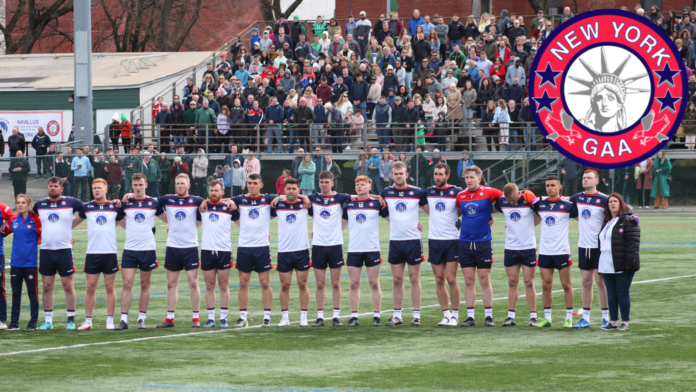 Nov. 30, 2022 By Brandon O'Neill
The New York senior football management team has issued an open call for players to try out for the panel ahead of the 2023 campaign.
Players who make the final panel will make history should The Exiles beat Leitrim in the Connacht Championship at Gaelic Park next year. The county is winless in the competition since 1999.
Interested players are asked to attend a meeting at the Riverdale Steakhouse, located at 5700 Riverdale Ave., on Thursday, Dec. 1,  at 8 p.m.
All players interested are welcome to attend.
Those who cannot make the meeting but are interested in playing are asked to contact management in advance. Johnny McGeeney is the manager again this year.
Training is typically held at Gaelic Park on Tuesday and Thursday evenings as well as on Sunday mornings.
Read More: Gallant New York Push Sligo Right to the Wire in Epic Battle
View this post on Instagram