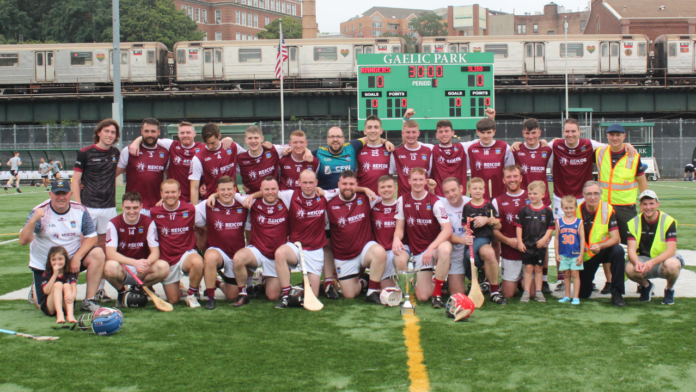 Westmeath 2-21 Tipperary 2-13
Sept. 3 2021 By Micky Quigg
Westmeath GAA edged Tipperary in a thrilling 2021 New York Junior Hurling Championship final Sunday. In a game that went down to the wire, two goals by Adam Laughlin Stones proved the difference between the sides.
These two teams last met in a final was in 1993 and many things have changed in terms of New York GAA.
Gaelic Park had a grass pitch back then, now it is covered with artificial turf. There are now more than 2,500 youths playing Gaelic Games while the jerseys have gotten a little tighter and, arguably, better looking.
One thing that has not changed is the passion and love for the game – qualities that neither Westmeath nor Tipperary lacked as they faced off against each other in the 2021 New York Junior Championship Hurling Final Sunday.
As Offaly native and match referee Alan Gleeson threw the sliotar in – the intensity was clear from the off and it was Westmeath who hit the ground running with Karl Behan getting the first score of the game. Adam Loughlin Stones doubled their tally shortly after.
Liam Donovan settled Tipperary with an immaculate score from the right side-line 45' before Westmeath captain Ger McPartland pointed one back from the dead ball.
The first goal of the game came in the shape of a long searching ball into the full-forward line by Tipperary's Frankie Kennedy. Read perfectly by Kyle Creamer – the Premier County talisman made no mistake firing the sliotar past Colin Whyte.
Moments later Creamer notched his first point of the game to give Tipperary a two-point cushion.
However, McPartland, who plays his senior hurling for Tipperary, pulled it back to just a single point shortly after while Ultan O'Connor soon levelled matters.
A long ball from Westmeath's Pearce Donnelly nearly caused Tipperary problems but keeper David Loughnane dealt with it superbly under fierce pressure from the Tipp full forward line.
Westmeath took the lead again courtesy of a McPartland point from play and were proving hard to handle in the air from the blue and yellow puckout.
Read More: Rampant Westmeath Win First-Ever New York Intermediate Football Championship
Loughnane altered his puck out strategy and delivered a pin-point pass to Nick Corbett on the wing. Corbett laid off to Kennedy who brought the sides level once again.
Tipp's Joey Grace stepped up to convert a free from a difficult angle before powering over a second moments after to nudge Tipperary ahead by 1-5 to 0-6 as the water break was called. A highly competitive and good scoring first quarter.
View this post on Instagram
Westmeath's Jack Martin started strongest after the rehydration, the young American nailing over a lovely point off his left side. His side started to find their feet again and a goal was definitely on the cards if it wasn't for the heroics of Bryan Power getting in a crucial block – with McPartland happy to convert the 65'.
Westmeath now found themselves with the majority of possession and shooting accuracy to match – with Pearse Donnelly producing a monster point from distance to reclaim the lead.
Tipperary's Nick Corbett and Tiarnan Mathers were hell-bent on stopping Westmeath's momentum, and, through hard grafting they won a free for their efforts – with young Grace sending the ball between the posts to tie the game again.
Frankie Kennedy and Ger McPartland then traded scores as both teams rued a set of wides, Tipperary probably more so.
Tommy Kavanagh's men will feel they should have had another goal only for Westmeath's Brandon Hickey and Tiarnan Donnelly standing strong with great reactions from Colin Whyte to deny Tipp not once, but twice.
After the clearance, Donnelly placed a nice ball into the hands of Jack Martin, whose trusted left side didn't let him down to sail the sliotar over the bar. As the half time buzzer sounded, Westmeath were ahead by a point, 1-7 to 0-11.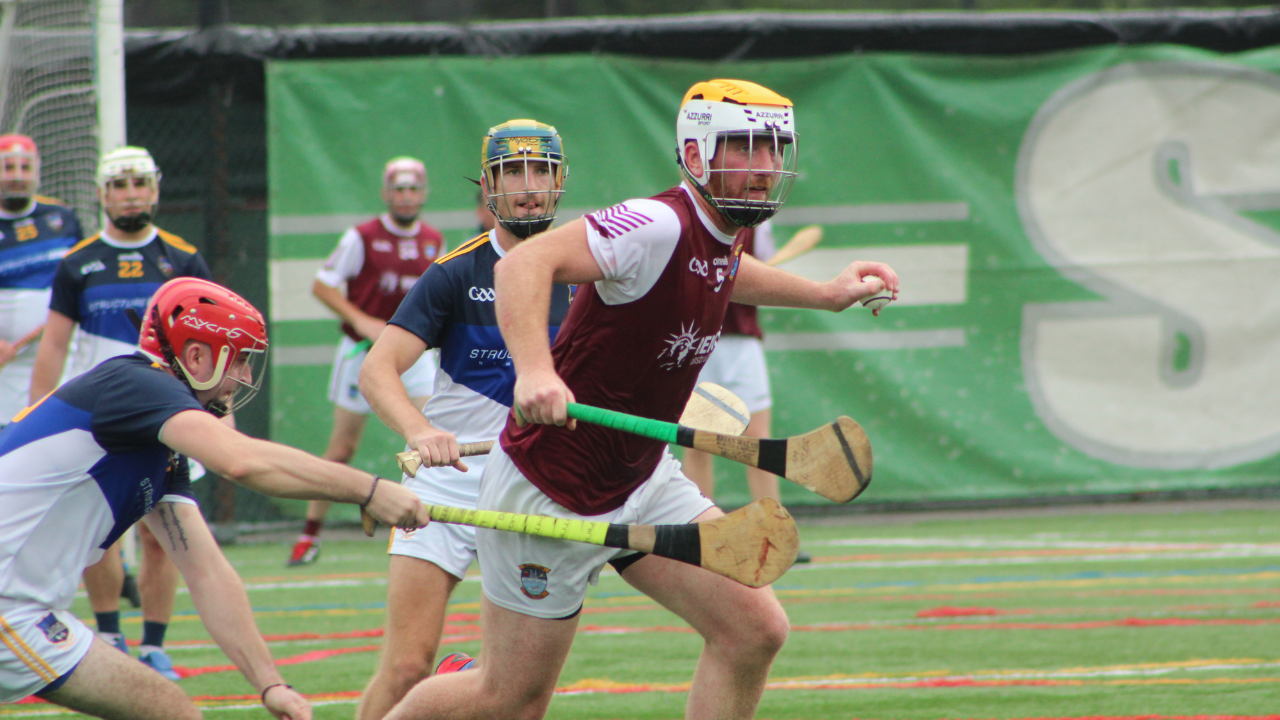 Westmeath came out all guns blazing to start the second half. Martin pinged a high ball into Adam Laughlin Stones, who caught it and had goal on his mind only for substitute Pete Cronin to produce an outstanding diving block to deny the forward. The possession was turned over and Grace passed to Donovan who made no mistake to point and bring the sides level yet again.
Mark Dowds put Westmeath in the driving seat then with a brace of points and the old saying that this game was "nip and tuck" was an understatement.
Tipp's Frankie Kennedy then pulled one back before Grace added to his tally from a free.
Tipperary's defence was standing firm with Johnny Burns and Toby Kavanagh clearing up a lot of loose ball but McPartland stepped up his game and fired another one over the bar.
Jason Kelly didn't want McPartland taking all the credit and he blasted another between the uprights to seemingly put Westmeath in control of matters.
Then a mix up in the Westmeath defense saw Tipp edge ahead. Grace took a free from the middle of the pitch but his strike didn't have the legs and – as it dropped short – it was met by three Westmeath sticks with a lack of communication resulting in the sliotar trickling into the net.
Grace, who had been insanely accurate all day, notched another point for Tipp and it appeared the tide had turned again.
However, disaster struck for the Premier County men as a Loughnane puck out found its way to Dowds stationed just outside the 21'. He played a sharp handpass to Adam Loughlin Stones who nailed it into the back of the net – a strike any harder would have Westmeath footing a bill for a few pair of nets!
Westmeath now ahead going into the water break, 1-15 to 2-11 – this was going to the wire.
View this post on Instagram
Westmeath Manager Mick Stones gave his men one last final push and Tommy Kavanagh on the other side did the same.
Donovan then tied the game up again, this time from the side-line right in front of the stand, as both defenses were also putting in big shifts.
But Adam Laughlin Stones lost his man and lifted Westmeath up when they really needed him with a lovely point.
You've heard it said countless times that goals win games. Well, Dowds and Adam Laughlin Stones heard it loud and clear last Sunday.
Read More: Tipperary Crowned New York Senior Hurling Champions, Scupper Hoboken's Four-in-a-Row Bid
A long ball into the danger zone by Sean Loughlin Stones, who had been top class all day, broke to Dowds who passed it to Adam Laughlin Stones and he made no mistake to rifle past Loughnane.
Tipperary tried to claw back the four-point deficit, but Ultan O'Connor didn't make it any easier by increasing the gap to five.
Nothing was going Tipp's way in the last minutes as Ger McPartland added another two points to his name, while Jason Kelly got his second point of the afternoon.  Grace had a 21-meter free for a goal chance, but he caught it too high and had to settle for the point.
Solid game management and a strong defensive display helped Westmeath see the game out as winners in a gripping encounter.
Tipperary can hold their heads up high, only for the last quarter surge and a goal for Adam Laughlin Stones they were right there.
A successful season for both clubs, Tipperary won the senior hurling championship while Sunday's victory clinched a double for the Lake County after their intermediate footballers won championship honors too.
Credit to both teams, management and supporters for a thrilling final.
Micky Quigg is New York GAA's Games Development Officer.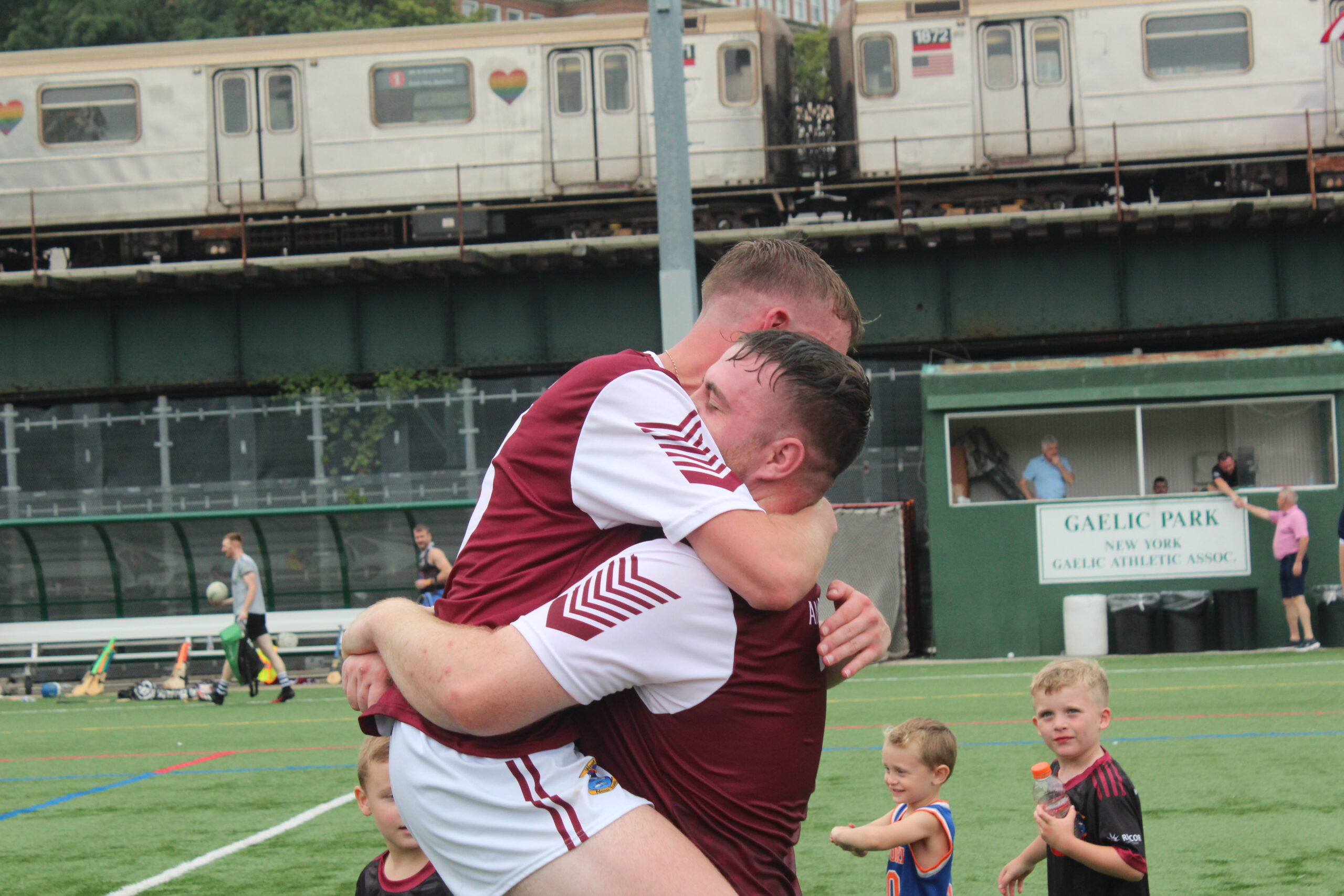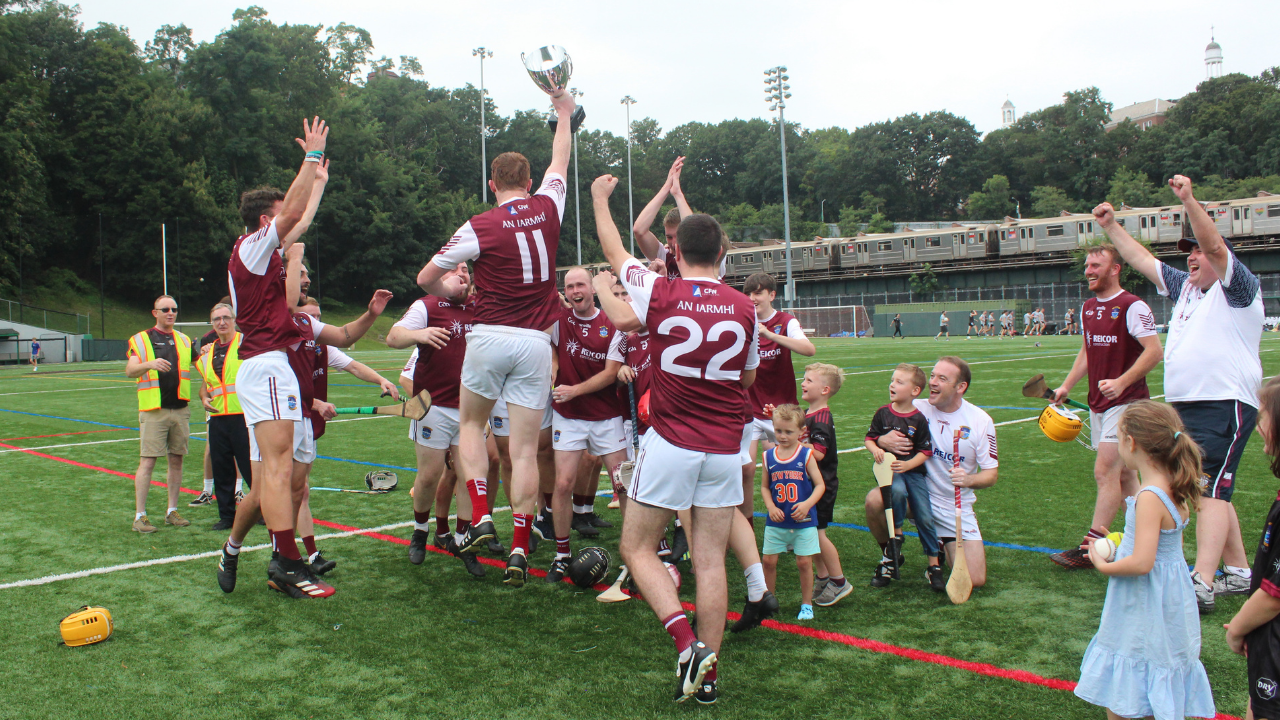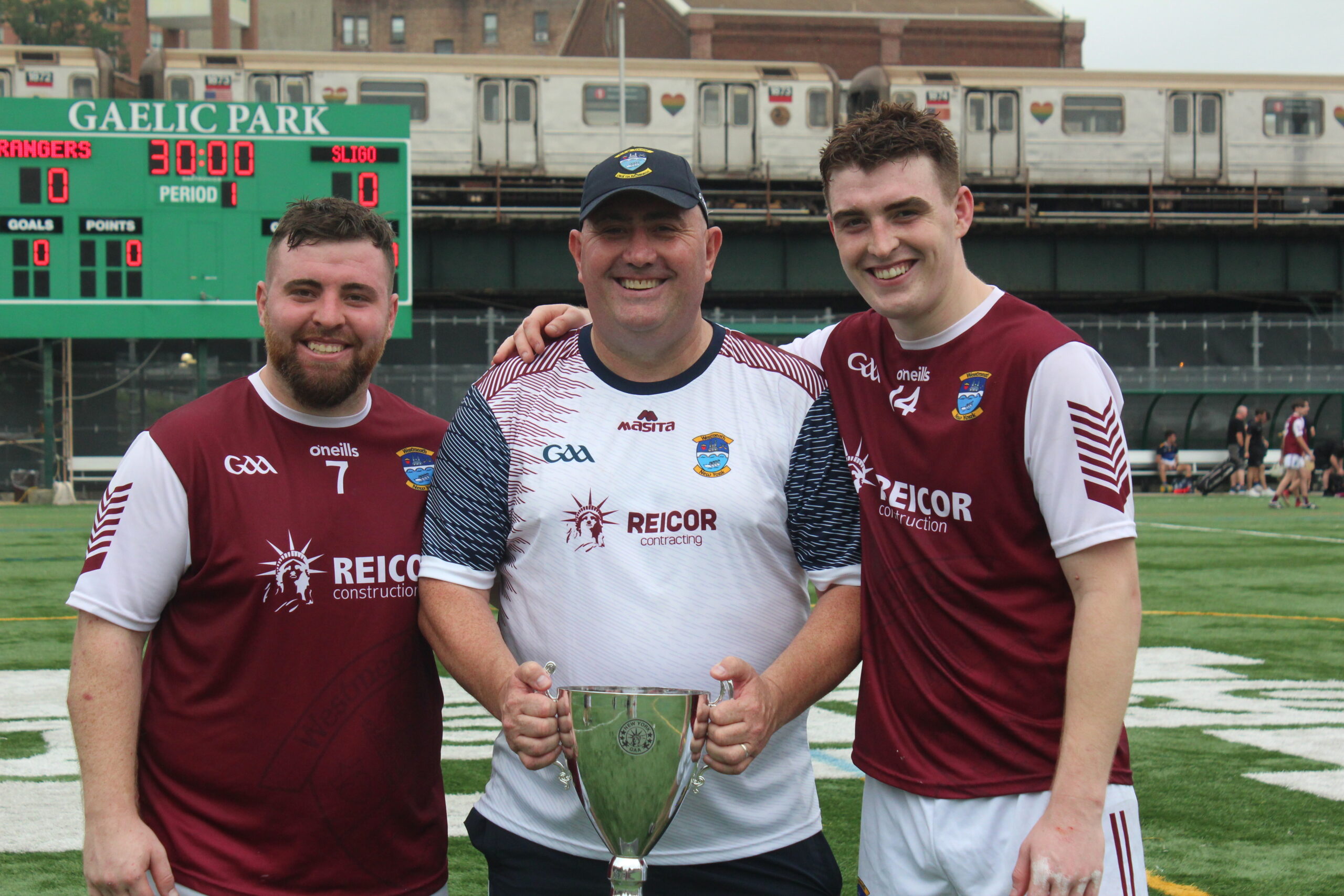 Watch the 2021 New York Junior Hurling Championship Final Here