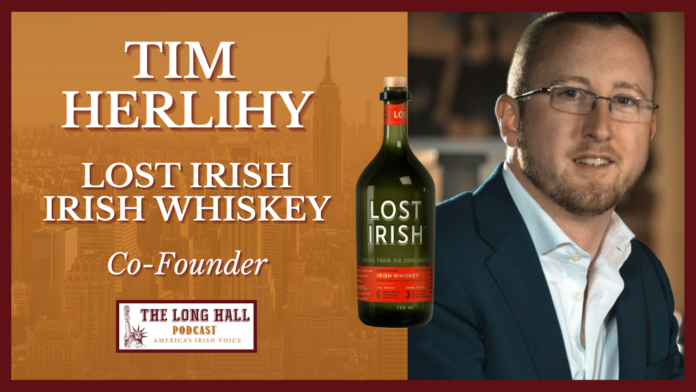 Michael speaks to County Louth man Tim Herlihy about his new Irish whiskey called Lost Irish.
Tim is an Irish whiskey expert and has traveled the globe crafting his trade in the industry and developing Lost Irish.
The concept behind Lost Irish will resonate with many emigrants as it tells the story of the 70 million Irish diasporas spread across the world.
The casks used to make Lost Irish are sourced from six different continents to symbolize the Irish living in these areas and the various casks give the whiskey its unique taste and flavors Tim discusses why Irish whiskey has made a comeback in recent years and why the industry is now booming.
Tim has also co-authored a beautifully produced book called From Barley to Blarney: A Whiskey Lover's Guide to Ireland which documents Ireland's 50 most iconic bars and pubs.
Tim and the founders of the famous Dead Rabbit Bar traveled around Ireland to visit each bar featured in the book including some gems like The Long Hall Bar in Dublin and The Castle in Cork.
00:00 – Start 00:18 – Intro 01:58 – Interview 18:23 – Whiskey Experts Give Their View
Lost Irish Website – https://lostirish.com/
Book – https://www.amazon.com/Barley-Blarney-Whiskey-Lovers-Ireland/dp/1449489931
Lost Irish Instagram – https://www.instagram.com/lostirishwhiskey/
Follow us on social media or leave a comment on Facebook, Instagram, or Twitter.
Follow Tim on Instagram – https://www.instagram.com/lostirishtim/