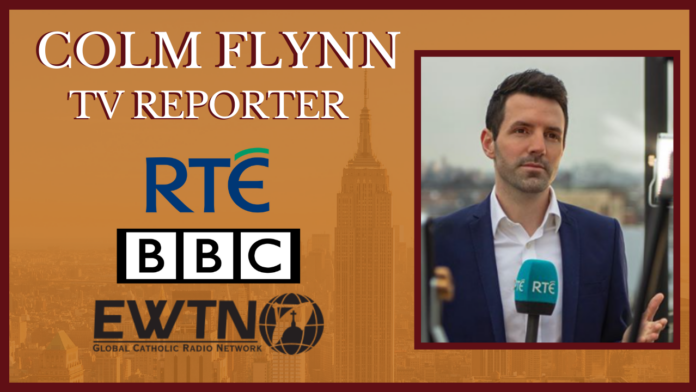 This week TV reporter, presenter and producer Colm Flynn talks to us about his career working for major media outlets like RTE, BBC, and the Associated Press.
This year Colm has been based in New York City and produced powerful RTE Nationwide programs highlighting the plight of Irish American's living in the Big Apple during COVID-19.
The programs received universal praise from Irish people on both sides of the Atlantic.
We discuss the delicacies of producing those shows while New York became the global epicenter of the coronavirus pandemic.
We also chat talk about the Catholic Church as well as Black Lives Matter, rioting and the Defund the Police protests that swept across America this summer.
All of Colm's excellent videos can be viewed for free on his website, www.ColmFlynn.com and you can also follow Colm on Facebook, Twitter and Instagram.
Let us know what you think, by leaving us a comment on Facebook, Instagram or Twitter.
Feel free to rate, review and share the podcast, this will help us get even more podcasts to you in the future.