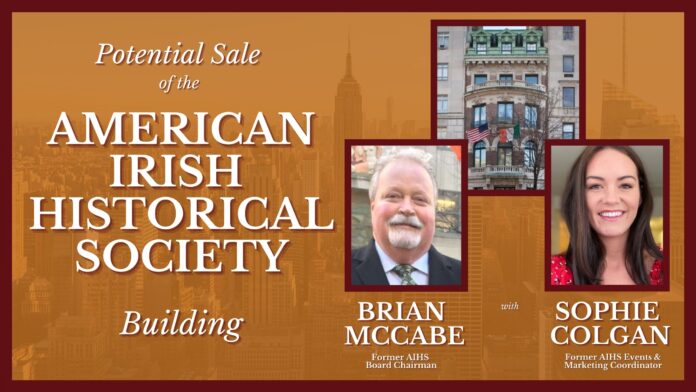 On this week's show, we discuss the controversial move to sell the American Irish Historical Society's headquarters on Fifth Avenue.
The Society announced the sale of the property in late January – much to the shock of the Irish American Community.
The building, which has been home to the society for decades, is on the market for $52 million and houses a library and research facility with thousands of rare Irish books and documents.
News of the sale has generated headlines from both sides of the Atlantic and the Irish government has described it as a "deeply disappointing development."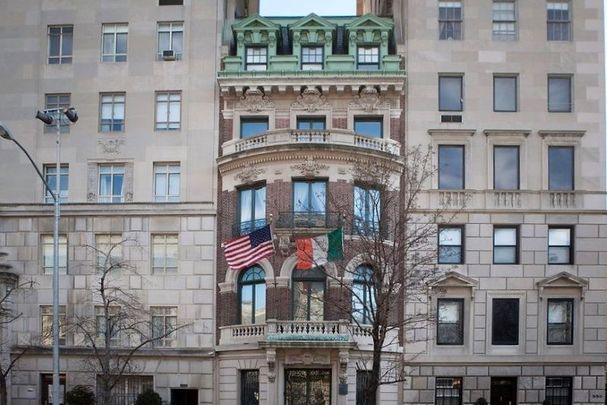 Former AIHS Board Chairman Brian McCabe and former AIHS events and marketing coordinator Sophie Colgan join me on this week's show.
Brian and Sophie drafted an online petition recently to stop the sale of the building and appeal for a change in the society's governance.
It has gained nearly 6,000 signatures. Sophie also wrote a heartfelt appeal on the Irish Echo to stop the Sale which received widespread praise and elevated the sale to become a major talking point among everyday Irish Americans.
Sophie has just launched her own podcast called Navigating New York where she chats to guests about their professional & personal journeys in New York City.
Sign the petition here Link while Sophie's Irish Echo article is here.
Let us know what you think, by leaving us a comment on Facebook, Instagram or Twitter.
#podcast #irishamerica #americanirishhistoricalsociety #irishinnewyork #thelonghallpodcast #americasirishvoice