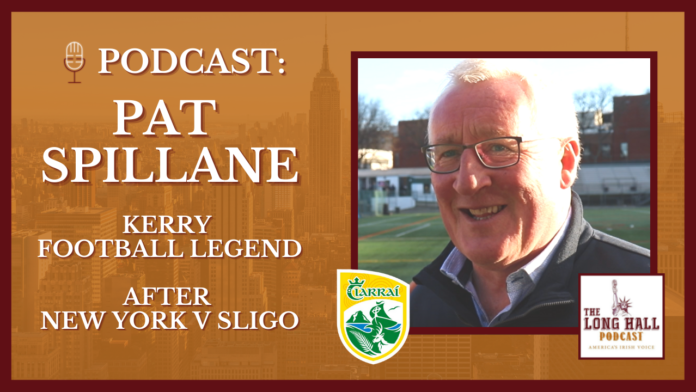 Kerry Football Legend Pat Spillane spoke to Michael after the New York v Sligo game last Sunday.
New York came agonizingly close to causing a major upset – losing by 0-15 to 1-16 at Gaelic Park in the Connacht Senior Football Championship.
Spillane also speaks about his time playing football in New York in the 70s and 80s.
Read Michael's full match report here.