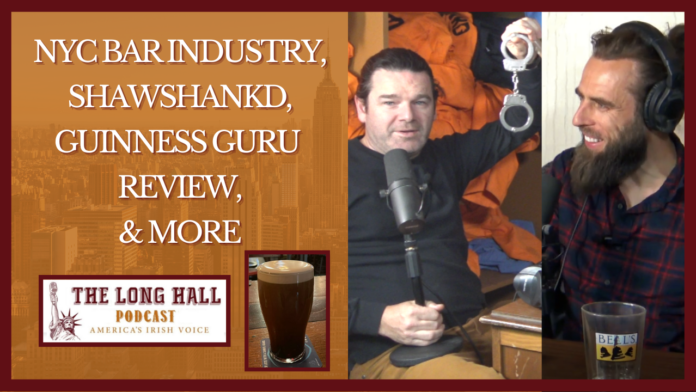 In this week's podcast, Michael and Johnny discuss the state of the New York City bar industry after COVID decimated the sector.
The industry appears to be getting back to normal but still faces many challenges like higher food costs and staff shortages.
The lads also talk about tipping in New York City, the best places to go for a steak in Manhattan and why upstairs in The Long Hall has been converted into an immersive experience called Shawshankd – and what that experience is all about. The Guinness Guru Daragh Curran was in town recently tasting the Guinness across the city and in Boston.
Johnny brought Daragh to bars in Queens and Brooklyn so he tells us how he got on and where you can get the best pints of the black stuff in The Big Apple.
They also did a podcast together on the Guinness Guru's YouTube channel – watch here https://www.youtube.com/watch?v=_FKlW…
And as always feel free to leave us a comment about this episode on Facebook, Instagram and Twitter @thelonghallpodcast or visit our website www.TheLongHalPodcast.com for more interviews.
00:00 – Intro
01:17 – Start of Podcast
40:22 – Guinness Guru Review