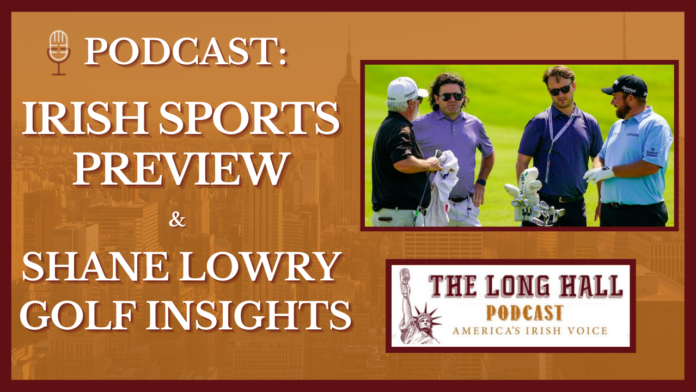 In this week's podcast we preview the year's Irish sporting calendar.
We touch on Gaelic football, boxing, women in sport, New York's Connacht Championship game versus Sligo and Johnny gives us a deep dive into the professional golfing scene as well as an insight into touring with Shane Lowry last year.
Let us know what you think be leaving us a message on Facebook, Instagram and Twitter.
Hit that subscribe button to get instantly notified about a new podcast release!
Michael Dorgan – @michaeljdorgan
Johnny Kennedy – @johnny_long_hall

00:00 – Intro
01:17 – Start
03:11 – Golf
31:07 – GAA
32:59 – New York v Sligo