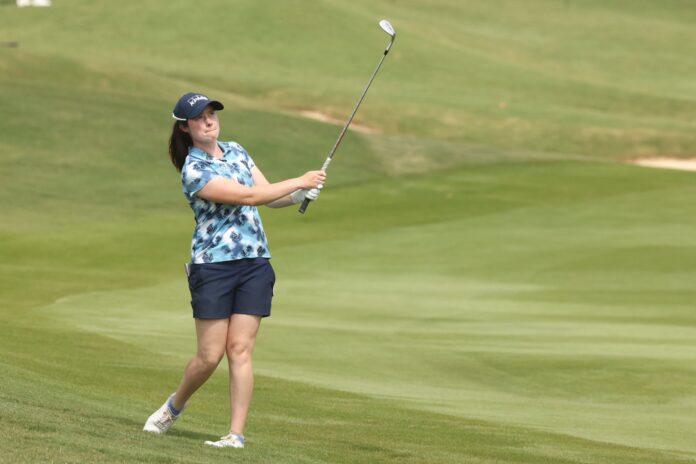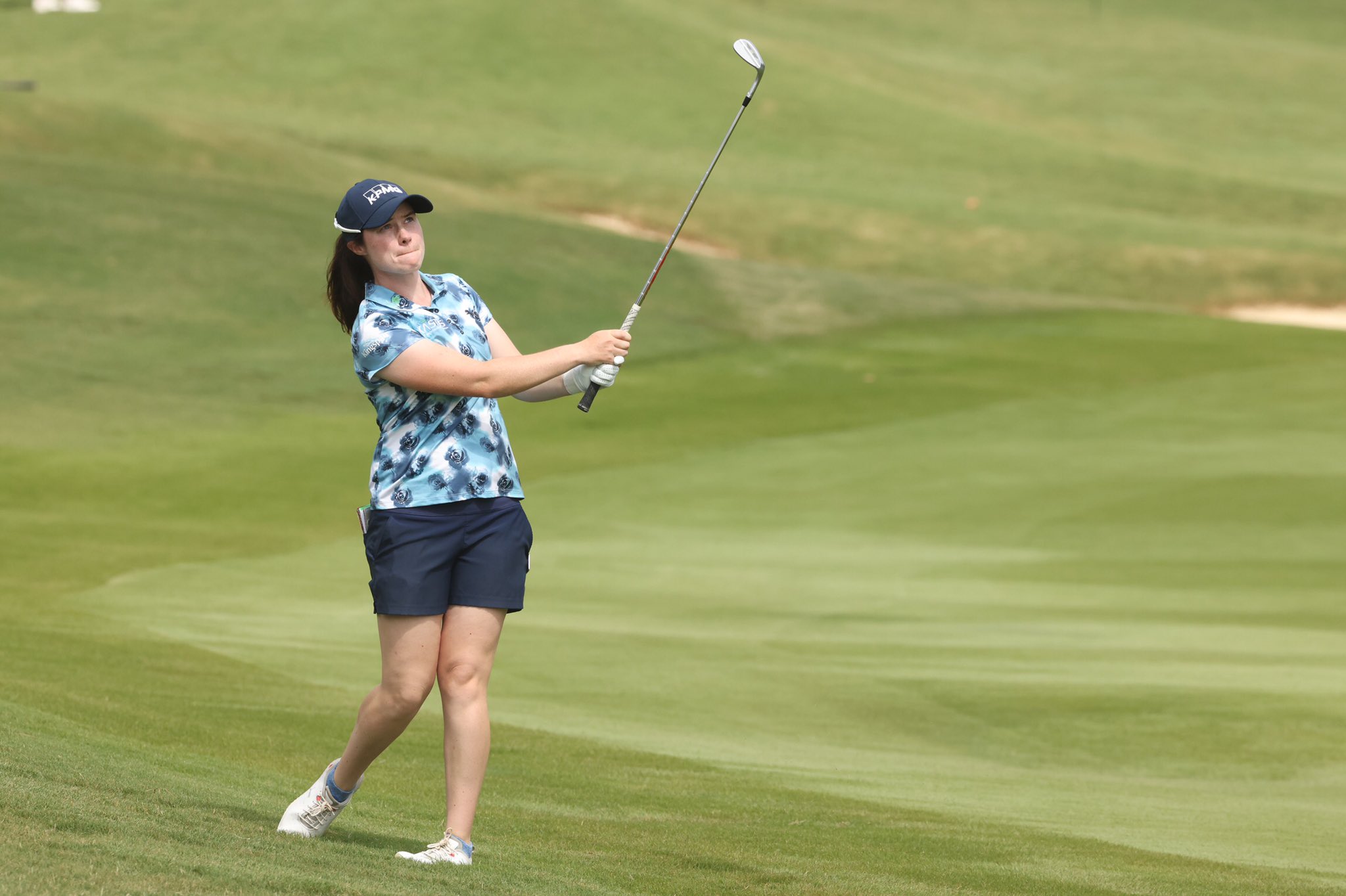 June 28, 2021 By Michael Dorgan
Cavan golfer Leona Maguire continued her upward trajectory on the world golf stage after carding her best-ever finish at a major last weekend.
Maguire finished in a tie for 15th at the Women's PGA Championship in Georgia on four under par overall.
It was the 26-year-olds sixth top-20 finish of this season.
Maguire has been in blistering form all year and was just nudged out of first place at the Meijer LPGA Classic in Michigan the previous week.
Her consistent run of results will likely see her break into the world's top-50 rankings.
"I felt like I played really solid all week," Maguire told ASAP Sports afterward.
"Stuck to my game plan. I played some really solid golf. I was very disciplined, went at pins that I could go at and played smart at other holes.
"Only put one ball in the water this week, which I felt was pretty good. Overall to have had a total under par around this golf course is something I'm really happy with.
Maguire was 15 shots behind tournament winner Nelly Korda, who had pipped the Cavan woman by three strokes in Meijer LPGA Classic.
"You had to be so patient on this golf course. I mean, the leaders are shooting some incredible scores, but for me it was kind of hanging in there, taking the chances when I got them.
"If I could have holed a few more putts could have been a bit better, but overall happy with how I played, and I think it might be my best major finish so far, so yeah, progress."
Maguire banked $58,839 for 15th place and said she will now take some time off.
"Ready for a break to rest and recharge after a productive 3 weeks," Maguire tweeted.
Thank you to @KPMG and for hosting a world class event! @atlantaathclub was an incredible venue 🤩⛳️ Happy with my best ever finish at a major but ready for a break to rest & recharge after a productive 3 weeks #onwardsandupwards pic.twitter.com/aGvo8pZqIE

— Leona Maguire (@leona_maguire) June 28, 2021