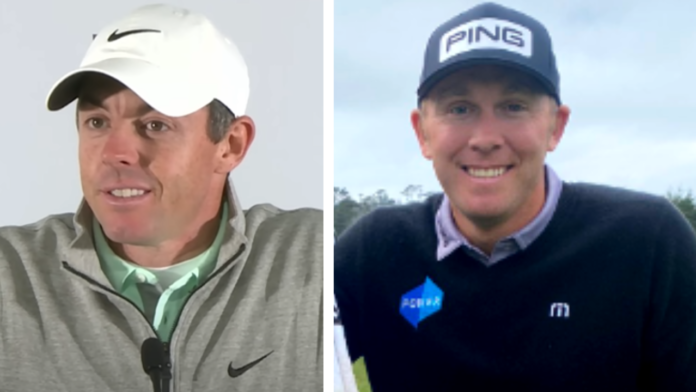 June 20, 2022 By Brandon O Neill
Rory McIlroy and Seamus Power shared a cool $1 million in prize money after impressive finishes at the U.S. Open in Massachusetts Sunday.
McIlroy, who was chasing a fifth major, finished four shots behind winner Matthew Fitzpatrick after shooting a final round 69 at the County Club in Brookline — the oldest country club in the United States.
McIlroy endured a rollercoaster round of five birdies and four bogeys to finish two under for the tournament to finish tied for 5th, reports Belfast Live.
That was enough for him to pocket a cheque for $674,953
Read More: Rory McIlroy and Seamus Power Finish in Top 10 at US PGA Championship
Power, who is having another remarkable season, also cashed in after shooting a final round 70 to finish the tournament on one over and tied for 12th alongside Jon Rahm
Power's solid performance across the week saw him leave with $347,058.
However, that prize money was dwarfed by eventual winner Matthew Fitzpatrick who celebrated his first-ever major title, picking up $3,150,000
The total prize money at this year's US Open was $17,500,000 with players who missed the cut – including Shane Lowry – picking up $10,000.