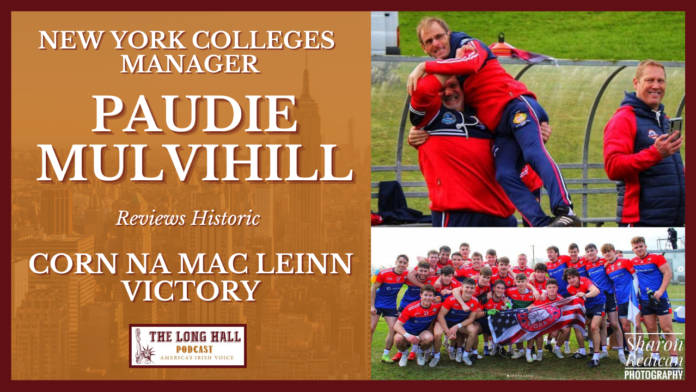 On this week's podcast, Michael speaks to Paudi Mulvihill, who last week managed the New York Colleges team to their first-ever championship win at -University level when the team captured the Corn Na Mac Leinn Cup in Ireland.
Paidi looks back on the historic win and discusses the importance of the silverware in the development of Gaelic Football in New York – with all of the panel made up of American-born players who came up through the county's underage ranks.
Paudie's backroom team was joined by Meath football legend Graham Geraghty for the tournament. Geraghty of course was also involved with the team last year when they were managed by Paddy Curtis, with Paddy being the team's trainer this year.
I recently visited Dubai and grabbed an interview with Stephen Twomey, the former chairman of the United Arab Emirates County board as well as Dubai Celt's manager Ross Oates.
They both gave him an insight into how the GAA is run in the Middle East so keep an eye out for those interviews next week.
And as always feel free to leave us a comment about this episode on Facebook, Instagram and Twitter @thelonghallpodcast or visit our website www.TheLongHalPodcast.com for more interviews.