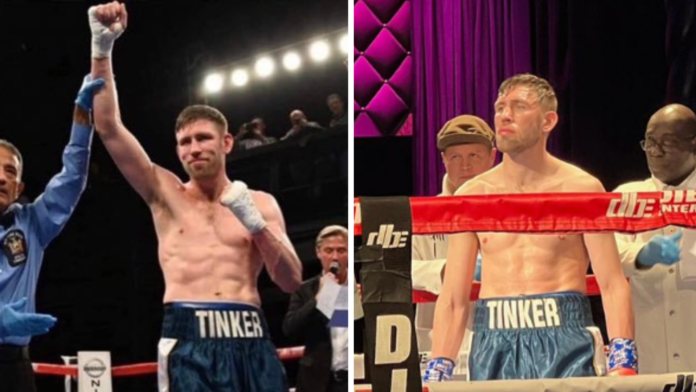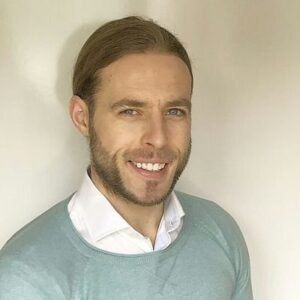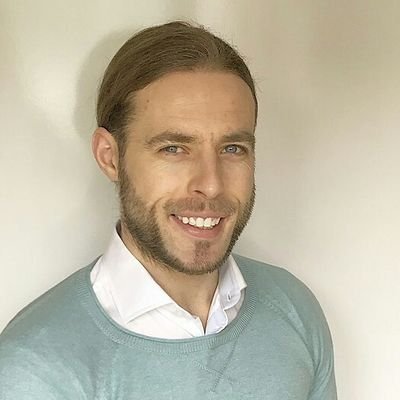 Dec. 9 , 2022 By Michael Dorgan
Mattew Tinker has announced his retirement from professional boxing.
Tinker, who has notched up eight wins since turning pro in 2019, called time on his career in an Instagram post to his followers.
The news comes after the 31-year-old southpaw suffered back-to-back defeats in the ring — with his latest coming on Nov. 22 by way of a third-round stoppage to Colombian Juan Carrillo. 
"I'm happy to say, that's it for me fighting now and I'm very happy to move onto the next chapter," Tinker wrote.
"I've been boxing competitively for the last 18 years. I've won a few titles & box cups, competed in the English ABA's, Irish Nationals & US Golden gloves, boxed all over Europe, America [and] Canada.
"Fought around 100 amateurs & 10 pro fights. I've competed against some top fighters including Olympians, World & European medalists and champions from many different countries. Boxing at iconic venues such as MSG, York Hall, Echo arena, The national stadium, Dublin & Eastfield community center😅.
"Most importantly for me, I've met some of the best people who became my friends for life, and always had a laugh.
Thanks everyone for the continued support over the years 👍🏼"
Read More: Big Wins Stateside for Irish Boxers Joe Ward and Connor Coyle
Tinker drew plenty of Irish support stateside since he is married to Galway woman Maisie, who he met a number of years ago while working in construction in County Limerick.
He was born in Scarborough, England, however, Tinker's grandparents hail from County Cork, known as the Rebel County.
During his time in Limerick, Tinker trained as an amateur with the St. Francis boxing club before deciding to make a go of it in the pro ranks.
The heavy-hitting North Yorkshire man racked up an unbeaten eight-win winning streak — landing six knockout victories — before losing his last two fights.
We wish Matt all the best in his retirement!
View this post on Instagram
🇨🇴 Juan Carrillo (9-0, 7 KO's) drops Matthew Tinker (8-2) in the 3rd and the referee rightly calls a halt to the action quickly after the restart, giving Carrillo a TKO-3 victory in their light heavyweight bout in Manhattan. (Shoutout to my u2.5 friends 🙌🏼) pic.twitter.com/XG0eNNd30S

— Tim Boxeo (@TimBoxeo) November 23, 2022