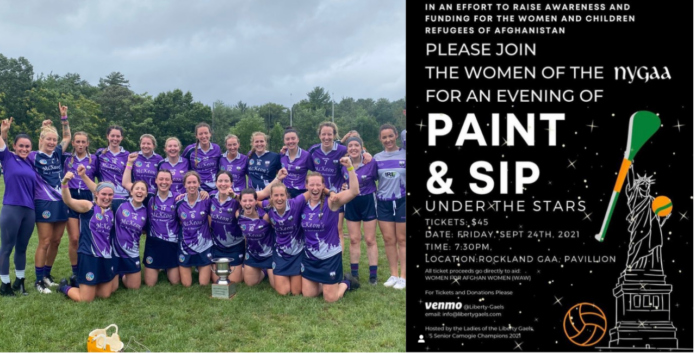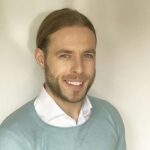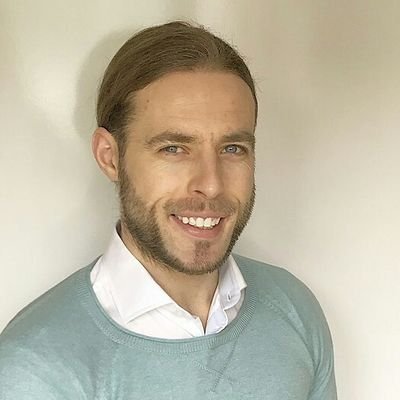 Sept. 24, 2021 By Michael Dorgan
A group of camogie players from New York and New Jersey are holding a fundraiser for Afghani women in Rockland tonight – and there are just a few tickets remaining!
The players, who are all members of the Liberty Gaels camogie club, are hosting the event to raise money for women suffering in the war-torn country following America's exit last month.
The event, called "Paint and Sip Under The Stars," is kicking off at 7:45 p.m. at the Rockland GAA club complex, located at 160 Old Orangeburg Rd., and attendees will get a chance to paint messages of support to the women of Afghanistan.
Brushes, paint and a canvas will be provided while a professional artist will lead the way with directions. There will be hot food provided by some local Irish bars and attendees will also get a chance to have some social drinks.
Tickets are priced at $45 each and all of the proceeds will be donated to Women for Afghan Women, a Queens-based organization that strives to protect the rights of Afghan women and girls in Afghanistan and New York. Just Venmo @Liberty-Gaels $45 per ticket and you will get on the list.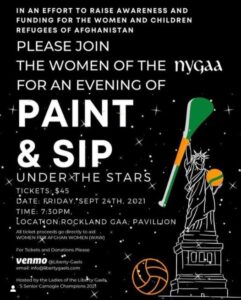 If you can't make it, you can still donate by clicking here or Venmo @Liberty-Gaels.
Jane McCooey, the co-Founder of Liberty Gaels, said the team came up with the idea for the fundraiser after watching the Taliban take Kabul last month during America's hectic withdrawal.
It came just days before the team won the North American Senior Camogie Championship in Boston.
"What struck a chord for me as the Taliban were pushing in was the impact this would have on women," McCooey told the Irish Examiner.
"It's horrible to face this at any time but it was amplified for me because it was the week that we were preparing for our biggest event of the year," McCooey said.
"At training all summer, I was watching our girls learn and bond and grow. Being able to enjoy our heritage, our culture, and our identity over here, the power of that really hit home for me.
"That contrast with the plight of women in Afghanistan was difficult for me and I really struggled with it for a number of days."
"Some knew and some were completely unaware and wanted to understand more. So it made my mind up that I wanted to help raise awareness too," McCooey said.
"As Irish immigrants, you come to America knowing that you have a real chance to be successful and we are also able to express ourselves. We have that liberty to be able to speak out.
"The fact that they can't … it's just really hard."